Will Moderate Republicans Vote for Kavanaugh? Senators Struggle With Decision After Hearing
After Thursday's emotional hearing, Senate Republican moderates will be forced to decide on Friday whether they will vote in support of Supreme Court nominee Brett Kavanaugh despite the sexual assault allegations against him.
Senator Joe Manchin (D-W. Va.) told The Hill that Republican Senators Susan Collins (Maine), Lisa Murkowski (Alaska) and Jeff Flake (Ariz.) had yet to make up their minds after the nearly eight-hour hearing.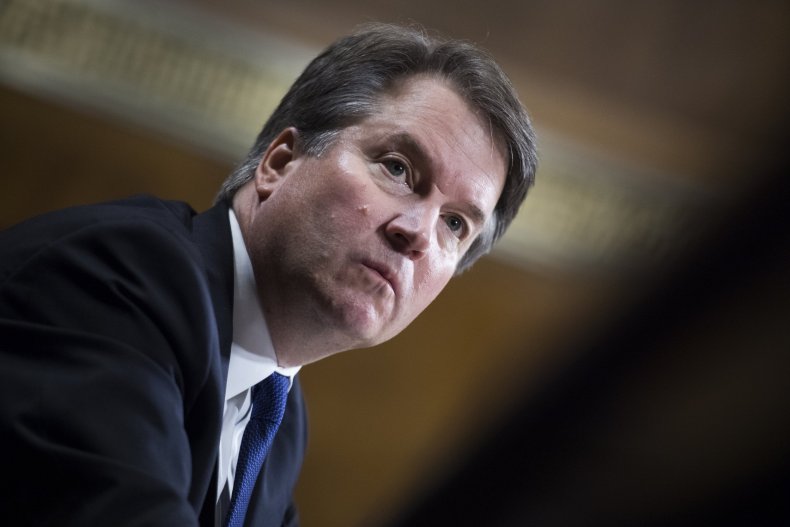 Both Collins and Murkowski said that they wanted to hear from Ford before making a decision on Kavanaugh's nomination.
Flake who has been a fierce critic of President Donald Trump and who will not be seeking re-election in the upcoming midterms, was highly critical of how Republicans, including Trump, have handled Ford's claims.
On Wednesday, he said he did not believe "the claim of sexual assault is invalid because a 15-year-old girl didn't report the assault to the authorities, as the president of the United States said."
"How uninformed and uncaring do we have to be to say things like that, much less believe them?" he added.
Manchin, a swing Democrat vote, said Collins, Murkowski and Flake had not yet made up their minds on how to vote as of Thursday evening following the hearing.
"Everyone's trying to get some answers to a few things, and we'll go from there," Manchin said. "There are some concerns that people have, and they're going to try to close the loop."
Of Collins, Murkowski and Flake, Manchin said, "We've talked and we're still talking. There's no decisions made on anything, I can assure you of that."
Manchin said that he was "friends" with the three senators and knew there were "no decisions on anything."
"No one told me they made a decision, and we're all still looking and talking and comparing," the Democrat said.
It was unclear whether he meant that senators were comparing Kavanaugh to other potential Supreme Court nominees.
Read more: Kavanaugh hearing: National sexual assault hotline saw 147 percent surge in calls
Republican senators who'd spoken with Murkowski, Collins and Flake during a meeting of the Senate GOP conference also said that the moderates did not declare how they planned to vote.
Republicans hold 11 seats on the Senate Judiciary Committee, while Democrats hold 10 seats, so the votes of the Republican moderates will prove critical.
If approved by the committee, the judge's nomination will then have to win confirmation from the full Senate, which Republicans narrowly control, with 51 seats to the Democrats' 49.