Special Counsel Robert Mueller continues to make his way through the Trump family as his investigation into Russian meddling in last year's election continues—and Ivanka Trump might be next.
Based on reports, it's possible that President Donald Trump's daughter, Ivanka Trump, could be engulfed in Mueller's investigation. A Los Angeles Times investigation shows that Mueller's team is looking into an interaction between a Russian lawyer and Ivanka Trump that took place during her fathers 2016 presidential campaign.
Ivanka didn't attend the 30 minute meeting in June with Russian lawyers, so she's been largely left out of the investigation until now. But she did, according to what a person familiar with the exchange told the LA Times, "briefly [speak] with two of the participants, a Russian lawyer and a Russian-born Washington lobbyist."
Not many of the details of the encounter were known previously, but, according to the paper, we do know that the Russian lawyer, Natalia Veselnitskaya, and the lobbyist, Rinat Akhmetshin, spoke with Ivanka as they left the building. The talk "consisted of pleasantries," a person familiar with the episode told the paper.
"But Mueller's investigators want to know every contact the two visitors had with Trump's family members and inner circle," the LA Times wrote, which is why they're seeking more information from Ivanka.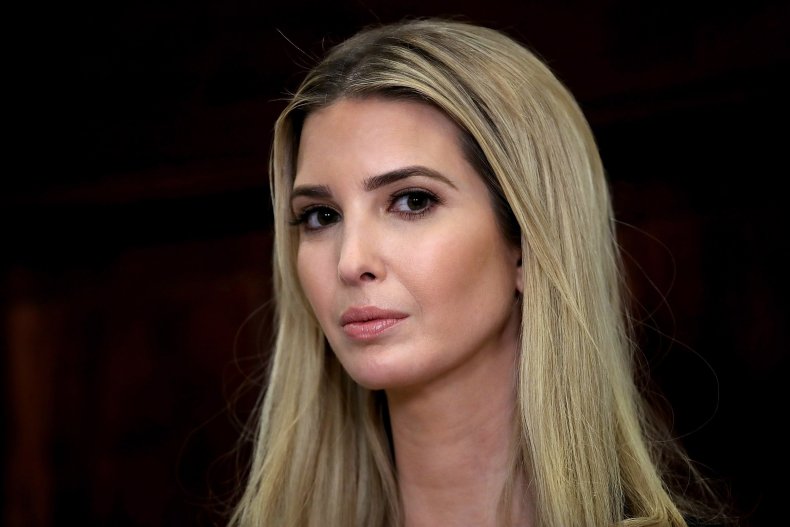 Four former members of President Trump's campaign have already been brought down by Mueller's probe, including former campaign manager Paul Manafort, campaign official Rick Gates, ex-campaign foreign policy adviser George Papadopoulos and former National Security Adviser Michael Flynn. Manafort and Gates were both handed a 12-count indictment. Papadopoulos and Flynn both pleaded guilty to lying to the FBI about their Russian contacts.
And Ivanka's brother and the president's eldest son, Donald Trump Jr., could also be involved in Mueller's investigation, according to reports.
The June 2016 meeting that landed all four former members of Trump's campaign in the thick of Mueller's investigation, in which Donald Trump Jr. met with a Russian attorney who promised information on Trump's political rival, Hillary Clinton, has become the center of the Russia probe. Ivanka's husband and senior advisor to the President, Jared Kushner, was at that very meeting.
In a newly-released tell-all book by Michael Wolff, Fire and Fury: Inside the Trump White House, Wolff quoted former White House chief strategist Stephen Bannon as saying there was "zero" chance that President Trump did not know about the meeting.
"Even if you thought that this [meeting] was not treasonous, or unpatriotic, or bad …, and I happen to think it's all of that, you should have called the FBI immediately," Wolff quotes Bannon in his book. "The chance that Don Jr. did not walk these jumos up to his father's office on the twenty-sixth floor is zero."