Will North Korea Really Denuclearize? Donald Trump May Have Given Kim Jong Un Too Much for Too Little
President Donald Trump and North Korean leader Kim Jong Un signed an agreement on Tuesday to begin the process toward the denuclearization of the Korean peninsula, a move lawmakers and analysts have praised while also noting that the agreement lacked several substantive details.
In a joint statement, the two leaders committed to working together to build lasting peace on the Korean peninsula and denuclearize the region. But experts were quick to point out that Pyongyang has made similar promises in the past and then quickly backtracked. Meanwhile, the agreement failed to lay out any concrete steps for what should happen next and according to what timeline.
Bruce Klingner, a former CIA analyst and a North Korea expert, took to Twitter to call the agreement "very disappointing," and noted that Trump failed to bring up the issue of how the U.S. would verify whether North Korea had actually halted its development of nuclear weapons.
At the same time, Trump surprised everyone, including the U.S. military, by agreeing to halt joint military exercises with South Korea while the denuclearization process is being pursued. In all, pundits claimed that Kim had walked away from the meeting with more concessions and wins than Trump.
But other experts said that the summit was just a first step, and the real hard work on figuring out what denuclearization will look like still needs to be hammered out.
"What comes next is actually testing North Korea's true intentions. We will soon discover if granting Kim Jong Un a summit—which is a major concession on our part—as well as suspending U.S.-Republic of Korea joint military exercises, is enough for Pyongyang to truly commit to a concrete plan to denuclearize," Harry Kazianis, director of defense studies at the Center for the National Interest in Washington, D.C., told Newsweek.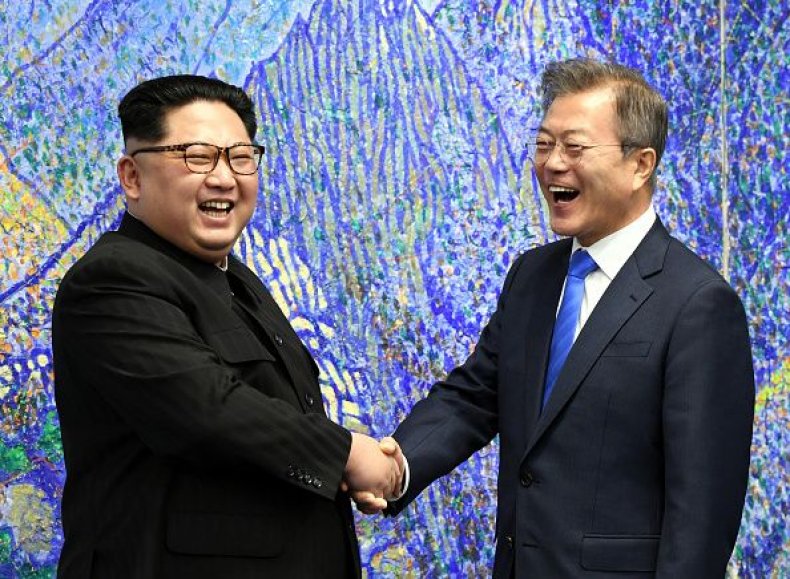 "I would expect over the next few weeks negotiations will get quite intense. In fact, there is a very high degree of probability that those talks will fail. For as every time we get to this point in our talks with Pyongyang, the diplomatic track always seems to fall apart. There is sadly nothing that would point to any other different outcome," Kazianis added.
North Korea's state media, however, interpreted the process slightly differently. The state-run press commended Kim's success in having the U.S.-South Korea military drills halted, and claimed that the U.S. had agreed to have a step-by-step winding down of North Korea's nuclear program, instead of the immediate dismantling the U.S. was originally after.
Some have speculated that Trump may have made more concessions that were not put down on paper. For now, the world will be watching to see how the diplomatic process plays out.
"The Singapore summit was the beginning, not the end, of the diplomatic process, so the hard work now begins. Secretary of State Mike Pompeo and his team will now need to negotiate the critical specifics, including how to seal, disable, and ultimately dismantle North Korea's fissile material production facilities. They will also need to see the destruction of North Korea's existing nuclear and ballistic missile arsenal," Patrick McEachern, a former foreign service officer in South Korea and a North Korea analyst, told Newsweek.
"In exchange, North Korea is looking for security guarantees and economic sanctions relief. We can expect the sequencing of these reciprocal moves to be a difficult negotiation, but President Trump and Chairman Kim gave their negotiators something to work with and clear direction on both sides to proceed," McEachern added.