Will 'The Office' Revival Be Good? 5 Pieces of Advice for Creators, From a Fan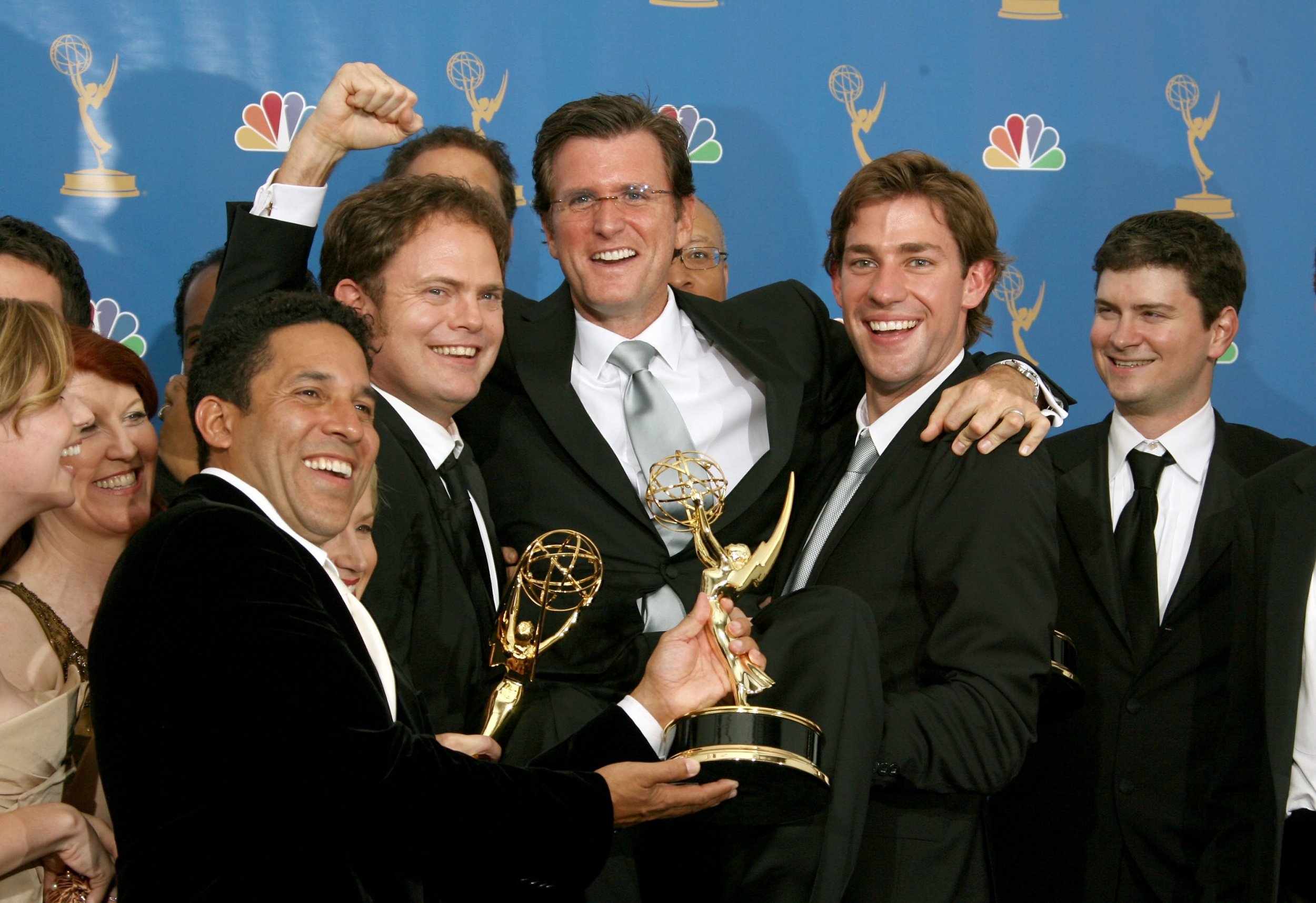 A confession: I'm a bit obsessed with The Office. If pressed, I'd say it's my favorite show of all time.
I was a fan but not a diehard during its broadcast run on NBC from 2005-2013. When the show started, I was 13—not quite ready to invest in a workplace comedy. But in the four years since the series finale, thanks to the wonders of Netflix, I've re-watched the entire nine seasons no fewer than six times. I'm literally always cycling through The Office, either watching singular episodes or sections of a certain season. It's like comfort food. My social media attests to my devotion:
This is all to say that I'm the target demographic for the rumored revival of The Office, first reported by The Hollywood Reporter this week. There's some internet skepticism about this, but as Newsweek's unofficial Senior Office Correspondent, I feel qualified to offer tips to the creators, including Greg Daniels, rumored to be returning for the late 2018 run. Five quick thoughts:
1. Limit the old cast
I am a fan of late Office seasons, a controversial take best left for another post. But one reason I liked the final season especially is that it gave the characters an ending true to who they were—Jim and Pam needed out to get out of small-town life, Dwight was always meant to be regional manager, Kevin truly should have been fired in Season 1—and the revival should stick with those changes.
In the best sitcoms, characters' decisions make sense even when surrounded by silliness. An Office retread with largely the same cast and rhythm would feel forced, like a cash grab. You could make an argument for some of the original characters coming back—Angela, Phyllis, Toby, Oscar, Creed, Clark and Plop, perhaps even Dwight (though then you run the risk of his character dominating the show)—but certainly not all.
TV Line reported Tuesday that the plan is a mix of old and new cast. That's promising. Bring us fresh blood and a few surprises.
2. Lean on the setting
Steer clear of the old jokes, like "That's what she said," and Jim pranks.The physical office space has enough nostalgia baked into it, and you don't need much to ratchet up the emotion on a show. "Oh, that's the spot where Andy punched a hole through the wall," fans should think, while watching a new character engage in new nonsense. Too much nostalgia becomes cloying, somethingThe Office successfully sidestepped most of the time.
3. Start small and build
It took time for viewers to develop affection for the non-central characters in the series' first go-round. That was part of it's charm and it's a recipe worth repeating.
4. Maybe not another office romance?
Jim and Pam were the gift that kept on giving for nine seasons. There will surely be office romance in the revival, just please not an unrequited, pining affair.
5. Give us someone to root against
By the time The Office ended, fans had grown so fond of the characters that the principal antagonists were ethereal ideas—work-life balance and letting go of foolish pride. If you haven't watched early seasons in a while, Steve Carell's Michael Scott is probably more of a dick than you remember; it took years for him to age into the bumbler with a heart of gold. The reboot needs a boss to hate—that's the always relateable thing that got fans hooked in the first place.
Just to be clear: I have faith in the creators of the show. And I don't share the anxiousness expressed by some fans. As for walking The Office's Scranton, Pennsylvania halls again, I couldn't be more excited.
Will 'The Office' Revival Be Good? 5 Pieces of Advice for Creators, From a Fan | Culture