Will Oregon Become the First State to Legalize Magic Mushrooms?
Oregon moved a step closer Monday toward the legalization of magic mushrooms.
The state's attorney general has approved language for a ballot measure to make the psychedelic mushrooms legal, Oregon Public Radio reported last week.
If passed, the measure would see criminal penalties reduced for the manufacture, delivery and possession of psilocybin, the psychoactive component of magic mushrooms.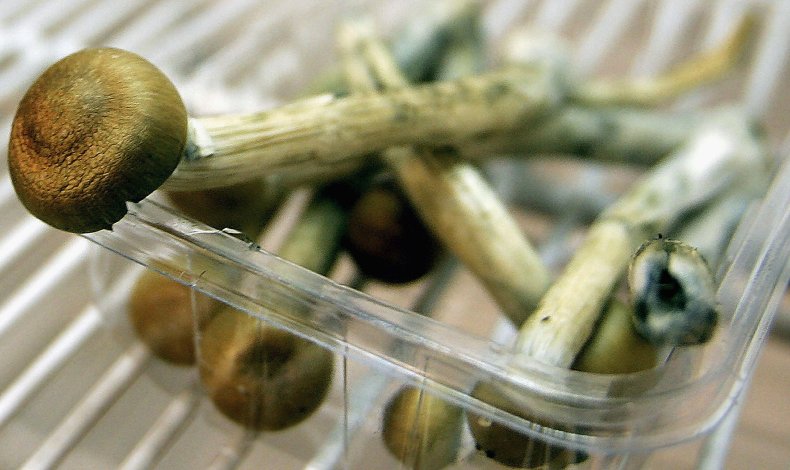 Campaigners say that a growing body of evidence shows that the drug is a safe and effective form of treatment for conditions, including depression, anxiety, post-traumatic stress disorder, and it can help those undergoing some forms of cancer treatment.
The Oregon Psilocybin Society said in a tweet that it would start collecting signatures in December to put the measure on the ballot in 2020.
Campaigners will need 117,578 signatures for the measure to be included in the ballot for the general election, reported CNN.
On the society's website, petition organizers explained why they have launched the campaign.
"A growing body of evidence demonstrates that psilocybin assisted therapy is safe and uniquely effective. We think that this novel approach could help alleviate the mental health crisis here in Oregon by addressing costly epidemics like suicide, treatment-resistant depression and anxiety, PTSD, and addiction to drugs, alcohol, and nicotine,'" write Tom and Sheri Eckart.
"Additionally, the measure would open doors for new research, create access to services for those interested in personal development, and reduce penalties for common possession of psilocybin."
Several studies in recent years have found therapeutic benefits to the use of psychedelics.
In a recent study, researchers at Imperial College London gave patients with depression psilocybin, with tests revealing changes to brain function linked with marked and lasting reduction in depression.
Johns Hopkins University scientists wrote in an October study that psychedelics had a low risk of harm and high therapeutic potential.
In a recent article published in the medical journal Neuropharmacology, a team of psychiatrists at the university argued that psilocybin ought to be placed in the most lenient category by the Drug Enforcement Administration and made legally available at clinics, for conditions including depression and anxiety.
The agency must clear extensive tests and trials of drugs before their legal classification can be altered, wrote the authors.