Will Patriots-Jaguars and Eagles-Vikings Championship Games Hand NBC a Super Bowl Ratings Nightmare?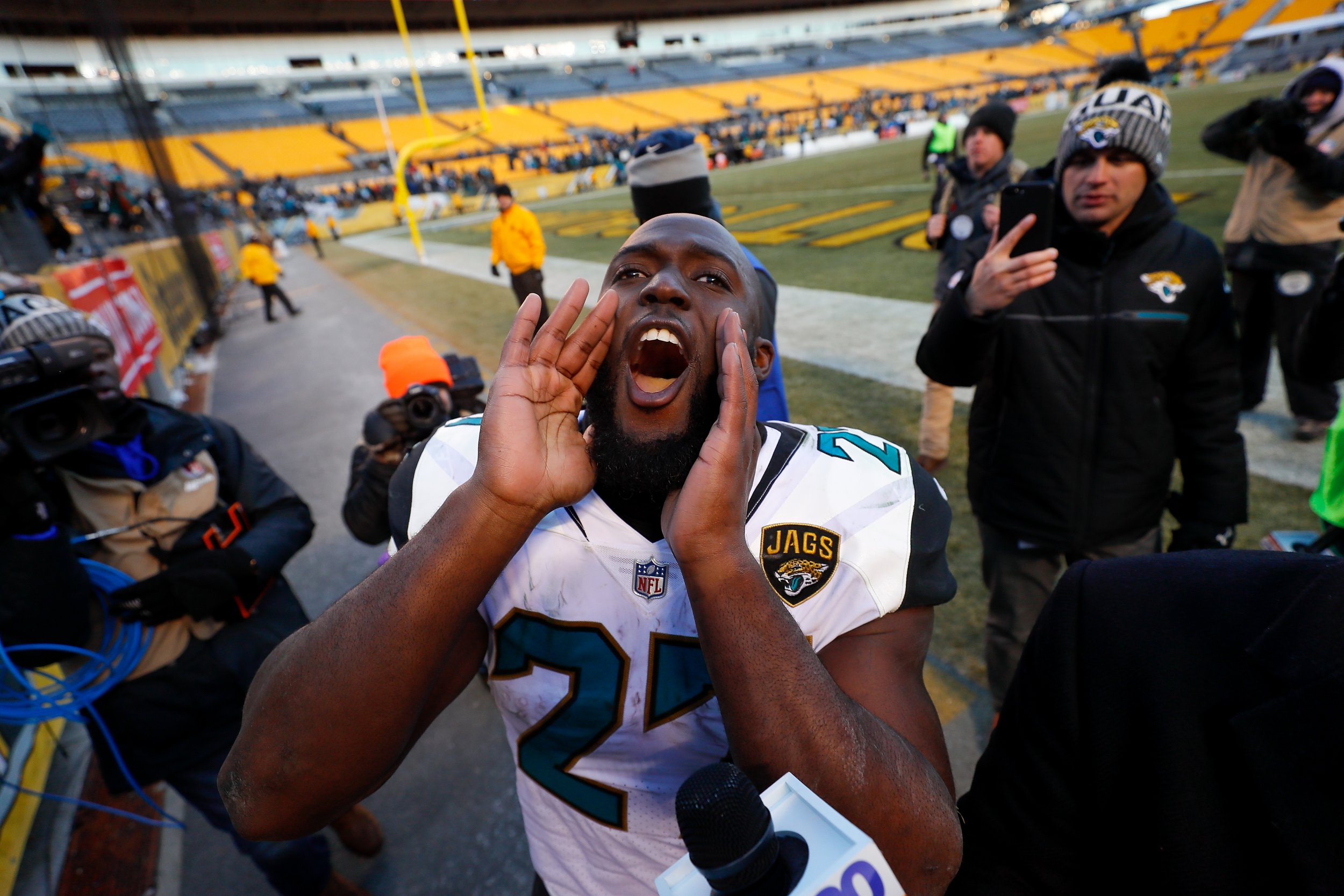 As Blake Bortles and Leonard Fournette sliced and diced their way through the Pittsburgh Steelers' defense on Sunday, and Case Keenum found Stefon Diggs with seconds remaining in regulation for perhaps the most unlikely finish to a playoff game since the Music City Miracle, the fear from NBC headquarters in Manhattan was almost palpable.
Sunday's Conference Title games present the network with an uncomfortable prospect as it prepares to broadcast Super Bowl LII from U.S. Bank Stadium on February 4. If the Jacksonville Jaguars manage to pull off a second huge upset in a row then they, not the ratings juggernaut that is the New England Patriots, will head to the Super Bowl. And if the Minnesota Vikings knock off the Philadelphia Eagles, then two small-market teams will be headed to the Big Dance.
And that's probably not something that NBC is very keen on. In pure football terms, the Jaguars against a Vikings team playing in their own backyard would be fascinating. There's a freshness to a matchup that would pit two dynamic, young defenses against each other. Case Keenum against Blake Bortles in a Super Bowl is just… weird too, in a good way. You could sell this matchup to a football aficionado on novelty factor alone.
But—and this may sting—it seems neither Jacksonville nor the outside world can get enthused by the Jaguars, even when they're getting pretty good. Pro Football Talk reported in October that Jacksonville had its lowest home attendance of the season so far for the loss to the L.A. Rams, the week after the team went into Pittsburgh and pulled out a momentous win over the Steelers. While all four of this year's wild-card games were down in ratings with the comparable fixtures from last year's playoffs, the fact that the Jaguars' win over the Bills on CBS was down 10 percent on the Steelers-Dolphins CBS wild-card game from January 2017 suggests the Jaguars aren't becoming that much more of a television draw, despite their very recent success.
A Vikings Super Bowl appearance in their own stadium would be a massive deal, of course. Appearing in their own stadium against the (perceived) big, bad Patriots would be intriguing, and fresh. The Vikings defense could probably hang with the Patriots for two or three quarters, with the prospect of Tom Brady getting harried all day by a mighty defensive line potentially enough to attract an undecided casual audience. An Eagles-Patriots game would deflate the state of Minnesota faster than a pin in a balloon, but storylines would abound in a meeting of two major television markets.
None of that will matter to the Jaguars, of course, as they prepare to take on the Patriots in Foxborough on Sunday. A Jaguars-Vikings Super Bowl would be a brilliant spectacle, for the initiated. Just don't expect the TV executives to be smiling if it happens.