Will Pence Run for President In 2020? Donations to His Group Support Trump, for Now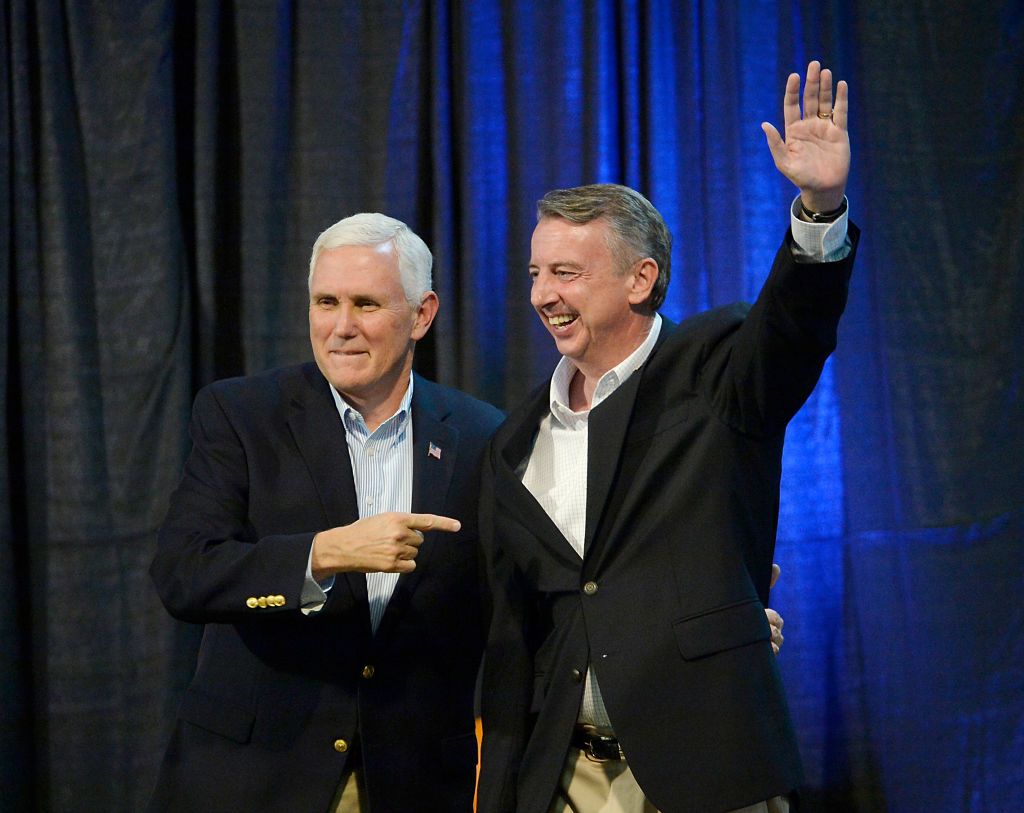 Vice President Mike Pence is rewarding Donald Trump loyalists with campaign funds for the 2018 midterm elections in traditionally red states, as he tours the U.S. to champion future Republican leaders.
Pence is funding GOP campaigns using donations to his own political action committee—the Great America Committee PAC—which was once seen as a possible vehicle for a 2020 presidential campaign. Pence is the first sitting vice president to create his own PAC, which sources told Bloomberg News is designed to aid candidates who are supportive of the president's agenda. For now, the money has funded Pence's trips to campaign for other Republicans and lawmakers who support the Trump agenda.
The recipients of Pence's PAC dollars include Missouri Attorney General Josh Hawley, who will challenge Democratic Senator Claire McCaskill in a state that Trump won by nearly 19 percentage points in 2016. Hawley is facing accusations that he illegally funded his Senate campaign with state monies, but he has brushed off the accusations as "baseless partisan attacks."
Also receiving fundraising help from Pence is Adam Laxalt, the Nevada attorney general who is vying for the governor's seat in 2018. Laxalt hopes to replace termed-out Republican Governor Brian Sandoval but faces at least one other GOP contender. Laxalt invited Pence to his annual Basque Fry event in August and planned a private fundraising event with him that cost $5,000 per person. Trump lost Nevada by 2 percent.
Representative Marsha Blackburn of Tennessee hopes to replace a longtime antagonist to Trump, Senator Bob Corker, with a friendlier face in the Senate. Blackburn is considered a front-runner in the 2018 race—particularly with Pence's backing—in a state that Trump won by 26 percent. She faces a challenge from Democrat James Mackler, a veteran who has criticized her lack of action on the opioid epidemic in Tennessee. The sitting representative already votes in line with Trump 92.3 percent of the time, making her a clear asset for the administration.
Florida Governor Rick Scott was given financial support to run for Senate in 2018, a move that came after Trump endorsed him in the midst of surveying Hurricane Irma damage in September. "What do I know? I hope this man right here, Rick Scott, runs for the Senate," Trump said while standing near Pence, who applauded. "I don't know what he is going to do. I know that a certain point it ends to you and we can't let it end, so I hope he runs for Senate."
Notably missing from the Pence donation train is Alabama Senate candidate Roy Moore, who is facing multiple accusations of sexual assault and predatory behavior toward children. More than 30 prominent Republicans have demanded he leave the race, but he has said he will not drop out.
Pence launched his PAC on May 17, fueling speculation that the nation's second in command was laying the groundwork for a 2020 presidential campaign. In its first two months, the Pence fund raised $540,071. Politico reported that the House Freedom Caucus also benefited from Great America Committee PAC funding.
"The vice president is grateful to those who have gone above and beyond to promote the president's policies," Alyssa Farah, a spokeswoman for Pence, told Politico. "He will always stand with those who stand with the president's agenda."