Will Philadelphia Eagles vs. Atlanta Falcons Be the Only Good Thursday Night NFL Game You'll See This Year?
The NFL season opener on Thursday should be pretty awesome.
The high-powered defending-champion Philadelphia Eagles are set to take on the Atlanta Falcons, another NFC contender that's really fun to watch. It's a recipe for a Thursday night with great football.
You might not want to get used to it.
Thursday nights aren't exactly known for producing great quality football—and it's a problem the NFL is definitely aware of.
Fox bought the rights to the Thursday Night Football property and the broadcaster promised an improved slate of games to help remedy the perception that Thursday was for B-level football.
"We committed to the NFL that we are happy to have any of the top games from our NFC package show up on Thursday Night," said Fox Sports president Eric Shanks, via SportsBusiness Journal.
And, indeed, some matchups this season look pretty good—at least on the surface. Vikings vs Rams on September 27 and Eagles vs. Jaguars on October 28 especially seem like must-watch games between competitive, interesting squads.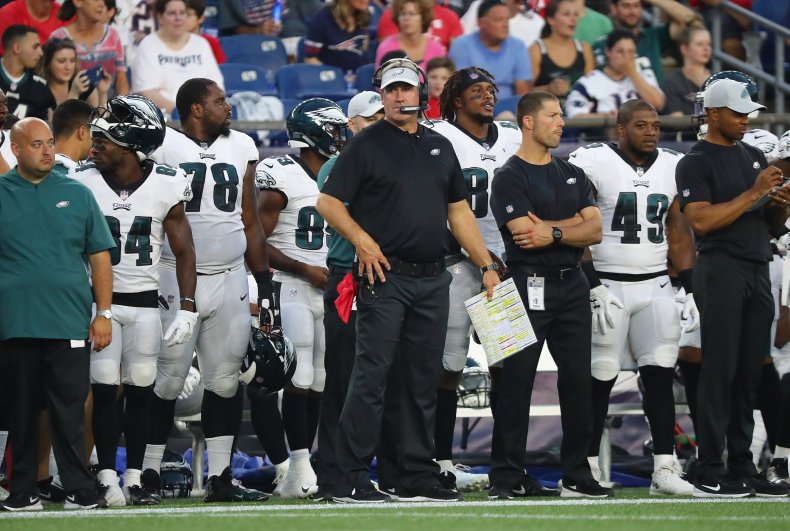 But even with an improved schedule, it might not be enough. That's not the only complaint—or the only reason the games can be a slog to watch—when it comes to Thursday nights.
Players have long complained that Thursday matchups allow for just four days rest. With severely limited rest and less time to prepare, it stands to reason the product on the field might not be as quality as one would hope.
"The whole idea of Thursday Night Football is terrible. It's ludicrous. It's hypocritical," star cornerback Richard Sherman famously wrote for the Players Tribune in December 2016. "It's a poopfest."
Sherman wrote in the piece that Thursday games go against everything the NFL claims it stands for when it comes to player safety. And indeed there were slightly more injuries on Thursdays than other days last year. According to the NFL's numbers, there was an average of 6.9 injuries per Thursday game compared to 6.3 injuries per game from matchups played on other days. NFL Commissioner Roger Goodell brushed that difference aside, saying it was "not even statistically significant."
But even if we take the commish's word for it—even if the injury-risk difference is negligible—it's pretty hard to argue Thursday games give fans the best chance at a great product. Think about it from a common person's perspective—think about any time you've been the gym and really gotten sore. If you're back at the gym the next day, it's tough as hell to get anything done. If you give yourself a day of rest, things get easier.
For NFL players, each game is an exercise is testing how much pain they can take. If you've never seen it from the sidelines—if you ever only watched on TV or at a distance from the stands—the violence is alarming. You see it and wonder how anyone gets up from a single hit, let alone four quarters. So, yeah, each bit of rest an NFL player can accumulate matters—it matters a lot.
So yes, we will get Vikings vs. Rams and Eagles vs. Jaguars on Thursday nights. But no, it won't be a full capacity—by definition, by the very nature of the Thursday Night Football beast, the players will start behind the eight ball.
But there's money to be made and for the NFL, the more days it's on TV the better. The league knows it's still a ratings behemoth and Americans will tune in to any game they televise. And TV is where the real money lies. That aforementioned Fox deal, for instance, is worth $650 million per year. That's a helpful chunk of change, especially considering Goodell has stated he wants league revenue to rise to $25 billion (!!!!!) by 2027—that's a steep climb from about $14 billion last year.
At one point there were rumors that the NFL was considering scrapping Thursday games amid the widespread complaints about the quality of play. That seems unlikely to ever happen, considering the millions of dollars it would leave on the table.
But, hey, at least the NFL is aware there's a problem. It's a new season and maybe things will improve. Or maybe it'll be a poopfest.