Will the Pope Retire? Francis Says He Has Thought About Time to 'Take Leave'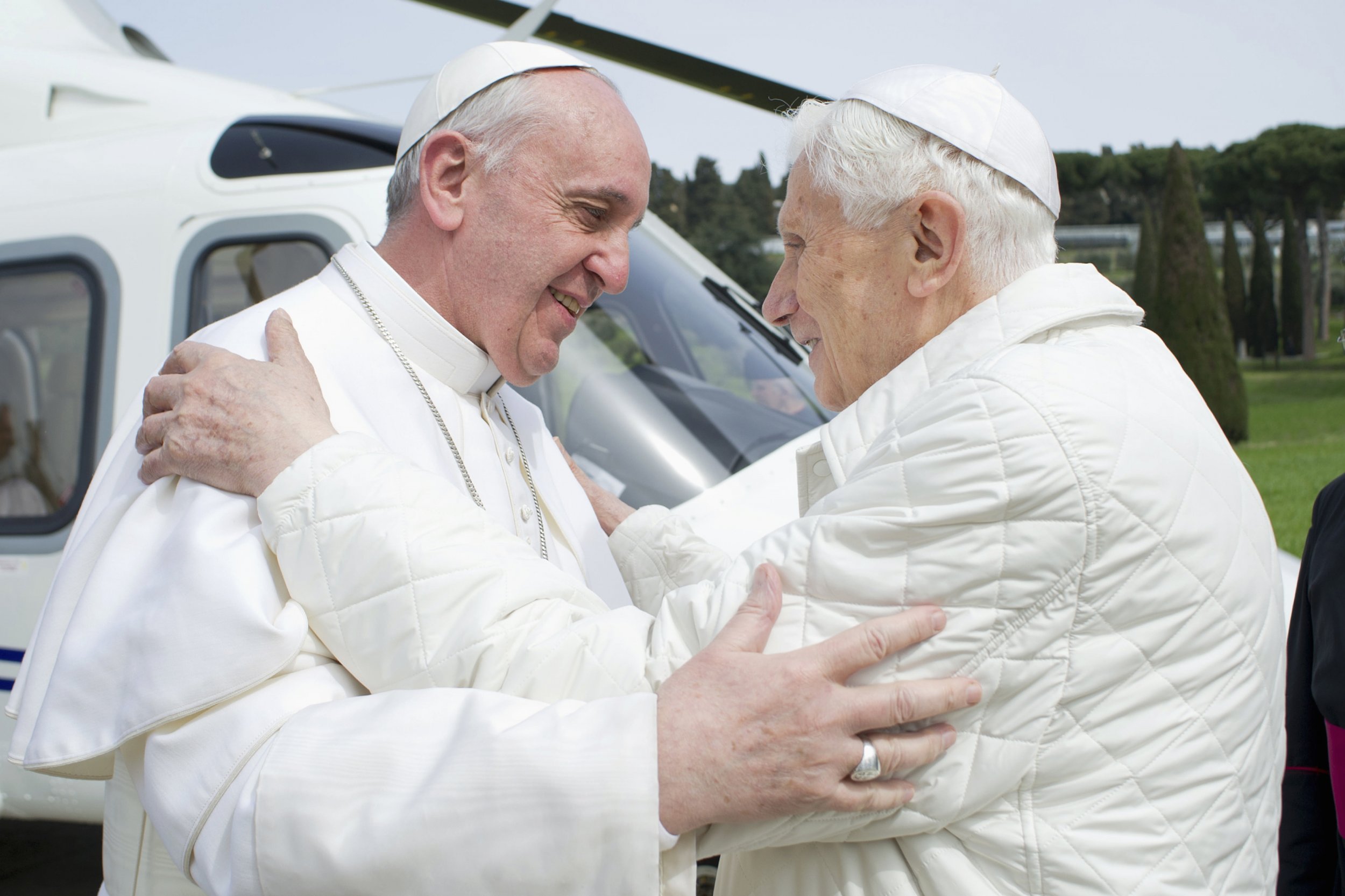 Pope Francis has hinted at a second papal retirement when he said it might be time to "take leave" of his flock.
During a homily at the papal guesthouse on Tuesday, he referred to a Biblical passage about Paul leaving Ephesus to go to Jerusalem.
The Pope said that bishops should seek "the grace" to consider quitting if required.
"It's a decisive move, a move that reaches the heart, it's also a move that shows us the pathway for every bishop when it's time to take his leave and step down," Francis said, according to Vatican News, although a full transcript was not available.
Francis said that the Paul in the Bible had entrusted the elders of the Church of Ephesus to God, knowing the Lord will take care of them.
"When I read this, I think about myself…because I am a bishop and I must take my leave and step down," Francis said.
Francis has in the past praised the decision by his predecessor Benedict XVI in 2013 to become the first pope in over 700 years to retire.
A year later, Francis described it as a "beautiful gesture of nobility, of humility and courage," and that it "cleared a path for later popes to do the same," the Catholic news service Crux reported.
In 2015, he said there should not be "leaders for life" in the Church, because that only happens in dictatorships.
Francis, 81, was born Jorge Mario Bergoglio in Buenos Aires, Argentina. This week, he said that young people were too caught up in a world of technology and separated from human contact, expressing his concern that many would only "live in the virtual world."
Also this week, the Vatican released a document the Pope had produced outlining instructions for cloistered nuns, warning against the intrusion of social media on a contemplative life.