Will Pot Be More Popular Than Soda? It May Happen Pretty Soon
Cannabis will be more popular than soda in America some time in the 2030's, if the booming legal pot industry continues to grow at its current pace.
The cannabis industry is forecast to hit $75 billion in sales by 2030, reported Bloomberg, citing a research note from financial strategy firm Cowen & Co.
Trade publication Beverage Digest said total U.S. soda sales were $80.2 billion in 2016, reported Reuters, but the outlook for the soft drinks industry is weak.
This sales rise was a 2% annual increase thanks to the aggressive push of smaller packs at higher prices per ounce.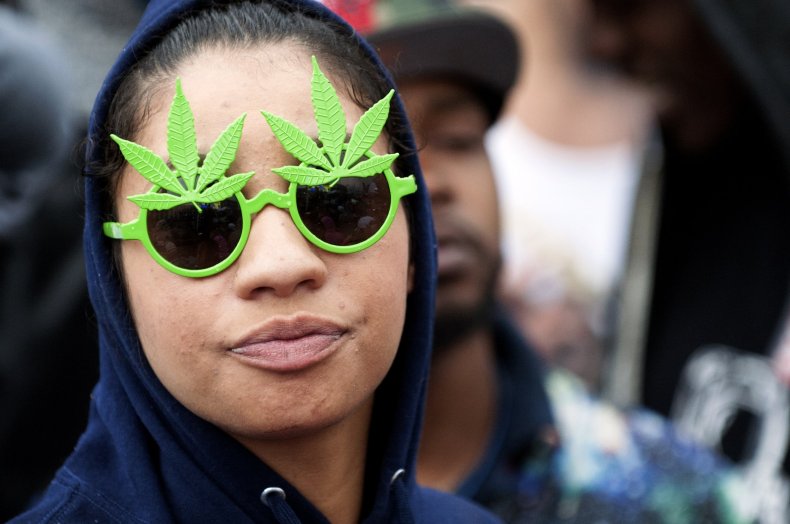 But that was set against a backdrop of falling soda consumption—down for the 12th consecutive year, slumping to 642 8-ounce servings, the lowest level since 1985—as health-conscious consumers shun sugary drinks and policymakers slam them with higher taxes.
Marijuana, meanwhile, has been legalized for both medical and recreational purposes in nine states and Washington, DC. The legal age is 21, the same as alcohol. Other states may soon follow.
Colorado and Washington were the first two states to legalize cannabis for recreational use in 2012. California was the first state to legalize marijuana for medical use in 1996 and many other states soon followed.
According to Cannabiz Media, which tracks marijuana licenses in the U.S., there are 5,391 retailers, 6,012 dispensaries, 4,790 manufacturers, and 10,398 cultivators nationwide. And those numbers are growing by the month.
Meanwhile, the soda industry is on the back foot amid the American obesity epidemic. Health campaigners are lobbying lawmakers to introduce taxes on sugary drinks—seen as a facilitator of obesity—with mixed success.
Several jurisdictions have introduced levies on sugary sodas but there has been some pushback.
In Cook County, Illinois, the soda tax was repealed by lawmakers as critics accused the local government of using it to fill coffers rather than a tool to improve public health.