Will Puerto Rico Become a U.S. State? Trump Says Not as Long as San Juan Mayor Is in Office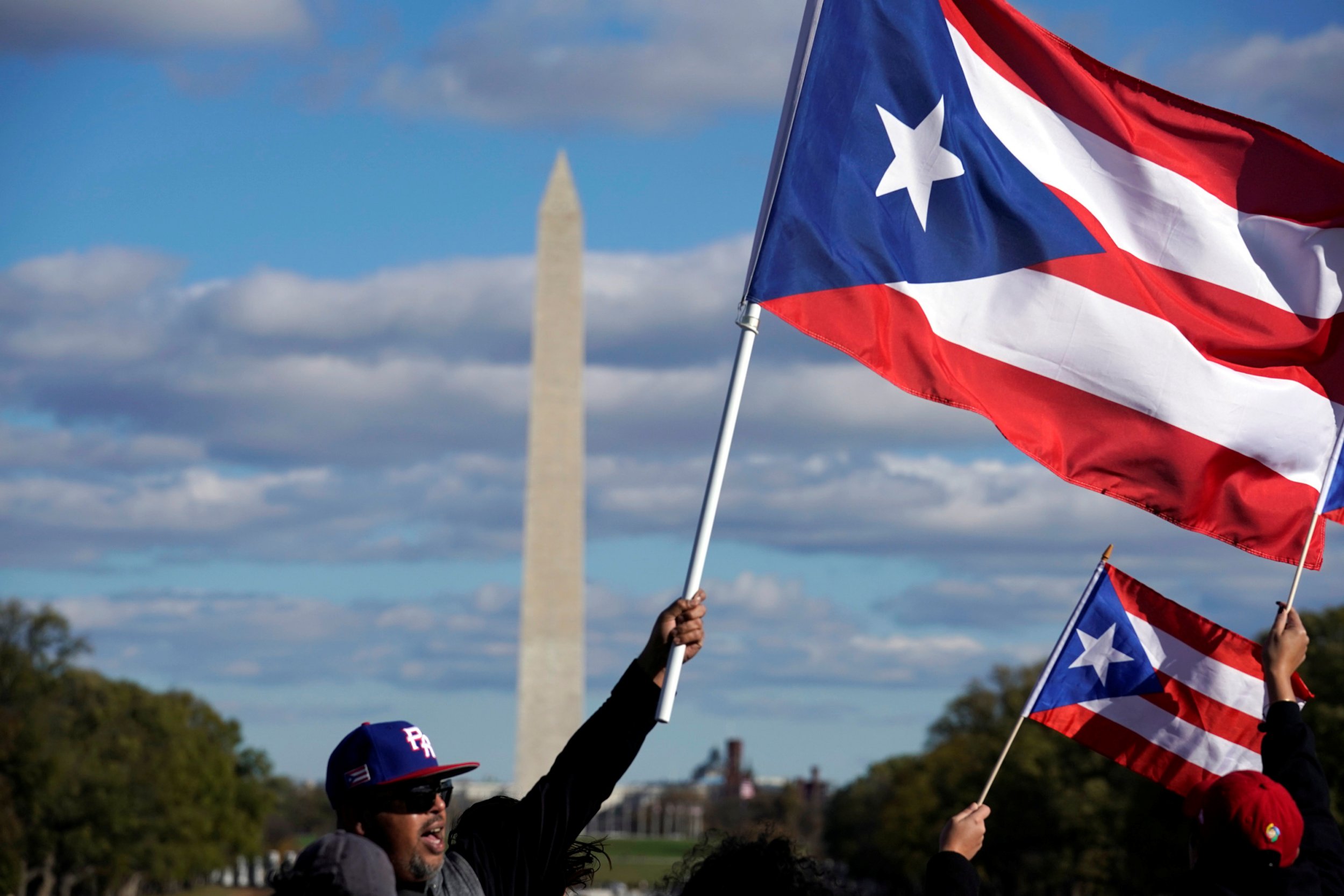 U.S. President Donald Trump has been accused of being "disrespectful" to Puerto Rico for ruling out statehood for the territory due a personal feud he has with its capital's mayor.
Trump is facing criticism over how his administration handled the aftermath of Hurricane Maria, which hit the island last year.
The president has been accused of trivializing the death toll, which experts say had climbed past 3,000, a figure he disputes as a politically motivated slur put out by the Democrats. Trump told Fox News that as long as Carmen Yulín Cruz remains as mayor of capital San Juan, there would be no chance of statehood.
"With the mayor of San Juan as bad as she is and as incompetent as she is, Puerto Rico shouldn't be talking about statehood until they get some people that really know what they're doing," he told Cleveland's WTAM radio, the Associated Press reported.
Governor Ricardo Rosselló, who has pushed for Puerto Rico's statehood, a stance incidentally that the Republicans backed during the last election campaign, says that Trump's relationship with the mayor is not relevant.
"The president said he is not in favor of statehood for the people of Puerto Rico based on a personal feud with a local mayor. This is an insensitive, disrespectful comment to over three million Americans who live in the U.S. territory of Puerto Rico," Rossello said, according to the Associated Press.
Jenniffer Gonzalez, Puerto Rico's nonvoting representative in Congress, tweeted: "Equality for Puerto Ricans shouldn't be held up by one bad mayor who's leaving office in 2020 and do not represent the people who voted twice for statehood."
Last week, Congressional candidate Alexandria Ocasio-Cortez said that Puerto Rico is still being treated like a "colony of the United States."
Marking the one-year anniversary of Hurricane Maria, she said: "The island deserves real self-determination. We must say that to fix it." The issue of statehood for the island is hot one ahead of the mid-term elections, especially in Florida, where around one million Puerto Ricans live.
The issue also divides islanders, although there last referendum strongly supported statehood, which would need to be approved by Congress.