Will Vladimir Putin Rule for Longer Than Stalin? He's on Track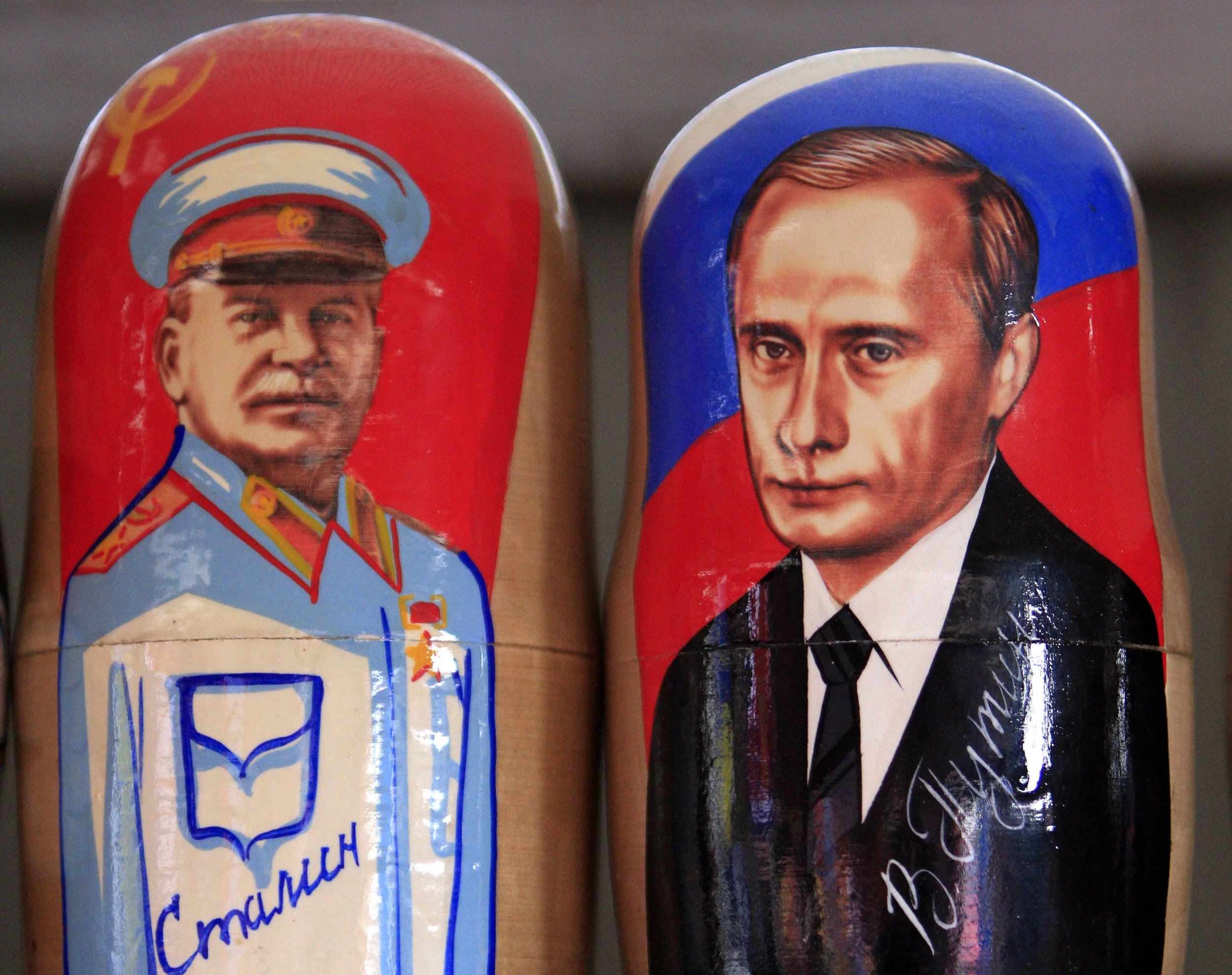 The Russian Revolution may have ended the reign of the tsars, but it did not see off totalitarian rule, with dictators governing for decades until the Soviet Union's demise. To date, Soviet strongman Joseph Stalin is the longest-serving occupant of Moscow's seat of power, ruling for almost 30 years. But this week Vladimir Putin's own era at the forefront of Russian politics took a step toward the Georgian generalissimo's record.
Wednesday is a small landmark for Putin: It marks day 6,602 since his surprising appointment as prime minister in 1999 that resulted in his promotion to president before the end of the year.
The record was first spotted by liberal newspaper Fontanka, local to Putin's hometown of St. Petersburg. Taking in his rise in the shadow of Russia's faltering first president, Boris Yeltsin, and transformation into Russia's all-powerful leader today, the period is a new record. Putin has now pulled ahead of the runner-up for Stalin's record, Leonid Brezhnev, who served 6,601 days before his death in 1982.
Brezhnev ousted his predecessor Nikita Khruschev in 1964, becoming the ruling Communist Party's first secretary at age 58, before restoring the Stalin-era title of general secretary in 1966, strengthening his role. His reign, although regarded by some Russians with nostalgia, is regarded as an era of social and economic stagnation by historians.
Under Soviet autocracy, leaders' rules were notoriously long, usually lasting until death. As was the case with most Soviet leaders, secrecy surrounded Brezhnev's death, at age 75. It became infamous for the confusion surrounding it: The usual protocols were fumbled, and its official announcement came the day after it occurred with no mention of its cause. Of all the Soviet Union's leaders, only Vladimir Lenin's health decline received widespread, official broadcast.
Since the collapse of the Soviet Union, death has not been the only way out of leadership. Putin's predecessor, Yeltsin, resigned before his final year in office was out, as his popularity tumbled alongside Russia's economy, while a handful of Russia's wealthiest men prospered. Yeltsin left in charge a little known ex-KGB officer, the 46-year-old Putin, whom he had appointed prime minister months before his resignation, an act that came to be regarded as a scramble for a viable successor by Yeltsin.
Since then, Putin has served two terms as president and one more as prime minister—a necessity due to the Russian constitution, which has a consecutive-term limit on the presidency. Putin then returned as president in 2012. Longtime trustee Dmitry Medvedev took the role of president in the interim, though Putin has inarguably been the most dominant political figure in Russian public life throughout.
If Putin does opt to run for a fourth term in next year's presidential elections and serves until its end, he would near 25 years in power—still a few shy from Joseph Stalin's 29 years in charge.