Will R. Kelly Lose Chicago Trump Tower Residence? Singer Is Reportedly Short On Cash After February Bail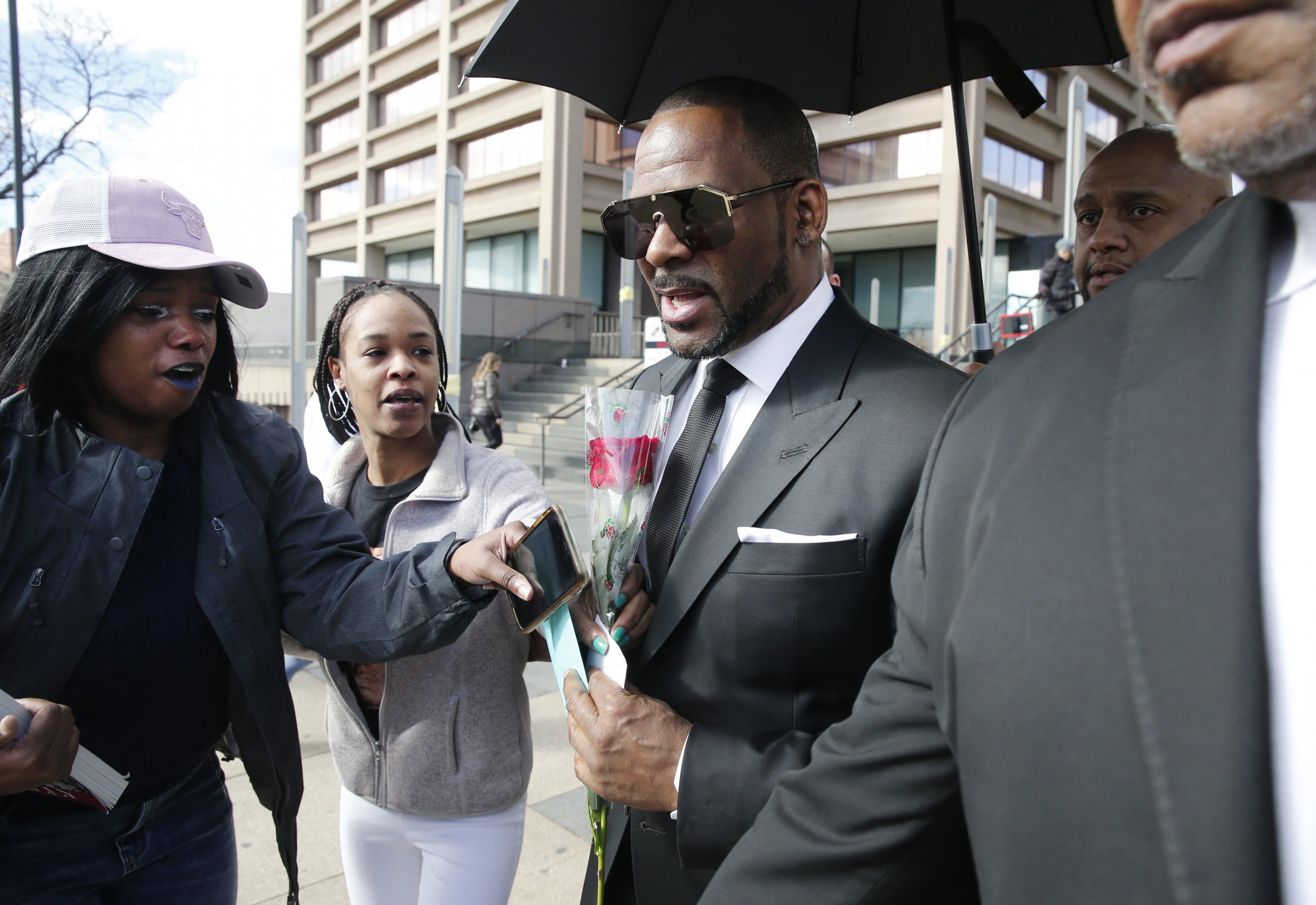 R. Kelly is reportedly struggling with his finances after posting a $100,000 bail in February, according to new court documents. The musician, who has been accused of sexual assault by a handful of women, reportedly has $625 to his name, according to the paperwork obtained by NME Monday. With Kelly's finances in question, will he be able to stay in his famous Trump Tower Chicago residence?
Kelly owns his Trump Tower home, as there are no rent options available in the hotel and apartment-housing building on Chicago's Wabash Avenue. Options to buy in the building begin at $300,000 for a studio apartment. The prices range up to about $3,500,000, which pays for a three bedroom apartment in the building, which overlooks the Chicago River, according to multiple Chicago real estate websites.
Whether Kelly has paid off his condo is unknown, but he did have recent issues with paying rent in his former Chicago music studio, from which he was evicted. The landlord of Kelly's former studio, Midwest Commercial Funding, sued Kelly for $200,000 in missed rent and won $173,000 from the musician, NME reported. Because Kelly is behind on personal funding, the company was able to take some of his music royalties through Sony and other sources to pay back the debt.
Kelly was also arrested in February for owing a $100,000 child support payment. In order to make money, Kelly is seemingly looking for celebrity appearances. He made $22,000 for showing up to a nightclub in Springfield, Illinois, in early April.
Steve Greenberg, Kelly's attorney, confirmed the musician had run out of money in February, before a friend of the singer allegedly posted his bail, according to The Fader.
Kelly's public persona began to unravel after reports in 2017 claimed he was keeping sex slaves in his Chicago apartment. The two women who live with him, Joycelyn Savage and Azriel Clary, deny they are being held against their will. A January Lifetime documentary, Surviving R. Kelly, put the spotlight on some of Kelly's accusers, who alleged he raped and abused them.
The musician is now being charged with 10 counts of sexual assault against four different women in Chicago. Three of the women were underage at the time they allegedly interacted sexually with Kelly. Some of the interactions are featured on the video, according to embattled celebrity attorney Michael Avenatti.
Kelly has denied any wrongdoing, and all of the charges. The musician last appeared in court in March for a determination on if cameras will be allowed in Kelly's sexual abuse trial. The court deemed cameras will be allowed, but Kelly's accusers won't be shown, according to WTTW.