Will "The Real Housewives of D.C." Fail?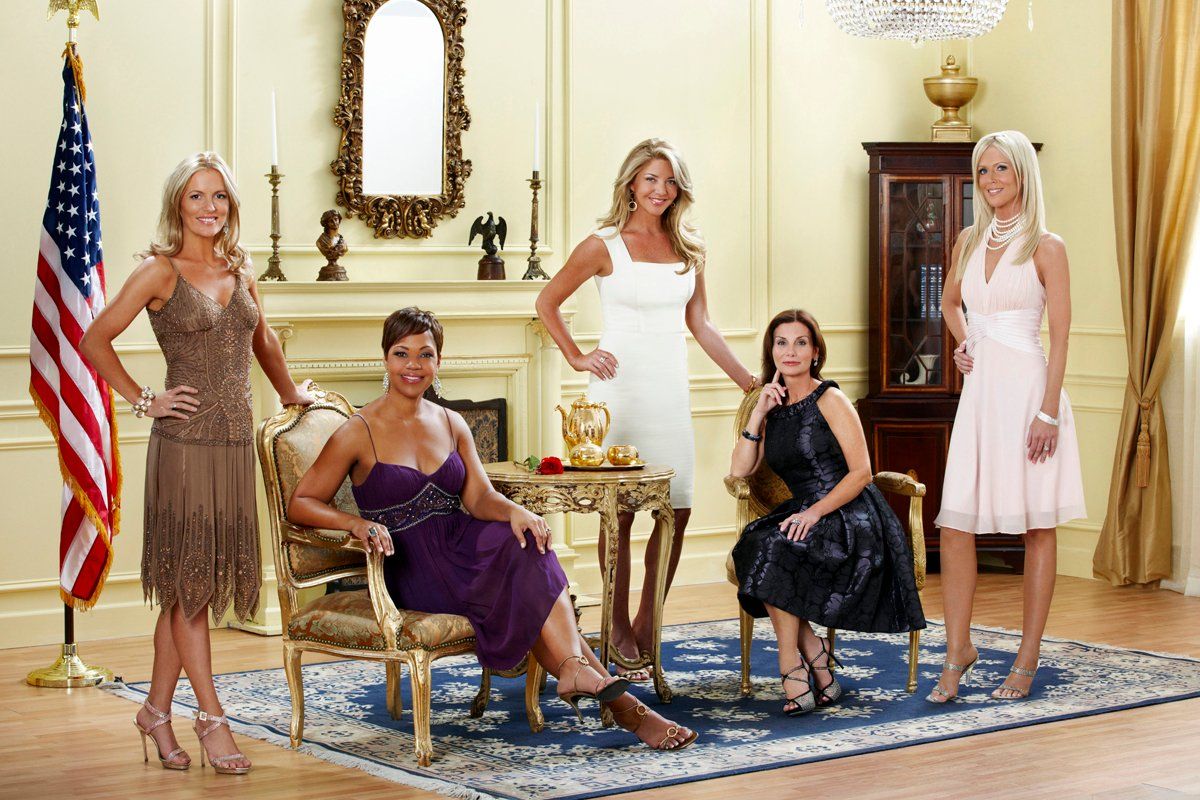 It appears that Bravo's shiny new housewives are slipping in the critics' polls. The name-dropping in Hollywood for Ugly People feels hollow. Their proximity to power is, well, debatable. Their proximity to D.C.is debatable. And the television itself—the plot, the pacing, the quality of the characters—is getting a pretty unanimous thumbs down. Could this be the first time in Housewives history that a spinoff falls flat on its Botoxed mug?
From New Jersey to Atlanta and beyond, the Real Housewives of [Affluent Area Here] have been unequivocal smash hits for Bravo. The original Real Housewives of Orange County has wrapped five seasons, and spinoffs (Bethenny Getting Married?) consistently net big numbers. There's even an international version in the works, set among Greek wives in Athens.
But reception for the D.C. ladies has been chillier than any for the brand's prior offerings. The reviews aren't just bad—they're eviscerating the cast, mostly on the basis of authenticity. For a show historically built to center on climbers and wannabes, this seems bold. And no one's being delicate here: Hank Steuver of The Washington Post opened his review with "Every word of the title is wrong, except 'the' and 'of' ", while The New York Times hunted down the actual grand-dame-ocracy for several choice dismissals, among them this one, from former White House social secretary Lea Berman: "Washington is so different from any of the places where they have these shows. They're all in places where being famous for being famous is enough. There's no achievement behind it, and Washington is an achievement-oriented town." Meanwhile, Politico has this deliciously catty roundup of all the actually high-powered women who said no. Pit that against Bravo's teasers—in which Housewife Lynda Erkiletian intones bon mots like "inviting second-tier people seems so unnatural"—and the whole thing sort of devolves into camp.
Not that anyone is lobbying for a Real Housewives show that could make the cut at Full Frame. As a general rule, these shows have more in common with Looney Toons than cinema vérité; Kelly Bensimon is almost definitely the work of an animator. But there's silly housewifery, and there's a lady version of Lucius Malfoy trying to expose the permeability of the federal government, in the process getting people fired, and squealing "YES!" about it on TV. Isn't this terrorism, or something? It doesn't feel authentic, and it doesn't feel playfully cartoonish. It just feels sort of sad.