Can the Republican Party Ever Regain Young, Female Voters? Pollsters Says Demographic Loss May Be Permanent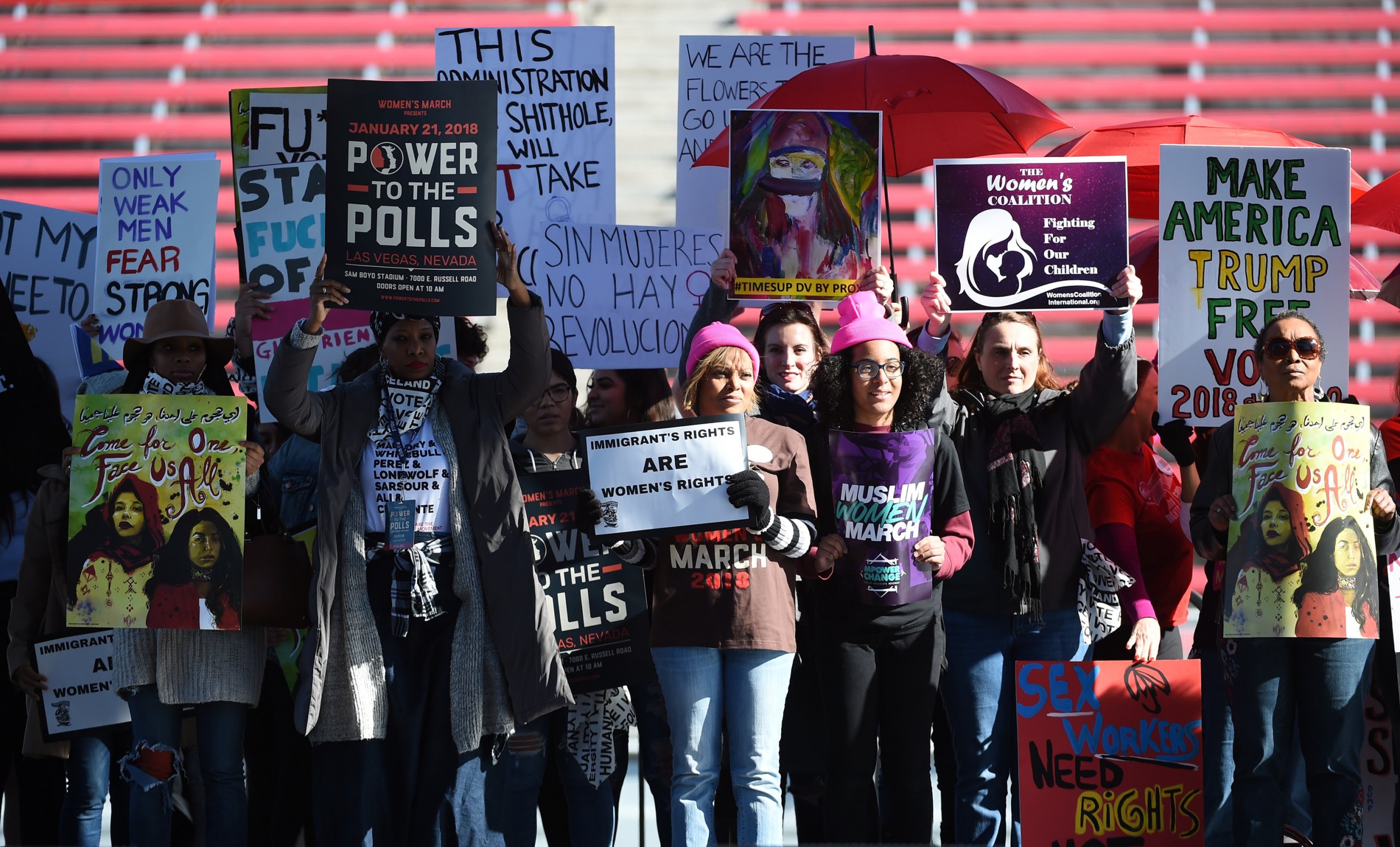 The Republican Party is alienating young, female voters at a rapid pace and pollsters say the loss may be permanent.
In an interview on The Hill's broadcast show "What America's Thinking," pollsters Dan Cox and Anna Greenberg suggest that the GOP may never be able to win back millennial women who are now voting on the Democratic ticket.
"What we know is that in your coming-of-age years, from sort of your teens into your early 20s, have a profound, long-term impact on what your partisanship and voting patterns are for the rest of your life," Greenberg told show host Krystal Ball on Monday.
Greenberg continued, adding that these women are not just "heavily, heavily Democratic and heavily hostile to Trump, but it's likely that they are going to sort of be the vanguard of, I think, the feminization of the Democratic Party."
Cox, the research director at the Public Religion Research Institute, added that they are seeing something "unique" in young, female voters that they are not seeing with men in the same age group. Cox said that the divide has a lot to do with Donald Trump and the notion among women that he does not represent their values.
"Young women particularly when it comes to reproductive health issues and other concerns they think that Trump is not on their side, and that is a little bit unique," Cox said.
A Pew Research study conducted earlier this year affirms that women are much more likely than their male counterparts to align themselves with the Democratic Party. From 2010 to 2015 about half of the registered female voters identified as Democrat. But after the election of Donald Trump in 2016, that number rose to a high of 56 percent in 2017.
A poll conducted by Quinnipiac in late July shows that women prefer the Democratic candidate over the GOP candidate in this fall's midterm elections by 25 percentage points. Even white women, a demographic that helped Trump be successful in 2016, now prefer liberal candidates.
This rise in female voters could give Democrats what they need to win back control of the House of Representatives and maybe even the Senate this November in the midterm elections. But first, they would have to actually show up to the polls, something this demographic hasn't been the best at doing in recent years.
President Trump commented on the lack of female voters in response to the Women's March organized shortly after his inauguration in 2017.