A new trailer for Ghostbusters: Afterlife was released on Tuesday, teasing what is to come in Jason Reitman's reboot of the 80s classic.
The new film follows Egon Spengler's daughter Callie (Carrie Coon) and her two kids Trevor (Finn Wolfhard) and Phoebe (McKenna Grace) who move to Summerville, Oklahoma, after going broke, as Egon (originally played by the late Harold Ramis) owned a decrepit house there.
While in Summerville, the trio, alongside Paul Rudd's Mr. Grooberson, discover the town is being plagued by a number of mysterious events and ghostly visitors.
And, after discovering the Ecto-1 and Egon's ghost trap and the PKE meter, they start to tackle the problem and also contact the original Ghostbusters, with Bill Murray making a brief appearance as Dr. Peter Venkman in the latest trailer.
As well as Murray, original cast members Sigourney Weaver, Ernie Hudson, Dan Aykroyd and Annie Potts have officially been announced to be reprising their roles in the reboot, but what about Rick Moranis? Will he be back as Louis Tully?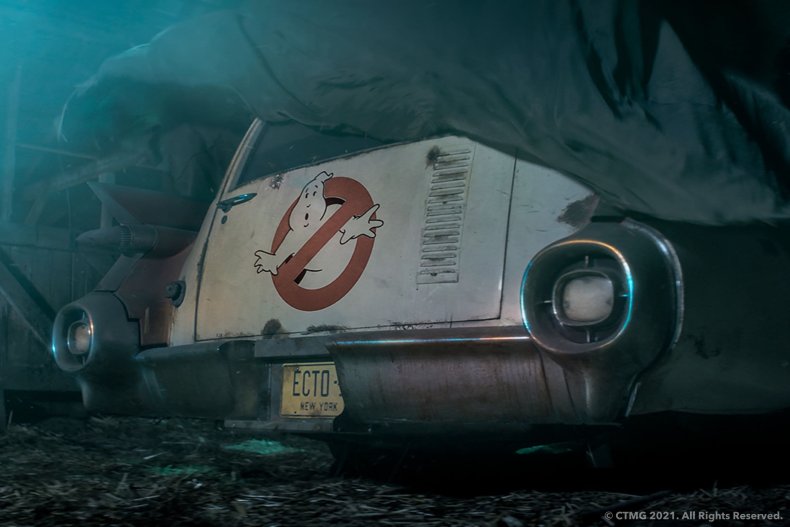 Has Rick Moranis come out of retirement from acting?
Moranis retired from the entertainment industry in 1997 in order to raise his two children following the tragic death of his wife Ann Belsky from cancer in 1991.
He took an almost two-decade absence from acting and stepped away from public life so that he could focus on being a full-time single father.
The Honey, I Shrunk The Kids star has since occasionally taken on voice acting roles, most notably in Disney's Brother Bear and its sequel, and he has also appeared in a few adverts.
However the actor appears to be ready to take on new roles now his children have grown up, as it was announced in February last year that he would be reprising his role as Wayne Szalinski in Disney's Honey, I Shrunk The Kids sequel film Shrunk.
Moranis also appeared in an advert for Mint Mobile alongside Ryan Reynolds later on in the year.
Given he seems to be back on board with appearing on screen again, it stands to reason that he would be interested in returning to the Ghostbusters franchise.
What has Moranis said about returning to the franchise?
Unfortunately, Moranis has previously expressed a disinterest in reprising his role as Louis Tully in any future Ghostbusters films.
When Ghostbusters: Answer the Call was released back in 2016, he claimed that it made "no sense to [him]" to make a cameo in the film, despite his fellow co-stars doing so.
Murray, Aykroyd, Hudson, Weaver and Potts all made an appearance in the Melissa McCarthy-led comedy, as well as the first film's director Ivan Reitman.
In 2015, Moranis told The Hollywood Reporter: "I hope it's terrific. But it just makes no sense to me. Why would I do just one day of shooting on something I did 30 years ago?"
He added that the film "didn't appeal" to him and claimed he enjoyed being careful about his acting choices, saying: "I'm happy with the things I said yes to, and I'm very happy with the many things I've said no to. Yes, I am picky, and I'll continue to be picky. Picky has worked for me."
However, he has not discussed the topic since the release of the 2016 Ghostbusters film, so while he was picky about that iteration of the story he might not be so uninterested in Reitman's film.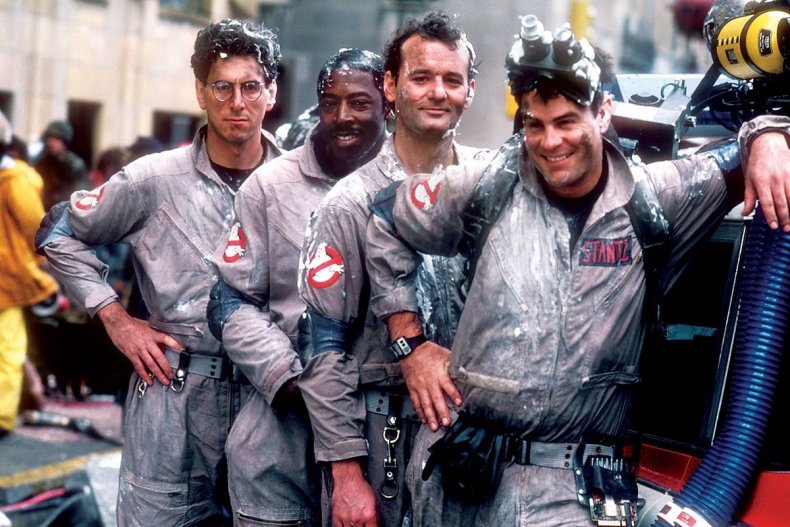 What have the original Ghostbusters stars said about Moranis returning?
For the most part, the cast have remained tight-lipped as to whether Moranis would be back for the forthcoming reboot.
Hudson, in particular, remained coy about Moranis returning to the franchise, saying it was up to Sony Pictures to "share" news on whether he'd be back or not.
Discussing the prospect of Moranis returning with Living Life Fearless, he said: "I think the studios probably want to hold that one. I love Rick. But yeah, I'll let them share that."
However, Murray has previously said that Moranis and his late co-star Ramis were "greatly missed" on the set of Ghostbusters: Afterlife, potentially removing all doubt that he would not be taking part.
Speaking on The Ellen DeGeneres Show last year, he said: "They're greatly missed for so many reasons. They were so much a part of the creation of it and the fun of it."
Ghostbusters: Afterlife is set to be released in theaters across the U.S. on Thursday, November 11.