Will the Royal Visit Revive Pakistan's Tourism?
Pakistan is primed to finally take its rightful place as one of the world's great adventure destinations.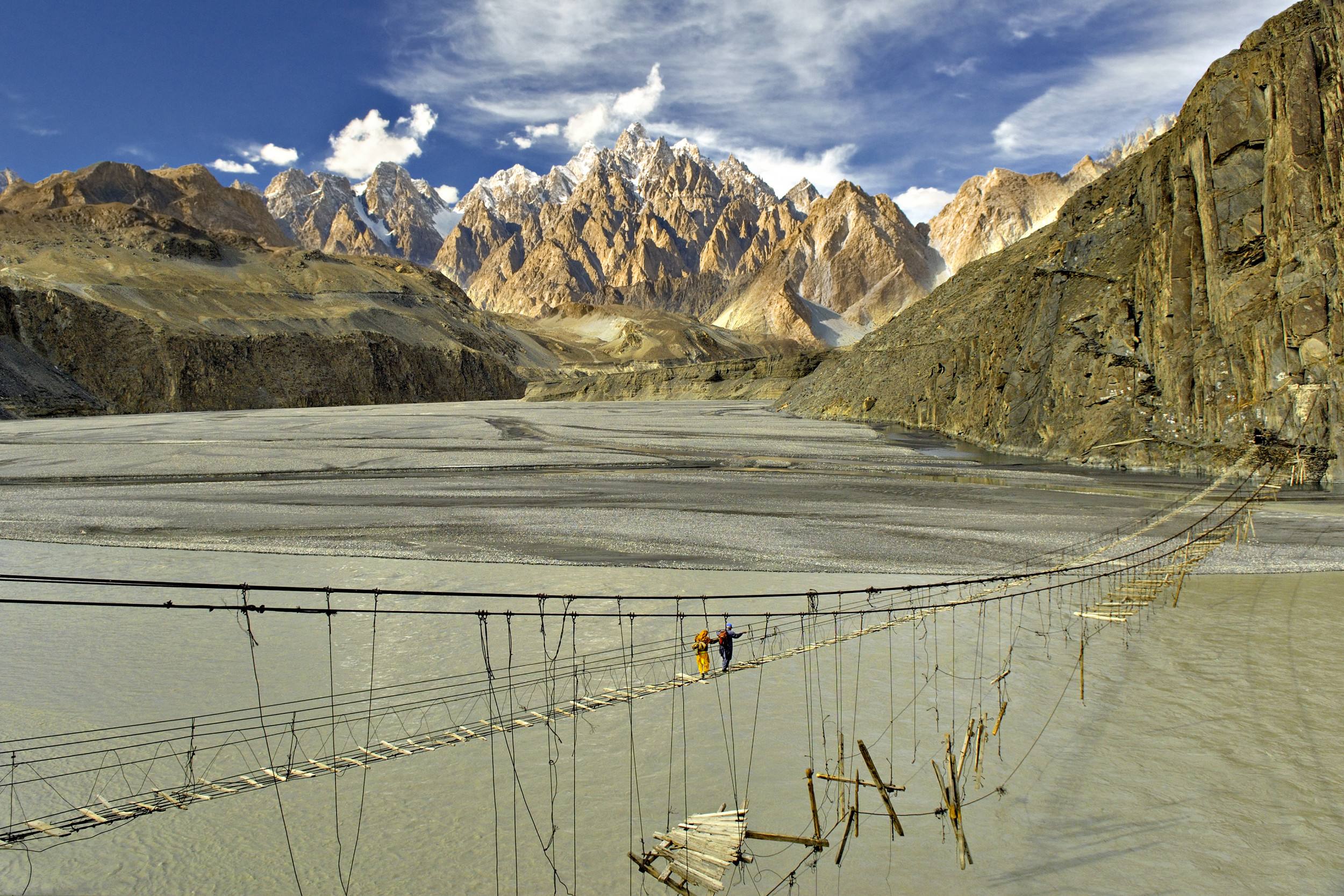 When I read in July that the Duke and Duchess of Cambridge were going to embark on four-day tour of Pakistan, I nearly fell off my chair.
As far as international visitors of any kind go, it's fair to say Pakistan has for years been considered "off limits," a place which most governments advised their citizens to avoid, where terrorism is commonplace, and kidnapping likely. International conferences are rare, most sporting events involving the country take place in the Gulf, and the last royal visitor was Prince Charles, almost one and a half decades ago.
Yet, here is our most precious royal couple traveling to the country which most sportsmen, politicians and travel companies avoid.
Why? The answer I believe is because things are finally changing.
I have known Pakistan for a very long time. When I first visited in 1996, the world was a different place: Benazir Bhutto was alive and well and ruling the country for a second time. Next door in Afghanistan, the Taliban had only just emerged as a major force. Al-Qaeda—if it existed at all—was little known and Imran Khan still played cricket.
Traveling on an unlikely quest to follow in the footsteps of my two heroes from English literature, Peachy Carnehan and Daniel Dravot from Rudyard Kipling's short story "The Man Who Would Be King," I trekked through India, across Pakistan and deep into the Afghan Hindu Kush. This journey not only gave rise to my second travel book, For a Pagan Song, but also my travel company, Wild Frontiers.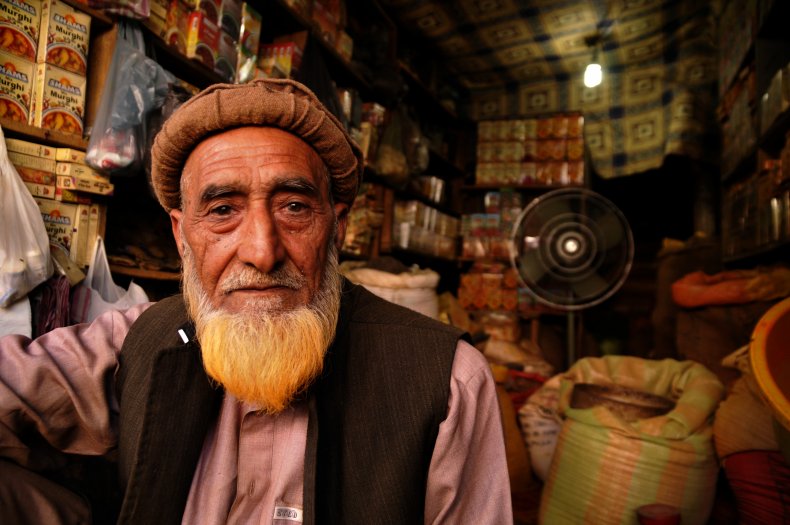 In the early '90s tourism in Pakistan was flourishing. With commercial adventure travel hitting its stride, most of the well-established operators—Explore, Exodus and Intrepid—ran trips here. Indeed, tour groups came from all over the world to trek among some of the world's highest mountains, to raft its glorious rivers, to horse ride and mountain bike, to marvel at the epic landscapes the country boasted and learn more about the people that lived here. With visas easily obtained through the High Commission in Delhi, backpackers crossed the border and ventured north in search of Shangri-La. Overland truck companies carried their customers across the deserts of Baluchistan, en route from Istanbul to Kathmandu. Even Japanese Buddhist pilgrims traveled through the northwest frontier, praying at the many ancient Gandharan stupas that pepper the region.
The first sign of trouble came in 1998 when the then nascent militant group, Al-Qaeda, blew up the U.S. embassies in Dar es Salaam and Nairobi, prompting then-president Bill Clinton to order cruise missiles fired at militant training camps inside Afghanistan. The British FCO slapped an advice-against-travel warning along the frontier, and tourist numbers started to decrease. Ironically, this was the year Wild Frontiers was born: In October of that year, I led my first small group around the north.
But despite storm clouds gathering, tourism continued. Indeed, in those early years if I hadn't got my hotel bookings in early, I'd struggle to find decent accommodation for my groups. The Khyber steam train, a nostalgic tourist service that ran from Peshawar up to the Khyber Pass every other Sunday, was a popular attraction, as much with embassy staff based in Islamabad as with foreign tourists, and again if I hadn't booked my seats months in advance my groups would be disappointed. The same applied to domestic flights that gave easy access to the mountains of the north. By the year 2000, I was running five groups a year for Wild Frontiers, and I was being asked to lead tours for other British companies as well.
But then the world changed.
I was in northern Pakistan with a group of British tourists when 9/11 happened. So cut off were we, in the valleys of Hindu Kush, that we didn't hear about the catastrophic events in New York, Washington, D.C., and Pennsylvania, until three days later, surely making us among the last people on the planet to know. I remember walking into a hotel in Chitral Town and seeing the local newspaper with a picture of the twin towers on fire and the headline, "Doomsday for the USA"; I slumped in a chair and thought doomsday for Wild Frontiers, too.
As it happened, I couldn't have been more wrong. With Pakistan now off limits, I was forced to look elsewhere, to other countries I knew from my travels. By 2003, we were running trips in Central Asia, India and Africa. We now run small group tours and tailor-made holidays to 80 destinations on six continents.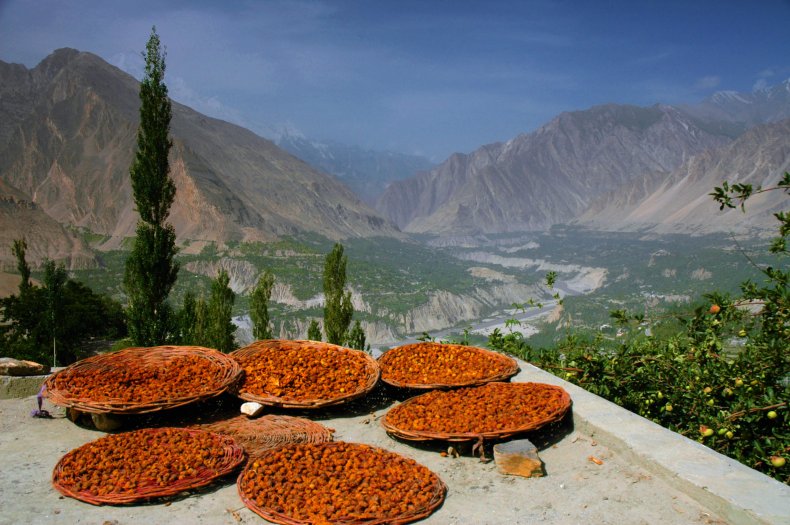 But in the aftermath of 9/11, tourism in Pakistan died completely. Even a brief renaissance in 2004, helped hugely by the groundbreaking Himalaya With Michael Palin series, didn't last long; and throughout the early 2000s and the first half of this decade, tourist numbers remained low. To be fair, Pakistan did have problems. In 2007, the Swat Valley, a tourist favorite in the early '90s, was taken over the Pakistan Taliban, a time best known perhaps for the almost fatal shooting of the inspirational Malala Yousafzai. In 2008, in the heart of the nation's capital the Marriott Hotel was bombed killing 54 people. Peshawar experienced violent of one form or another on a weekly basis. The Khyber Pass was closed to foreigners, and despite huge military intervention, the government continued to have problems in the troubled tribal areas.
But then something happened that once again changed everything. When the army school in Peshawar was attacked by militants in November 2014, killing 148, most of whom were children, the country was galvanized. The army, the government and the people, for the first time, seemed to rise as one in condemnation. Now the violence had gone too far, it was time to change. And change came.
Traveling there the following year, and again two years later, it was obvious to me that there was a desire now to move on from the violent past. After a huge operation the army finally took control of the tribal areas, bringing it under federal control, many of the militant groups that emerged in the '90s were outlawed or shut down, and security along the frontier was substantially increased. As a result, in 2015 the British FCO lifted its advice against travel to large parts of the north.
And things have continued to improve. In November 2018, Imran Khan was elected prime minister, vowing to increase international tourist numbers, visa regulations were eased, and many of the frustrating permits previously required to travel in the north, were dropped. In June 2019, British Airways became the first European airline to recommence flights to Islamabad; more are scheduled to follow. And as a result, tourist numbers are once again increasing. At Wild Frontiers, we have seen 100 percent growth for each of the past four years and some of the bigger companies are starting to trickle back in. Will and Kate's visit can only help this process continue.
To say that tourism in Pakistan has been a roller coaster would be to imply there were some good times, but that is not really the case. From the late '90s the trajectory has been only downward. Until now. This is not to say Pakistan is out of the woods just yet. There are still issues in restive Baluchistan, sectarianism still causes problems and the area to the west of Peshawar is still out of bounds. The FCO still advise against travel on the famous Karakoram Highway and on the road to Chitral; both key arteries for those wanting to experience the majesty of the north.
But it's my hope that Pakistan, a country I love to visit, which offers the curious traveler a unique and rewarding experience, has now turned a corner, and is finally ready to take its rightful place as one of the world's great adventure destinations.
In 1996, U.K. travel writer Jonny Bealby set out across India and the border regions of Afghanistan and Pakistan's Northwest Frontier Province. His experiences led to him founding the award-winning travel company, Wild Frontiers.
A version of this story was originally published on Wild Frontiers.