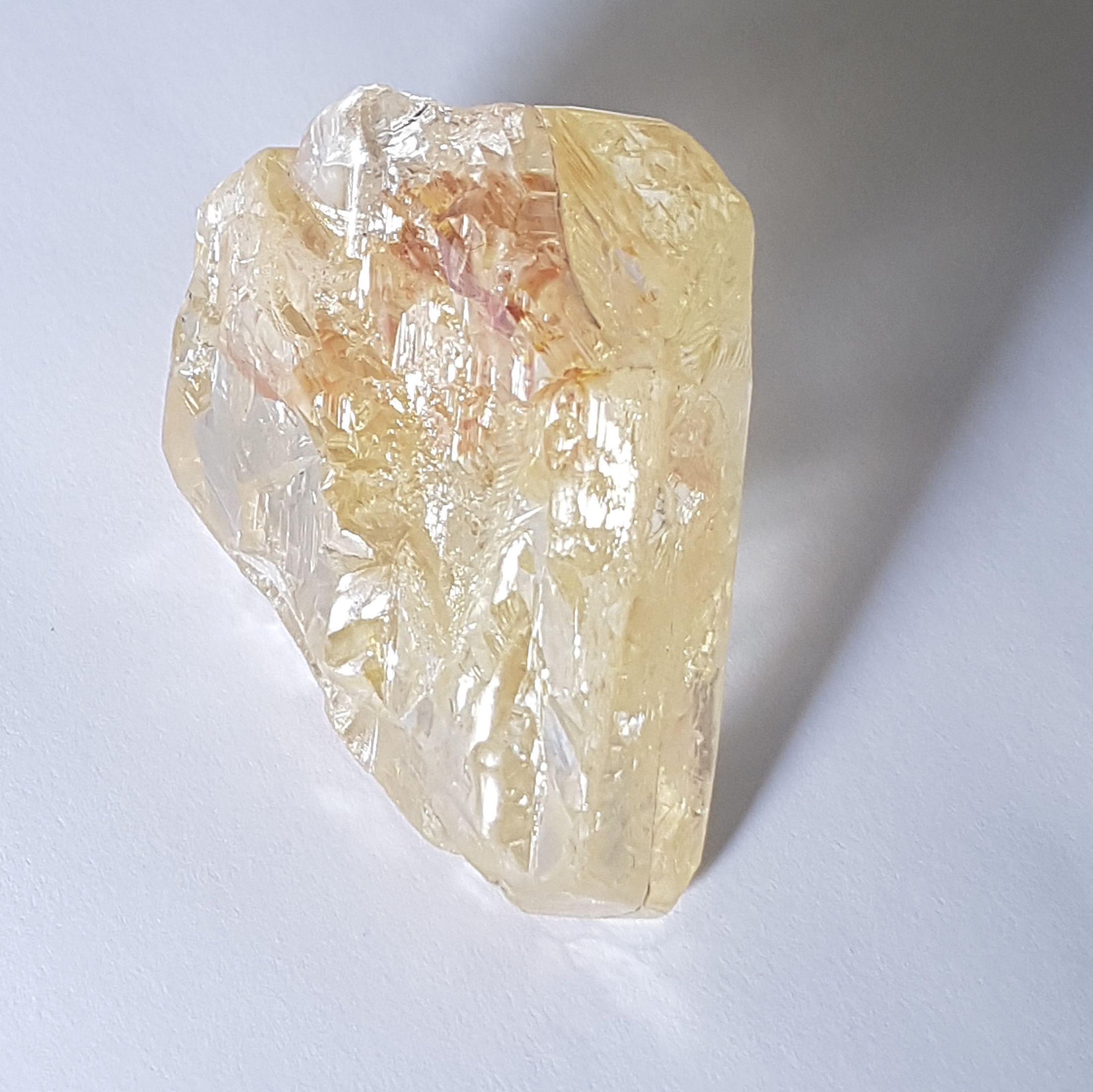 Sierra Leone's government is auctioning off the second largest diamond ever discovered in the country with the promise that a majority of the proceeds will benefit development projects—which it has a poor track record of doing.
The government announced that more than half of the money from the auction, set for December in New York, would be used for electricity, clean water and health projects particularly in the village of Koryardu, where Reverend Emmanuel Momoh uncovered the 709-carat gem earlier this year, according to Reuters report on Monday.
Momoh gave the so-called "Peace Diamond" to the government instead of selling it quietly himself, but the Christian pastor is concerned about where the profits will end up.
"I want to contribute in the development of my community, but at the same time I don't want to be a beggar in about 10 or 15 years from now," Momoh told The New York Times in March after unearthing the stone.
The largest diamond on record in Sierra Leone, weighing 968.9 carats, was discovered in 1972 and auctioned to a New York City jeweler for about $2.5 million. But the proceeds disappeared, at a time when Sierra Leone's economy needed help, according to the Truth and Reconciliation Commission established after the country's civil war fueled by diamonds.
Sierra Leone President Ernest Bai Koroma in March said he believed the Peace Diamond "should be publicly sold in the country so that we know the value of it, what is due to the government and what is due to the people so that everyone can have their share."
Auctioneers have described the Peace Diamond as the 14th largest in the world.
A government spokesman sought this week to reassure the public.
"We understand there are doubts as to who will benefit from this diamond—that is why the government is doing everything in public and in a transparent way," spokesman Alhaji Ajibu Jalloh said.
Momoh in March said government officials had not given him a figure of what his cut of the sale would be.
Diamonds led to a decade-long civil war in Sierra Leone with rebels forcing civilians to mine gems and buying weapons with the profits, giving birth to the term "blood diamonds." The war ended in 2002.
"It will be a terrible thing if anyone tries to do something criminal with it," Koroma said of the Peace Diamond in a report by geologist and Forbes contributor Trevor Nace.