Will Singapore Allow Disruptive Art?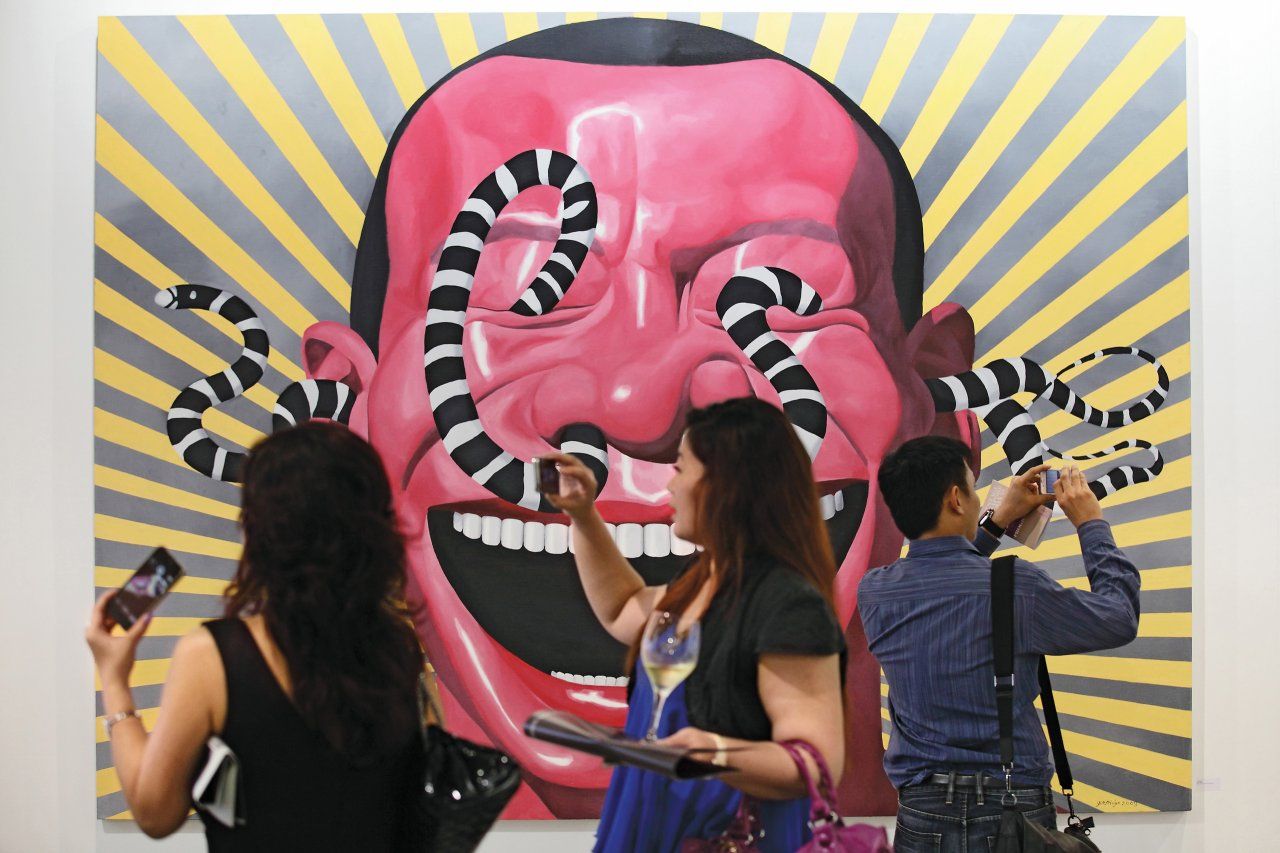 Singapore is so dedicated to tidiness that chewing gum is forbidden, or so goes an old cliché that, as it happens, is also a fact. The city-state also has strict rules about carrying open durians, the fruits loved by locals for their nauseous stink. Even the tiny food stalls in Singapore's vast hawker centers, possibly its greatest cultural treasures, come stamped with health-department approval.
And now there are signs that Singapore's rule makers want to disturb all this order with the mess of the avant-garde. Last month they threw their weight behind Art Stage Singapore, a commercial fair and festival of contemporary art. Also hitting its stride is Gillman Barracks, an old British military site that authorities renovated into a contemporary-art complex, with room for 17 commercial galleries and a nonprofit center. Stretching over 15 acres, Gillman feels like the white cubes of New York's Chelsea scene transplanted to a polo club. "There's an acknowledgment that for Singapore to be a developed society, arts and culture have to play a role ... We want to make art a bigger part of the lives of people here," says Eugene Tan, the elegant Singaporean who runs Gillman for the Orwellian-sounding Lifestyle Programme Office of the Economic Development Board, which fosters the business end of art making. Singapore also has an eager Tourism Board, which sells local achievements to foreigners, as well as a generous National Arts Council, which helps fund artists and nonprofit spaces. There are plans for an absolutely massive National Art Gallery due to open in a few years. The bones of an art scene are there, clearly, but there's still considerable doubt about whether any soul is in sight. Is a society that controls the chewing of gum likely to fill the half million square feet of its new museum with art that has bite? After all, this is a place where every exhibition and performance has to submit its plans and seek a permit from the censors at the Media Development Authority.
"The art is an adjunct, a barnacle to this whole tourist environment," says Valentine Willie, a Malaysian art dealer and adviser who has had galleries across Southeast Asia and has been called the "mayor" of the scene there. He points out that Singaporeans love the term "controlled environment"—and that it applies to their art scene as much as to their air conditioning. When he put up one of his influential surveys of young Singapore artists, he was told he had to seek special approval for an image of a government official. He cites a nude performance piece that came to an unplanned end at the 2011 edition of the Art Stage fair and a gay-themed installation at the Singapore Art Museum whose erotica was censored. He points out that vexed issues of identity are at the heart of the most advanced works in Southeast Asia (this was true even at Singapore's latest commercial art fair), and yet race, religion, and sexuality are the topics Singapore's authorities take most exception to. "You are in the most educated country in the region, the richest in the region, and yet you can't speak freely," says Willie. "Art as commodity is their model."
This is something you hear again and again in Singapore art circles. Even Tan, charged with helping that commodity succeed at Gillman Barracks, acknowledges that market forces have played too big a role on the Asian art scene: "When the market becomes too dominant, it affects what artists make," he says. (Tan can hardly be accused of being a market lackey, despite his current position: his Ph.D. was on notions of time in conceptual art, and he has spent most of his career as a curator at nonprofits.)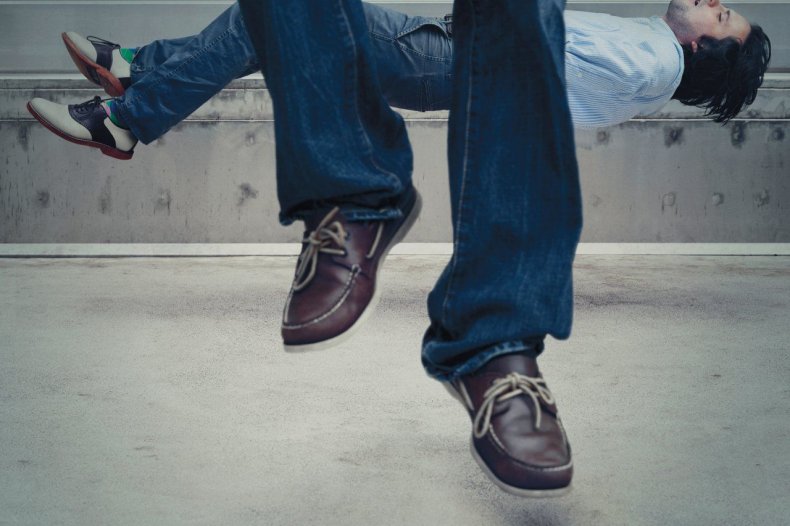 It's clear that one reason for Singapore's new love of cutting-edge creativity is its desire to diversify its sources of wealth and grab a piece of the new global creative economy. "It's about sell, sell, sell," says 69-year-old Tang Da Wu, who founded Singapore's freewheeling Artists Village in 1988 and functions as the godfather of contemporary art in the city, despite a reticence that borders on the reclusive. (Insiders were surprised he agreed to talk for this story.) He will be one of two Singaporeans included in a prestigious show of new Asian art that opens Feb. 22 at the Guggenheim Museum in New York. "We have to distinguish between art that is just economic and art that is profound and spiritual ... We need a few people in authority who appreciate art and know the difference between the different kinds."
Many of his peers feel that even without the money factor, authorities have less than pure motives in their support of contemporary art. One young curator, asking for anonymity for fear of repercussions, talks about the much-publicized plan to turn Singapore into a "Renaissance city" of international standing, with art as part of its new First World "branding." "There's a certain set of people who want Singapore to appear more liberal ... They want to appear liberal, but they don't want to encourage disruption," the curator says. So performance art, although no longer proscribed—as it was for a decade after a 1993 piece included the trimming of pubic hair—is seen as dangerously unpredictable. How can the censors be certain that artists will perform according to their permit applications? The curator mentions what Singaporeans call "out-of-bounds markers," put up by politicians around art, or any communication, that touches on religion, ethnicity, or strong politics: "You're never going to have a Piss Christ in Singapore." (Andres Serrano's famous photo, of a crucifix floating in urine, barely survived public debate in the U.S.)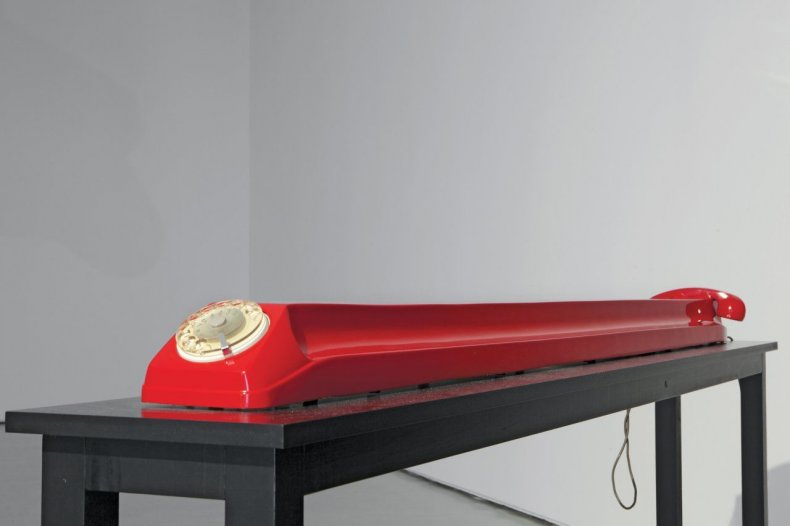 Tang points out that China, though more evidently repressive than Singapore, produces ironic art that "uses the portrait of Mao over and over again," whereas it's impossible to imagine getting permission to treat Lee Kuan Yew, founding father of modern Singapore, with the same impudence. Still, Tang points out that things are better than they used to be: a decade ago, he says, the bosses wouldn't have permitted even the innocuous debate about art schools that brought this critic to Singapore. What he doesn't know is that getting permission for that debate was a cliffhanger to the last minute, since it was deemed too contentious for a city not used to seeing foreigners hashing out issues—even art issues—in public. (It didn't help that it coincided with a by-election.)
"Having the limitations is obviously what it is—it's limiting," says Emily Hoe, general manager of the Substation, Singapore's oldest nonprofit arts center. It has been quietly pushing for creative freedom since its founding in 1990 by dramatist Kuo Pao Kun, who was once jailed for his views. Typical for 21st-century Singapore, Kuo is now being honored with a show at the city's history museum that, while it includes several vitrines about his prison years, never debates why he was jailed or suggests that he shouldn't have been. Hoe talks about a general sense of relaxed controls and improved artistic conditions in recent years, but "then issues pop up, and we think, maybe it's not better ... A lot of it is about the mindset. It's going to take a lot of little steps—and there will be some backward steps. How long it will take, I don't know."