Will 'Sister Wives' Meri Brown 'Move On' From Kody? Brown Family At Odds With Moving to Arizona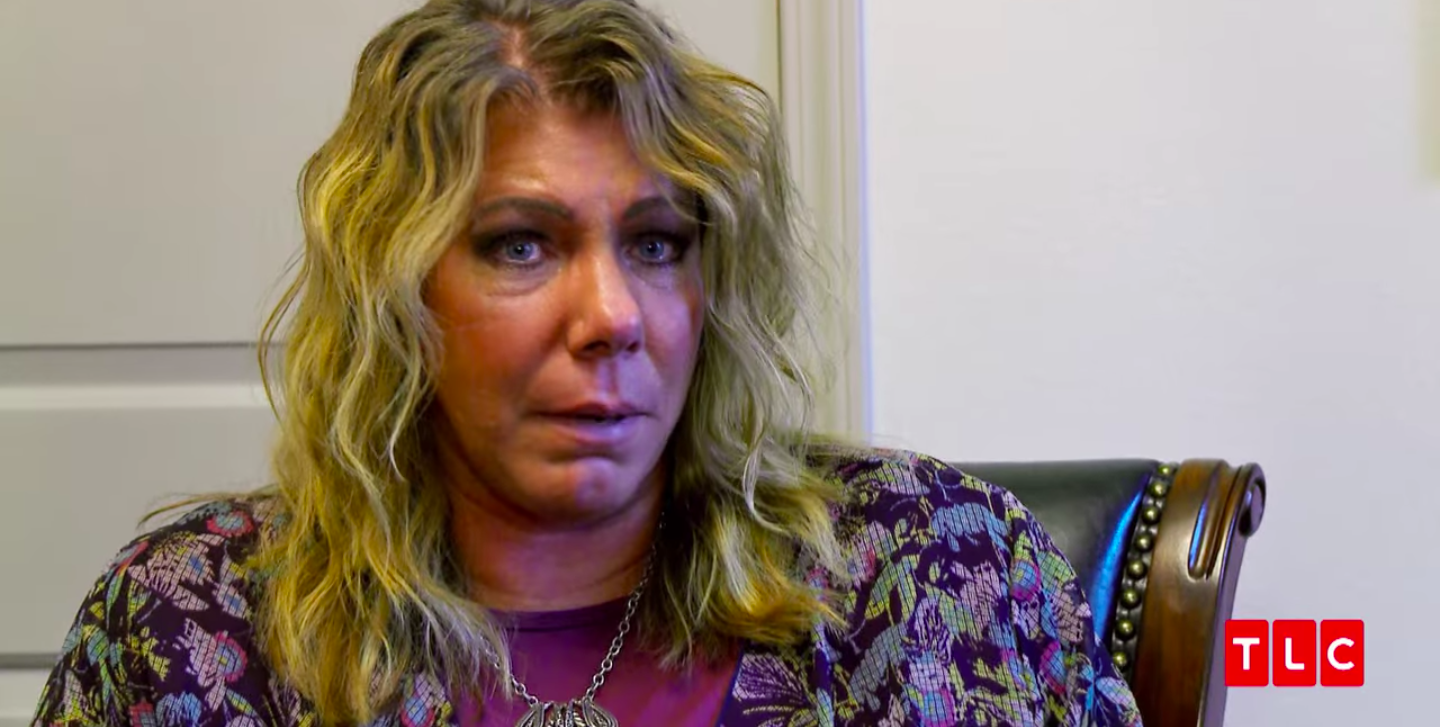 Sister Wives returns Sunday with the Brown family at odds once again. Patriarch Kody Brown has expressed his strong-willed request to move out of Nevada, whether his wives are in agreement or not. In the newest episode of TLC's reality series, it looks like the need to move may come at the price of leaving one wife behind.
First wife Meri Brown and Kody's relationship has experienced a lot of tension in the show's thirteenth season. Ever since Meri decided to run her bed and breakfast without the help of her husband or fellow sister wives, it is clear that both Meri and Kody aren't on the best of terms.
In a sneak peek of Sunday's episode, the topic of moving out of Las Vegas is revisited and Kody seemed to hint that if Meri wasn't on board, she was going to be left behind.
"We're begging you to tell us, is it still okay?" Kody asks her in the clip.
"You want me to be honest?" Meri responds as tears welled in her eyes.
"It feels like we're moving on without you," says Kody.
"Whatever," Meri replies.
While it isn't clear what Meri's decision ultimately is, she is seen in another clip of Sunday's episode where the Brown family shops for land to build their four homes. All four wives are in attendance, however, it looks like the family is still at odds.
"We got to dial it in together," Kody says to the camera. "Just thought I'd get everyone on Cottonwood, [Arizona] and we'd just make an offer. It doesn't look like that'll be happening."
Aside from Kody disagreeing with his wives on where to move, it looks like the prairie dogs at one location have "plague."
"That's a huge warning sign, isn't it," Christine Brown tells the camera. "We can't even play in the dirt because the prairie dogs have a disease? I don't know if I believe this ... but I still want to move there."
"Oh, gosh, I don't need this," Kody complains. "Get the kids out of the dirt – oh my goodness."
Find out what happens next when Sister Wives airs Sunday at 8 p.m. on TLC.