Will Skyscrapers Ruin Paris?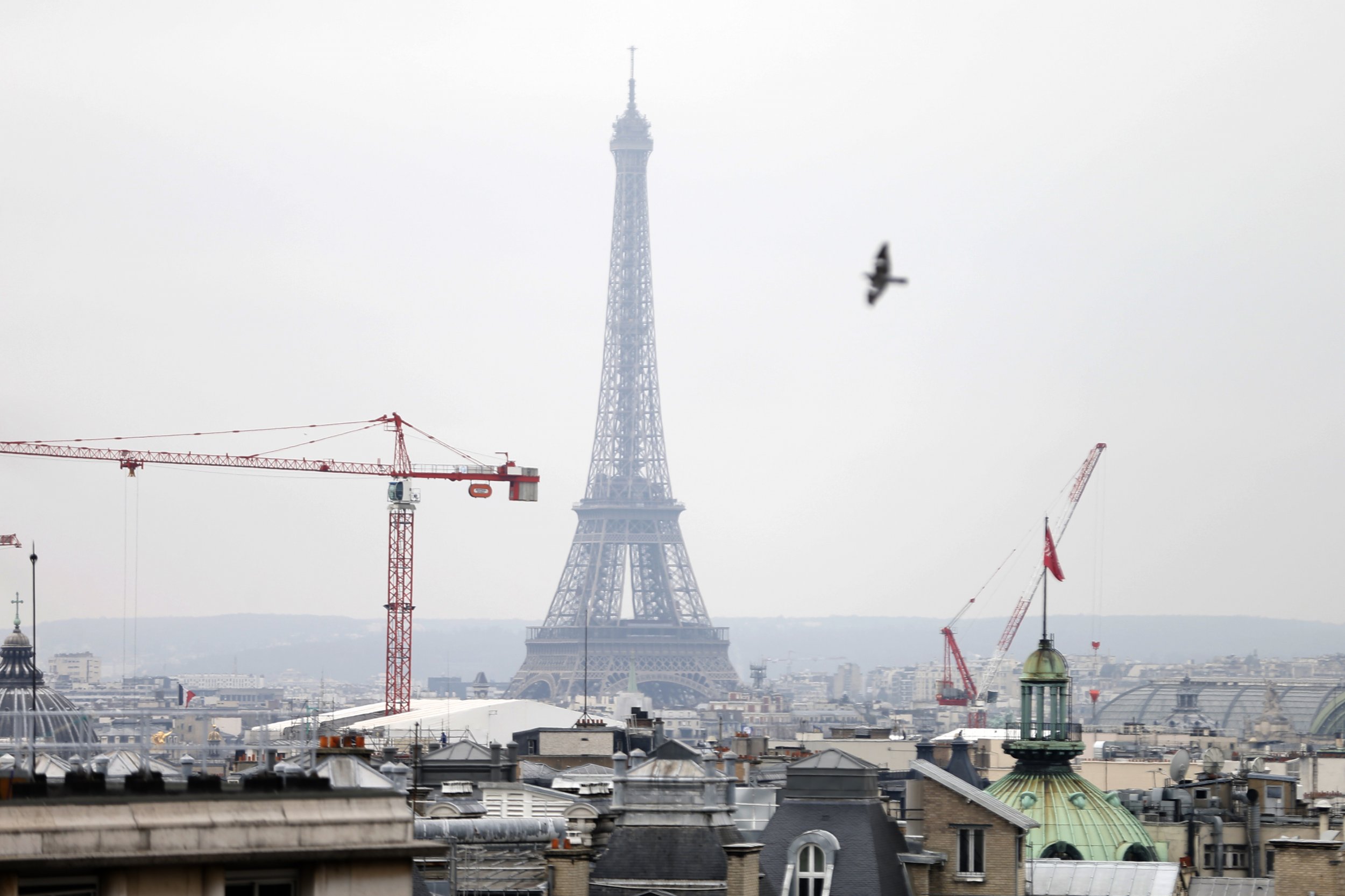 Late last month, the Conseil de Paris and Mayor Anne Hidalgo approved plans for the first skyscraper to be built in central Paris in 42 years. The 180-meter (590-foot) tall building, called the "Tour Triangle," was designed by the Swiss architect firm Herzog & de Meuron and will be located in the city's 15th arrondissement. The new tower will house a 120-room, 4-star hotel, a restaurant, a sky bar and 753,000 square feet of office space.
The last skyscraper built in central Paris was the Tour Montparnasse in 1973. The 210-meter tall building caused a backlash due to its imposing, brutalist exterior and its obstruction of views. In 1977, a height regulation of 37-meters for buildings was put in place to prevent further such monstrosities. Since then, most towers have been constructed in the outlying La Défense finance district. But in 2010, the height restrictions were relaxed as a means of accommodating Paris's growing population, and residential buildings can now reach a height of 50 meters (164 feet) and commercial buildings can go as high as 180 meters. This means that the Tour Triangle will reach the maximum mandated height—what many see as the second-coming of Parisian architectural regret.
Paris's 19th century Hausmann-style architecture, which traditionally features five-story buildings with 45-degree angled roofs (to allow for sunlight to reach the streets), wrought ironwork and decorative stone facades, is world-renowned and sets Paris apart from other large cities. Andrew Ayers, an architectural historian who has written about Paris's architecture, believes "the beauty and richness of a city like Paris comes from the combined effect of lots of very small-scale buildings acting together." They allow for a clear sight line to the Eiffel Tower and complement other monuments that define Paris architecturally, like Notre Dame and the Arc de Triomphe. Conversely, tall modern towers—like the Tour Triangle's large, glass-fronted triangular plan—as Ayers puts it "interact with nothing but themselves."
If there is a sense that skyscrapers are necessary for Paris to compete with other large cities, many argue, it would mean disregarding what makes Paris unique and eliminating what draws so many tourists annually. "To a politician like Mayor Hidalgo, tall buildings seem like a must-have symbol of the contemporary, because rival cities have them," says Ayers. "Paris definitely has a tendency to compare itself to London, where towers are now proliferating." But building Paris up into another skyscraper-filled city will only lessen its allure, say the new tower's critics, and could end up having a negative impact on tourism.
So why risk compromising the historical integrity of a city with a new tall building? First, there are the economic benefits, like job creation and the fact that a higher building would bring in more revenue simply by housing more tenants. But with a 7 percent vacancy rate of current office spaces in Paris, it seems that there isn't a pressing need for much of what the tower offers. And while Paris is in dire need of more housing, Ayers says that there are other ways to create this kind of space without resorting to skyscrapers. "If you raise the height limit but keep the party-wall, small-plot urban planning that has traditionally characterized Paris, you could densify without destroying the city's essential character," Ayers says. In outer arrondissements, where the height limit had previously been raised from 37 meters to 50 meters, several residential buildings are currently being completed. Ayers says they blend in well with the surrounding neighborhoods and offer a sensible alternative to structures like the Tour Triangle.
When a dense area has low buildings, it forces residents to interact and puts more life out on the streets—a large part of what gives Paris its character. According to Swiss writer and philosopher Alain de Botton, five stories is the ideal height of a city building because anything higher begins to make us feel "insignificant, small, and trivial"—all words rarely used to describe life in the City of Lights. It's no wonder artists and scholars have flocked to Paris for years for inspiration. Would the same be true if the spirit of Paris were essentially locked away in modern towers?
While one tall building may not completely ruin Paris's unique beauty, critics fear that construction of the Tour Triangle could open the door for more skyscrapers to pop up around central Paris: There are only so many places to place towers so as not to disfigure the architectural spirit of Paris. The Triangle's website uses the term landmark to describe the building, a description that could seem a little premature. It takes more than height and a lot of glass to gain that status, and in Paris, any new tall building is automatically competing for icon status with—and likely losing to—the Eiffel Tower.