Will Smith's Talent Agency Insists 'No Truth' to Axing Rumors
The talent agency representing Will Smith has denied reports that the company was divided over the decision to drop the actor from their client list following his actions at the Oscars on March 28.
Creative Artists Agency (CAA) were said to be debating internally about whether to end their relationship with Smith after he slapped Chris Rock on stage at the Academy Awards.
The company, one of the biggest talent agencies in the world, was said to be in turmoil over what do to, having previously represented disgraced figures like Harvey Weinstein.
These reports originated in an article from The Daily Beast, which reported that company heads, Bryan Lourd, Richard Lovett, and Kevin Huvane, were torn over what steps to take regarding Smith and the slap that rocked Hollywood.
However, CAA has denied that any moves were made to give Smith the boot.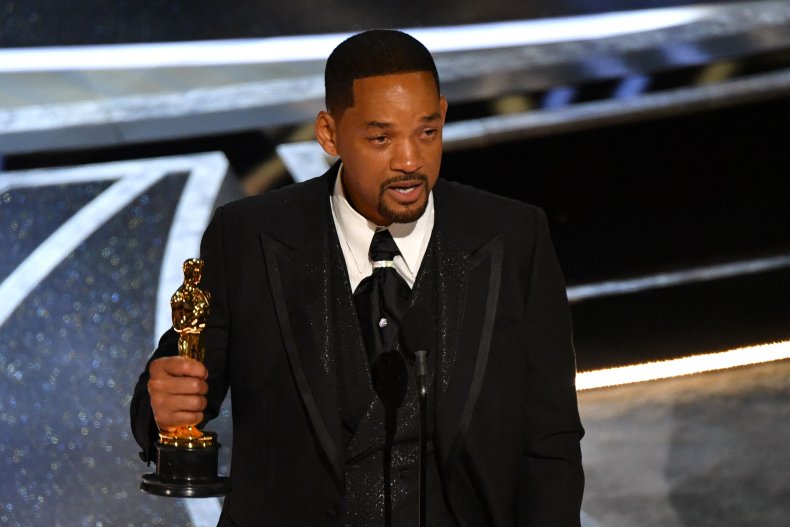 "There is no truth to any of it. Simply never happened," a CAA spokesperson told the outlet.
CAA's denial comes after it was announced that a number of Smith's upcoming projects have been derailed since Slapgate.
Smith's upcoming Netflix film Fast and Loose has reportedly slowed production, according to The Hollywood Reporter and multiple outlets, while a planned fourth Bad Boys sequel is also said to be on pause.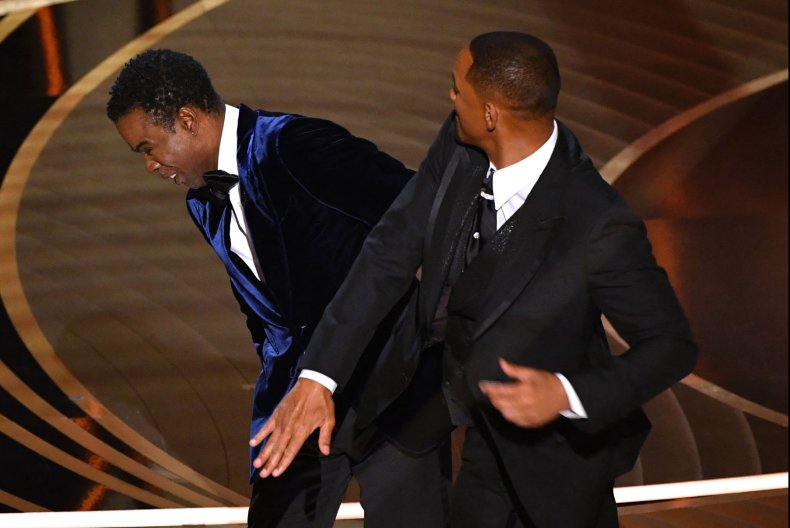 Since the incident, Rock has returned to performing stand-up comedy and is embarking on a U.S. tour, but has yet to fully address the situation.
Meanwhile, Smith has apologized for his actions and has resigned from the Academy of Motion Picture Arts and Sciences.
"I will fully accept any and all consequences for my conduct. My actions at the 94th Academy Awards presentation were shocking, painful, and inexcusable," Smith said in the statement.
The actor acknowledged that his outburst overshadowed the achievement of other winners at the award ceremony.
"I deprived other nominees and winners of their opportunity to celebrate and be celebrated for their extraordinary work," Smith's statement continued.
"I am heartbroken. I want to put the focus back on those who deserve attention for their achievements and allow the Academy to get back to the incredible work it does to support creativity and artistry in film."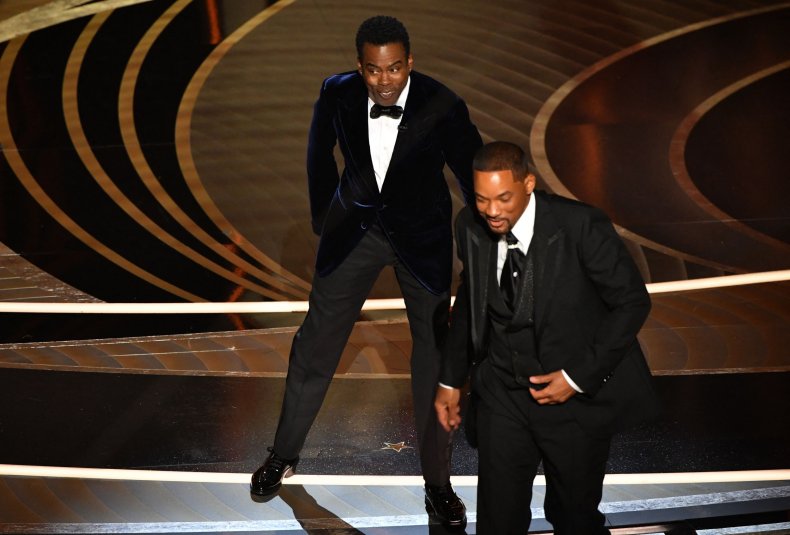 Smith stormed the stage and slapped Rock, who was presenting an award, over a joke the comedian made about his wife Jada Pinkett Smith, and her shaved head.
The Academy said last week that Smith was asked to leave the event after assaulting Rock on stage.
"Things unfolded in a way we could not have anticipated," the Academy said. "While we would like to clarify that Mr. Smith was asked to leave the ceremony and refused, we also recognize we could have handled the situation differently."
Newsweek has reached out to Smith's representative for comment.