Will Smith Reacts To Unsettling 'Backflip In High Heels Gone Wrong' Viral Video
The unsettling viral video "Backflip in High Heels Gone Wrong" has inspired immediate reactions from viewers, among them actor Will Smith. Definitely not for the squeamish, the jaw-dropping video, which was launched online on February 19th, 2020, has continued to spread.
The video shows a young man in high heels walk across his backyard. After looking at the camera, he flips backwards and falls into gooey blobs as he hits the pavement. The video has gained millions of online fans including Snoop Dogg and the Bad Boys for Life actor. Both have shared the video.
Smith writes, "Crackin' up over here!"
23-year-old Jiemba Sands is the video's star. From Tasmania, Australia, Sands specializes in comedy, stunts, and acrobatics. His YouTube channel features several videos of his skills including cartwheel variations, and a bow and arrow flip.
On his Instagram page, Sands described the visual punchline of this latest video, "[It's] An accurate representation of what should have happened when I back flipped in high heels."
Sands credited Shutter Authority for adding the shocking effect at the end of the video. The company has also released a series of online videos featuring video game and movie characters. In one of the animated shorts, Godzilla is conquering the universe and traveling to outer-space.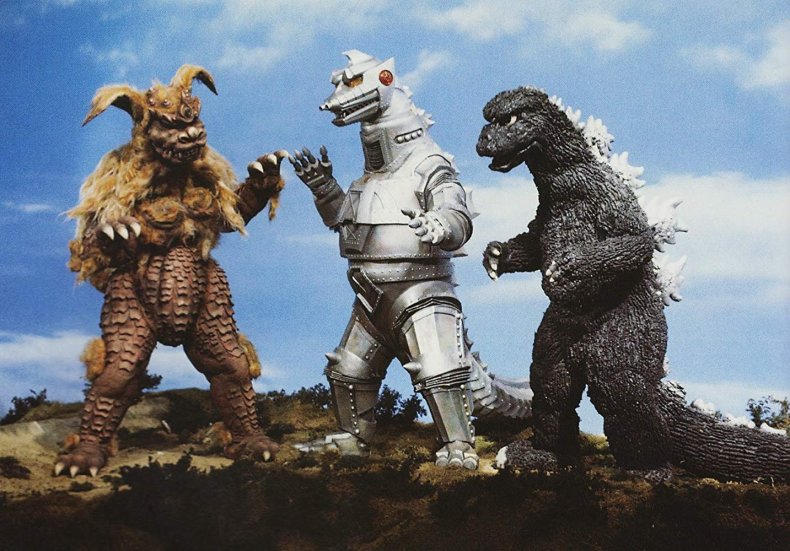 VFX Artist Raghav, the founder and CEO of Shutter Authority, told Newsweek, "Jiemba and I recently met on Instagram and decided to do a fun collaboration. The idea was to take some of his crazy stunt videos and make them even crazier by adding VFX to it."
As for the shocking ending, Raghav mentioned, "The idea was inspired by this popular Looney Tunes cartoon effect where characters fall apart into pieces. I wasn't going after realism because adding blood and organs would've made it too gruesome. I wanted something that looked comedic and also unexpected."
described how the special effects were made. "I did the effect by lining up a rigged reference 3d model to the frame, in which he starts to break apart, and did a camera projection over it to give it approximate textures. Then, all I had to do was fracture the model into a thousand fragments and run a rigid body physics simulation. The rest was to track the footage, paint Jiemba out after he breaks, and composite the CG render pass over it. Adding sound effects of some liquid and organic splashes really helped sell the effect."
With their video gaining momentum and the reactions from online viewers, Raghav added, "I'm blown away by the response and how viral our very first collaboration post has gotten."
The viral video has currently reached 3 million views, thanks to Smith's Instagram page.