Will Soccer Finally Eclipse Cricket in India?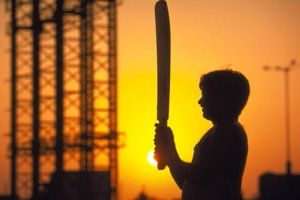 India is a cricket-crazy nation with one of the world's most expensive sporting brands, the $4 billion Indian Premier League (IPL). The country remains immersed in the British-introduced game for nearly six months a year through various tournaments that sideline even field hockey, in which India has won so many Olympic gold medals (eight) that it is considered the national sport. In most of this country, soccer is an afterthought, and India's team owns 133rd place in FIFA's worldwide ranking (which means no berth at this year's World Cup). With about 122 million television viewers, cricket holds the top slot, followed by 96 million for wrestling, and 83 million for soccer, according to TAM Media Research, a Mumbai-based TV-viewership analysis firm.
But soccer holds a growing fascination in parts of the country (southern states like Kerala and Goa, and eastern ones like West Bengal and Assam) that borders on religious devotion. And it is making inroads elsewhere, as the World Cup kicks into high gear. A study of data between 2005 and 2009 by TAM Media Research found that soccer viewership rose by 60 percent in the span of five years. Nearly 20 million watched games in the first two days of the World Cup this month, a jump of 35 percent from the number of people who watched matches on the first two days of the 2006 tournament (and 2.4 million more than watched the IPL opening ceremonies in March). In big cities like Kolkata, Mumbai, and New Delhi, soccer now attracts three times more viewers than cricket. "Soccer is considered more edgy and more unpredictable, especially in comparison to cricket," says Piyush Mathur, president of Nielsen, a market-research company, in India. The conventional wisdom says that soccer—a game that requires nothing more than a field and a ball—should thrive in poverty-stricken nations like India. That is finally beginning to happen here.
Weeks before the World Cup matches began, preparations were underway in crowded neighborhoods in Kolkata, where narrow lanes are festooned with flags of Brazil and Argentina, the favorite teams. Amateur artists painted murals of Brazil's Kaká and Argentina's Lionel Messi, striking poses. Local teams sporting jerseys of other nations have already started playing friendly matches in Kerala; in Mumbai's suburbs, soccer clubs have put up large screens for live viewing; and in the northern Indian city of Chandigarh, youngsters line up to get a haircut like Portugal's Cristiano Ronaldo.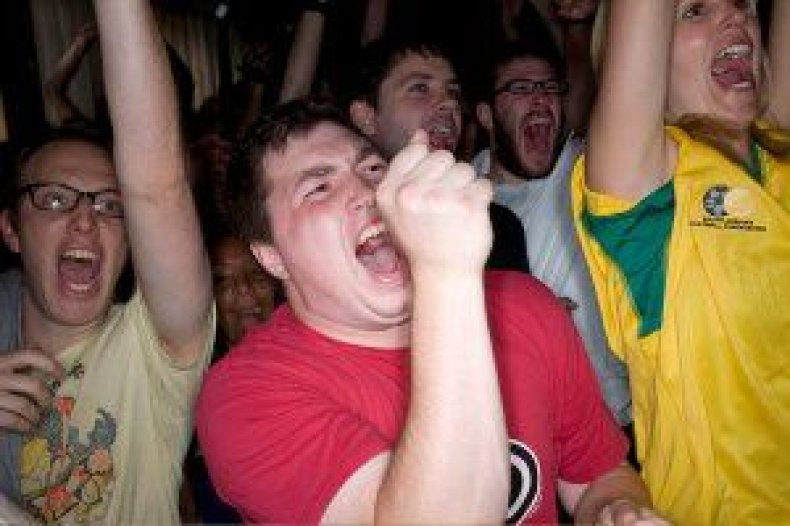 Such is the loyalty to the game that Ismail Vallan of Kerala went to his own wedding wearing a custom-made jersey of his favorite team, Italy. Kolkata pensioner Pannalal Chatterjee, 77, and his wife, Chaitali, have attended the previous eight World Cups in person, and this year's matches are no exception. "We start by saving every penny, by cutting down on monthly groceries," said Chatterjee before he left for South Africa with his equally enthusiastic 68-year-old wife. "We sometimes skip a meal to save money, but we can't miss the World Cup. Watching the matches from the stands is the greatest source of happiness for us."
In terms of loyalty—people who describe themselves as soccer fans—the highest numbers are, unsurprisingly, in Brazil (69 percent) and Portugal (60 percent). But Indians rank 10th, with 47 percent following the game. In fact, during the World Cup, cricket recedes into the background. "The rough-and-tough image of soccer is quite endearing to the fans," says Mathur. "The 90-minute game . . . is quick and much to the liking of Indians who are hard-pressed for time today." A cricket match lasts anywhere from a day to five days.
Still, for now cricket draws more Indians both to the stands and the television. Nearly 150 million Indians watched the 59 televised matches of the IPL this year, making it the most-watched game in India. But, contrary to popular perception, a Nielsen online survey has found that nearly 56 percent of Indians said they planned to follow World Cup soccer this season. It may not compare with Brazil's 84 percent, but that still represents more than 600 million people.
While the popularity of cricket has been fueled in India by huge corporations and branded by Bollywood stars, soccer has begun to catch up, scoring huge media coverage and movie-star endorsements. Nearly 10 dedicated sports channels and 100 news channels—not to mention thousands of newspapers—drip with World Cup news and analysis. Bollywood heartthrob John Abraham, a soccer player and an avid fan, recently acted in the lead role of a hit movie called Goal, which depicts the hero's fight against racial discrimination through his passion for soccer. Other Bollywood stars like Amrita Rao adjusted their shooting schedules to watch Portugal's Ronaldo play. Bollywood's reigning star, Shahrukh Khan—who himself owns an IPL cricket team—took his children to watch World Cup matches in South Africa. The TAM Media Research study has also found that 151 advertisers displayed 213 brands of goods and services during soccer events on Indian TV in 2000, but the number rose to 775 advertisers with 1,361 in 2009.
The economics also favor soccer. More than half of India's 1.2 billion people live in poverty; but, says sports commentator Tarun Basu, "for playing proper cricket you need the whole paraphernalia of bats, wickets, gloves, pads, helmets, and expensive balls." Soccer also provides a potential escape for youngsters who might find cricket a crowded field. The majority of India's successful soccer players come from humble backgrounds (cricketers are mostly middle- and upper-class), and soccer has been their passport to glory.
Cricket's reputation in India has also taken a beating recently, with the IPL tarred by financial scandals, match-fixing, off-field gambling, and the loutish behavior of some star cricketers. Indian newspapers were full of reports in May that six star cricket players had brawled in a West Indies pub. The star Yuvaraj Singh has been pictured in various magazines dancing in clubs with scantily clad womeneven as his performance declined enough to get him dropped from the national teamfor recent matches in Sri Lanka. Cricket is no longer seen as the clean game it once was. Meanwhile, with no team in the World Cup, there's nobody to wreck soccer for India.