Rules of Acquisition: Will Studio-Sanctioned Guidelines Mark End of 'Star Trek' Fan Films, or a New Creative Era?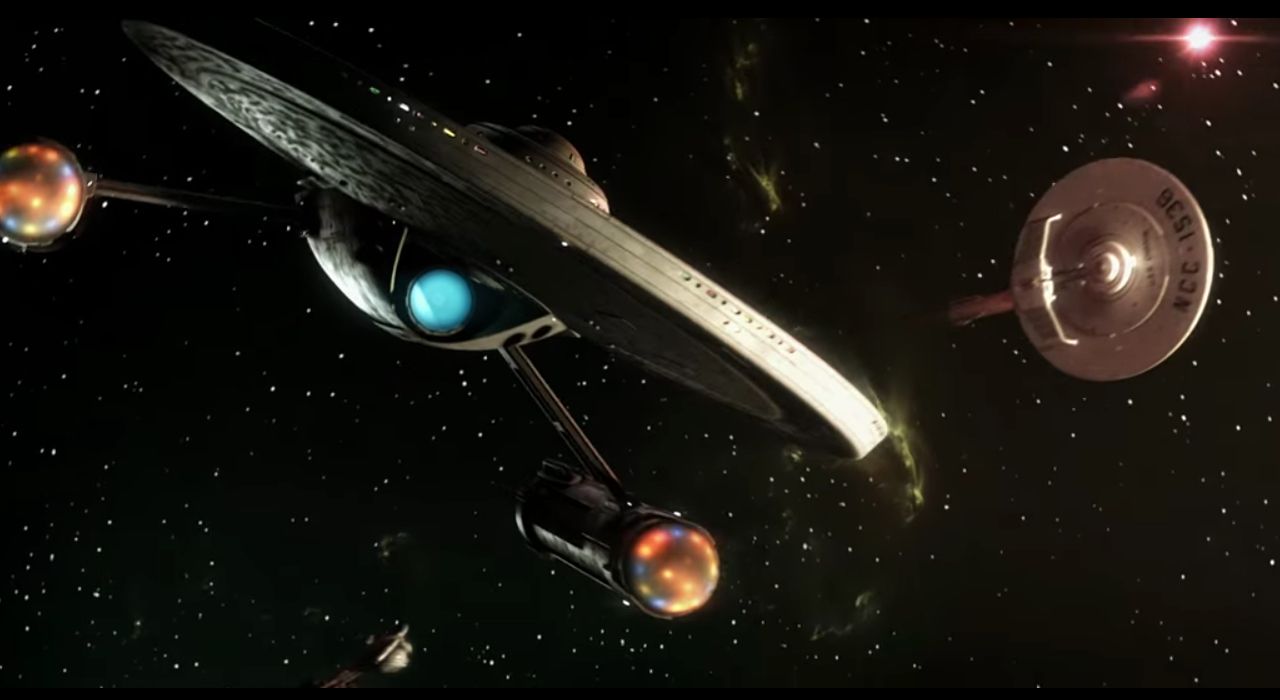 As the force behind the reboots of both the Star Wars and Star Trek franchises, J.J. Abrams is arguably the most powerful man in the Hollywood sci-fi community. In his world, an off-the-cuff comment can have the force of law.
Last Friday, at a fan event to showcase the forthcoming Star Trek: Beyond, Paramount's latest entry in the franchise, he declared the studio's lawsuit against the producers of the Trek fan film Axanar was over. Abrams, an executive producer on Beyond, told the crowd that "this wasn't an appropriate way to deal with the fans." He and Beyond director Justin Lin, who had previously tweeted support for Axanar, "went to the studio and pushed them to stop this lawsuit. Within a few weeks, it'll be announced that this lawsuit is going away."
Within hours, Paramount and CBS issued a statement declaring that the studios were in settlement talks and were "also working on a set of fan film guidelines."
Erin Ranahan, the lead attorney for Axanar Productions, confirmed that settlement talks were in progress, telling Newsweek, "We're definitely grateful for the announcement on Friday night by J.J. Abrams. We're in settlement discussions. We've attempted to settle this case from the get go and we're continuing to do that."
For those who missed the first few episodes of this series, the producers of Axanar had raised over $1.3 million over the course of several crowdfunding campaigns, and were facing the wrath of Star Trek owners Paramount and CBS, who sued Axanar Productions and its founder, Alec Peters, claiming they were "infring[ing] Plaintiffs' works by using innumerable copyrighted elements of Star Trek, including its settings, characters, species, and themes."
The Axanar team had already produced a short film, Prelude to Axanar, and planned a feature-length production based on the adventures of Garth of Izar, a character Trek's Captain Kirk referred to as Starfleet's "greatest warrior" in one episode. Axanar Productions brought in a pro bono legal team, and vowed to fight on, much as Garth apparently did at the Battle of Axanar. Earlier this month, however, a judge denied their motion to dismiss the case, setting the course for a trial that many legal experts felt could only result in victory for the studios. The judge, in his ruling on the motion to dismiss, invoked Trek's mythology, stating that the plaintiffs' case could "live long," though he couldn't assure them they'd "prosper."
Then J.J. Abrams beamed in.
Given Abrams' stature, it's not surprising that Paramount publicly acknowledged the settlement efforts within hours of his proclamation. What is potentially game-changing, however, is the idea that, for the first time, Star Trek's owners are considering issuing official guidelines for fan films.
For decades, producers of fan films have had to work in a legal gray area, relying on their own instincts, advice shared over internet forums and back channel communications with the studios.
Fan producers have, for example, adopted fairly consistent language to declare their lack of ownership of Star Trek properties, and the non-commercial nature of their work. One popular fan series, Star Trek Continues, opens its website with a statement that everything having to do with Star Trek is "solely owned by CBS Studios Inc.," and that their own work is "non-commercial" and "intended for recreational use."
For the most part, the strategy seemed to work. Fan films proliferated, with some featuring actors from the "official" Star Trek world and six-figure budgets fueled by crowdfunding campaigns. Fan producers lovingly constructed detailed reproductions of original Star Trek sets, and made liberal use of everything from uniforms to props to plot lines based on elements of the original Trek series and its many spin-offs.
In some cases, however, the lack of formal guidelines left fans trying to reconcile seeming inconsistencies in the way the studios enforced their rights. James Cawley, considered by many to be the father of modern Trek fan films, has cited his "good relationship" with Trek's owners, and even had a starship named in his honor in Paramount's Star Trek: Enterprise. Some episodes of Cawley's Star Trek New Voyages: Phase II series have used scripts penned by established Star Trek writers, including one based on an unproduced Star Trek: The Next Generation script by classic Trek scribe David Gerrold, who reworked his script for Phase II and directed the episode based on it.
Yet, when Cawley made plans to shoot an episode based on an old, unproduced script that sci-fi author Norman Spinrad had sold to Star Trek's original producers in the 60s, CBS warned him that he wouldn't be allowed to proceed. Cawley complied. "I'm not going to do anything that might be questionable," he told The New York Times. Gerrold, comparing the situation to his own work with Phase II, commented, "I don't understand CBS's thinking on this at all. They didn't care then. Why do they care now?"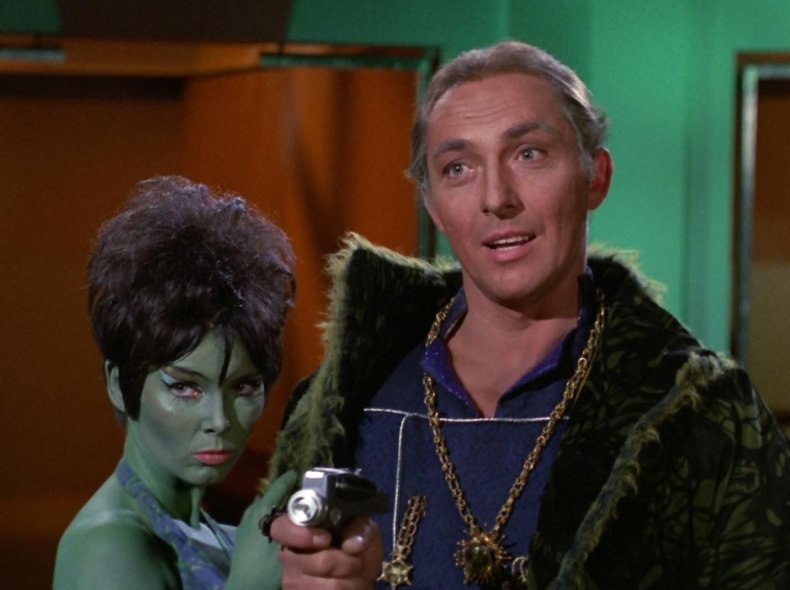 The planned guidelines could limit such uncertainty, but could also come with a web of restrictions. Peter Kang, a partner at the law firm Sidley Austin, says that there's an inherent tension between "the audience that ultimately drives the commercial value of the intellectual property in the first place, vs. the desire of the intellectual property owner to control and monitor their intellectual property," which could make it difficult for Paramount to create guidelines that address all potential issues, especially as new technologies and distribution channels make it easier for fans to produce and share professional-quality films on ever-smaller budgets. "Any guidelines created today will have to be reevaluated on a regular basis," he says. Rebecca Tushnet, a professor at Georgetown Law School who has written extensively on fair use and fan fiction, comments, "I'd be surprised if the guidelines didn't give Paramount substantial leeway to decide that a particular film was inappropriate."
Vic Mignogna, producer of Star Trek Continues, comments that "after so many years of fan productions operating without incident, it is unfortunate that the copyright holders felt pushed to the point of having to impose guidelines at all." Mignogna, who considers his series a continuation of the original Star Trek's "five-year mission" worries that the guidelines "could likely change the creative plans of many groups who were already operating within accepted parameters." However, he, like other fan producers, states that, he'll "respectfully and immediately comply" with whatever terms are issued.
Robert Meyer Burnett, who edited Prelude to Axanar and is slated to direct the planned Axanar feature, expresses similar concerns. "If we're going to be given fan film guidelines that curtail our ability to make good films, my fear is that people won't want to make fan films anymore," he says. Burnett, who has produced official Trek documentaries for home video releases, sees fan filmmakers as representing the next generation of Hollywood talent, and hopes studios will use guidelines to "bring them into the fold," but worries the rules may end up being written by people who "won't understand the creative desire behind fan films."
For Axanar Productions' Alec Peters, however, the planned guidelines represent something of a vindication. "I've been lobbying for guidelines for four years," he says. Adds Ranahan: "These guidelines would give some guidance so creators wouldn't be sued when they think they're operating within what's been tolerated for so long."
While Paramount's terms have yet to be released, formal rules for fan-produced work are hardly a new concept, and a look at existing guidelines may help explain why some fan filmmakers are concerned.
Lucasfilm, for example, hosts an annual Star Wars Fan Film Contest. That event provides fans with specific rules about what intellectual property they're allowed to use, how long their films can be (the current limit is 5 minutes) and what subject matter is off limits (no alcohol or drug use, no offensive language, no Star Trek crossovers). In exchange for the limited license to use Lucasfilm's intellectual property, fan producers are required to hand over "all rights" to their work and grant Lucasfilm unlimited rights to commercialize it and create derivative works based on it "without the requirement of permission from or payment to you or any other person or entity."
Star Trek has held similar contests for written fan fiction on and off since the late 1990s, publishing winning stories in its Star Trek: Strange New Worlds anthologies. Guidelines include limitations on "explicit sexual activity or graphic depictions of violence or sadism" as well as anything that reveals "the hidden passion two characters feel for each other" (a rule apparently inspired by the long-standing popularity of Star Trek "slash" fiction, something Newsweek made note of in 2009). All contest entries "become the sole and exclusive property" of the publisher.
All of these programs are based on creators submitting their works to copyright owners or their agents for approval, an approach that some in today's freewheeling creative world of fan films may find limiting. Lucasfilm's "walled garden" model, says attorney Kang, wouldn't work for Axanar or other major productions. "They may be looking at a broader set of guidelines," he says.
This week, Axanar Productions' Peters circulated a set of suggested guidelines to other fan film producers, which included proposed language for disclaimers, limits on the length of fan productions, and a clause granting CBS an "unlimited, unrestricted license" to the fan films. An early version of the guidelines included a ban on crowdfunding, something Peters had earlier said he would "certainly be concerned about" if it was part of studio-provided guidelines. Peters dropped the proposed crowdfunding ban after getting negative feedback from other fan filmmakers; an Axanar spokesman says Peters sees a crowdfunding ban as "objectionable but inevitable."
One notable omission from the proposed guidelines: any reference what kind of intellectual property license the studios would be granting to filmmakers, something likely to be part of any studio-authored rules. As attorney Kang puts it: "In order for guidelines to provide what I assume everyone wants, which is some level of predictability, intellectual property licensing issues are going to have to be fleshed out."
Regardless of how Paramount and CBS ultimately craft their guidelines, independent fan films aren't going to just disappear—though they may go underground. "The people who are happy to abide by the rules a franchise owner sets out there are just going to be a small subset of the people who want to make stuff," says Georgetown's Tushnet. And Burnett, who calls himself a lifelong fan, says that as long as "kids have technology at their fingertips" that lets them explore their creativity, they'll find a way to make fan films. "I remember when I was given a Super 8 camera," he says. "The first thing I did was, I got my Star Trek and Star Wars toys together and I started making movies. I don't think that's going to go away any time soon. That's what made me want to make movies."