Will the Supreme Court Let Big Tech Off the Hook for Platforming Terror? | Opinion
Our families have both been gravely affected by acts of terrorism and we're united in our determination to fight back. We lost a husband and a brother—Captain Shawn English and Major Stuart Adam Wolfer—to Iranian-sponsored terrorism. Thousands of American families have experienced similar losses, ranging from victims of the 9/11 attacks to Gold Star families whose loved ones were killed by various terrorist groups in Iraq, Syria, and Afghanistan to tourists and aid workers murdered in attacks across the globe.
It's the government's job to go after terrorists, as well as the people who train them and supply them with weapons. But the government has done very little to go after what one court called the "financial angels" of terrorism, which include corporations that do business with terrorist organizations for profit. Since 9/11, American victims of terrorism and their families have been determined to hold these profiteers accountable for their critical role in helping terrorist organizations around the world. They have relied on the Anti-Terrorism Act, a law Congress passed to empower American victims of terrorism.
That 20-year battle is coming to a head later this month when the Supreme Court is set to hear oral arguments in Twitter v. Taamneh, a case which will decide whether Big Tech companies (like Google, Twitter, and Facebook) can be held liable for allowing ISIS to use their platforms to recruit and raise money.
These companies insist they cannot be sued even if they knew ISIS was flourishing on their sites. Even if they allowed ISIS to upload graphic videos of beheadings, mass executions, and other atrocities—they argue—terror victims are required to show that the companies affirmatively wanted to support ISIS or that they provided assistance in the specific terrorist attacks that injured the victims or their family members.
If the Supreme Court accepts Big Tech's arguments, it could essentially mean the end of the Anti-Terrorism Act, not just for the few cases involving social media companies, but also in cases involving those who bankrolled Al Qaeda leading up to 9/11 or laundered billions of dollars for Iran-sponsored terror groups.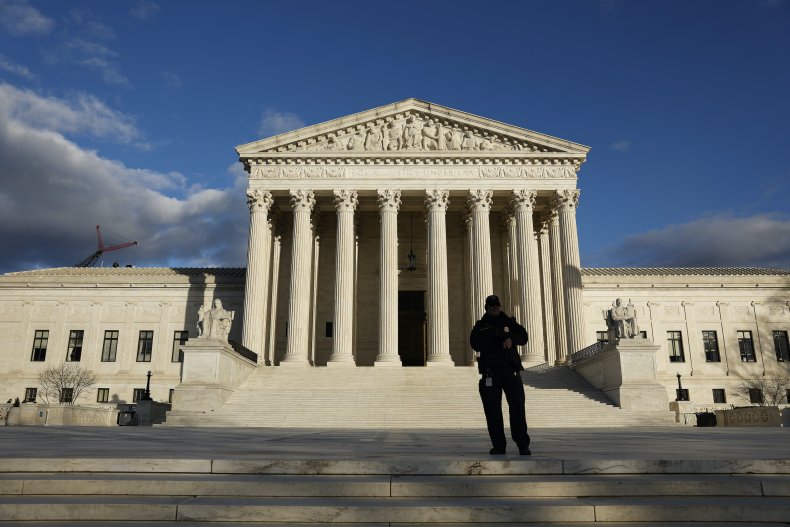 Until now, victims of terrorism like us could try to hold those who assisted terrorist groups accountable by bringing them to court under the Anti-Terrorism Act, which forced them to answer for conduct like paying bribes to notorious terrorist organizations or laundering money for them. But as everyone knows, terrorist organizations don't publicize their attacks in advance or provide public audit trails of how they spend their money. In most cases, even our intelligence agencies cannot trace support given to terrorist groups for specific attacks—as the 9/11 Commission report confirmed.
Big Tech companies argue that even if they allowed terrorist organizations to benefit from their services, it was only to make money or to avoid disruptions of their businesses, not because they share the terrorists' goals. But is that a reason to allow them to keep terrorists on their platforms, without any accountability to their victims?
More than a decade ago, the Supreme Court affirmed Congress' findings that all support to terrorist groups furthers terrorism. Unfortunately, in the more than 20 years since the 9/11 attacks and the decade since American forces left Iraq, concern about terrorism has receded from the headlines and the government's priorities have changed.
In its brief to the Supreme Court in Taamneh, the Biden administration has surprisingly sided with Big Tech and against American terror victims.
When the High Court rules on the case later this year, it will effectively decide whether the Anti-Terrorism Act can continue to serve as a meaningful deterrent to companies that profit from knowingly assisting terrorist organizations—or is simply a relic of a bygone era when this country took terrorism seriously.
Even under the best of circumstances, bringing successful cases under the Anti-Terrorism Act is very difficult and companies that find themselves in court hire the best lawyers money can buy. But even more than a decade since we've lost beloved members of our families to terrorism, all we ask for is what Congress gave us in the first place—the opportunity to keep up the fight.
Tricia English is the widow of Captain Shawn English. Beverly Wolfer-Nerenberg is the sister of Major Stuart Adam Wolfer.
The views expressed in this article are the writers' own.