GOP Representative Proposes Banning All Political Discussions in Pennsylvania Classrooms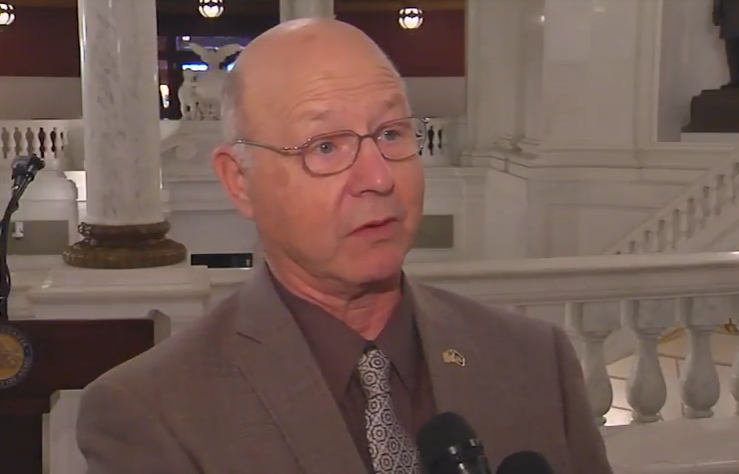 A Republican Pennsylvania representative proposed legislation that would ban all political discussions in K-12 public school classrooms to help prevent "indoctrination" by teachers.
GOP state Rep. Will Tallman, a Pennsylvania House of Representatives lawmaker since 2008, pitched a proposal to all 203 members of the legislative body Friday called the "Teacher Code of Ethics." The memo features a bill that would ban any teacher-led discussions of politics or governmental affairs over fears of bias and a lack of time spent studying subjects such as math or English. Should the law pass, teachers would be forbidden from discussing enacted or pending legislative bills and could not talk about ideas "that hamper or impede" law enforcement activities or military recruiters.
"Our K-12 school teachers should not be using their classroom time spent on political or ideological indoctrination," Tallman said in his memo. "Doing so takes time away from instruction in the academic foundation subjects of mathematics, science, English, history, and civics, and prevents our students from receiving a high-quality public education for careers in the global, high-tech economy."
Tallman is not seeking reelection this year for his District 193 seat and is a former Wellsboro Area School Board Member. Tallman told The Morning Call newspaper in Allentown that he couldn't recall any private or public complaints about teachers being politically biased during his time as a school board member. However, he said that he's received "half a dozen or a dozen" complaints about teachers or school administrators inserting their personal political beliefs into students' minds since he's been on the state's House Education Committee.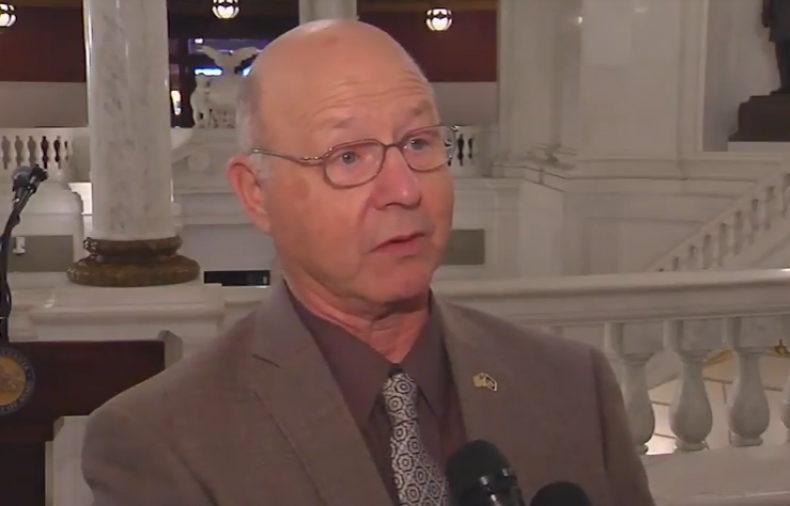 The Adams County Republican's memo to the Pennsylvania legislative body would forbid teachers from "introduc[ing] into class any controversial subject matter that is not germane to the topic of the course being taught; or advocate for any issue that is part of a political party platform at the national, state, or local Level."
Tallman's proposal comes amid nationwide debates about political biases in every facet of American culture including social media, professional sports and secondary education. Teachers caught breaking the proposed state law would be subject to suspension or losing their teaching license.
Drexel University professor Bill Rosenberg told KYW-TV in Philadelphia that Tallman's proposal would set a potentially dangerous educational precedent for suppressing debate.
"In education, you're supposed to have ideas and discussions. You're supposed to have give and take," Rosenberg said. "As an educator, they're required to bring out the important issues, have discussions and let the people in their class make their own decisions."
The Pennsylvania state legislative session ends on November 30 and the bill has not yet officially been drafted for a vote.