Will Taylor Swift Release New Music Friday? Fans Form Theories From Possible Instagram Clues
Taylor Swift fans think new music may be on the way, and it could be released sooner than you think. Swift has been active on Instagram lately, after not using the platform often, and fans have jumped into a theory that says she'll release new music Friday.
The theory surrounds TS7, or Taylor Swift's seventh studio album. Swift has not released anything to indicate a new album is in the works, or on the way, but that's not uncommon before her releases.
Fans have found clues in both Swift's most recent Instagram photos, and a calendar they've bought from her merchandise. Here's a breakdown of what fans are thinking, according to their comments on Instagram and Twitter, and if an announcement could really come this Friday.
The Instagram Photos
Swift began sharing a series of Instagram photos on Sunday, which some fans think could be a countdown. The first photo, a lush, Los Angeles-looking landscape, has seven palm trees. Fans initially thought this could be a symbol of the TS7 era starting. Later, though, they began to think it could be the start of a countdown.
The next photo Swift posted was of her sitting on a staircase. Fans viewed this two ways: Swift was both sitting on the sixth step up, or the seventh step down. Viewing it as the sixth step up, fans continued with the countdown theory. Others saw the seventh step down as another symbol of the seventh era.
Fans who are following the countdown theory felt their inkling could be correct when Monday, Swift posted a photo of herself through a fence. The fence has five holes.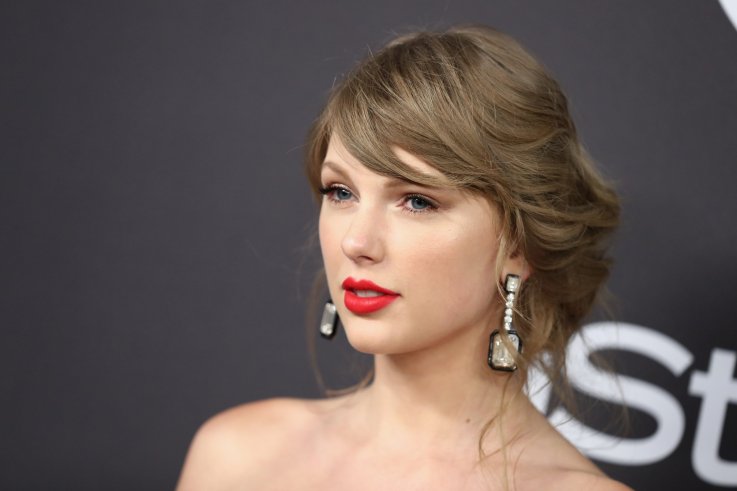 The Calendar
Some fans who own a Taylor Swift calendar have been questioning some dates marked with what could be clues, a theory that was shared by Tumblr user jokesweremade. The 13th day of April, May, July, August and September are marked with a stamp. Swift has long been open about the significance of the number 13 in her life.
March 2 is also marked with a flower. The day is when the alleged countdown would seem to end.
Other Hints
Swift seems to have uploaded two private videos to her YouTube channel, according to Buzzfeed. The site lists 245 videos, while only 243 are public. It's also been noted Swift may have foreshadowed the new era at the start of her Reputation, TS6 era. She's been seen in the same palm tree fabric a handful of times, including in the "Look What You Made Me Do" music video alongside a line up of her past selves. She was spotted in the same fabric after, allegedly, leaving the studio for TS7, according to Buzzfeed.
Will Taylor Swift Release New Music Friday? Fans Form Theories From Possible Instagram Clues | Culture