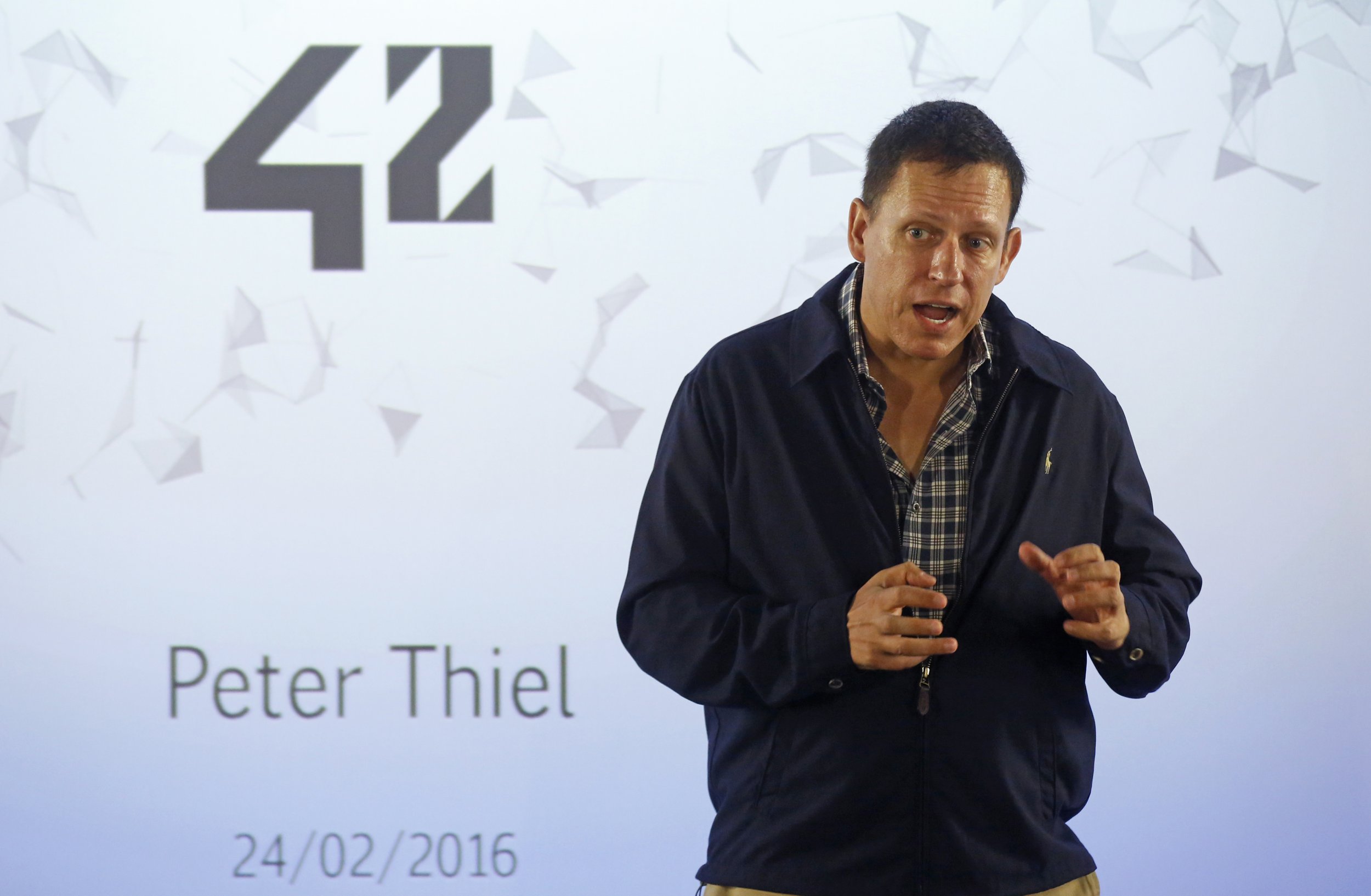 Apple CEO Tim Cook has been walking a political tightrope the past two days. After pulling the company's support from the upcoming Republican convention because of Apple's disdain for presumptive nominee Donald Trump, Cook invited Speaker of the House Paul Ryan to Silicon Valley for a private fundraiser held for him and his fellow House Republicans, according to Politico.
Most Silicon Valley giants have walked a fine political line, like Cook, striving for the appearance of bipartisanship. Facebook, like Apple, withdrew its support from the Republican convention, but its super PAC, and its founder, Mark Zuckerberg, have donated slightly more money to the Republicans than the Democrats in 2016, according to data from the Center for Responsive Politics (CRP). Google also donated more to the Republicans than the Democrats this year.
This doesn't mean Silicon Valley and its very liberal workforce are suddenly supporting the Republican Party and Trump in this election. While support for the GOP from some Silicon Valley giants has been strong, support for Trump has been anemic. The tech sector donated a measly $22,000 to Trump, according to Crowdpac, a nonpartisan political data startup. Presumptive Democratic nominee Hillary Clinton raised $2.7 million in donations from tech, and her inner-party rival Bernie Sanders topped both parties with $6 million.
Trump support from tech super PACs has also been nonexistent. According to CRP, Trump received no donations from a tech company super PAC above $1,000. (CRP does not show data below $1,000.)
The only Silicon Valley ally Trump and the Republican Party scored in this year's election has been Peter Thiel. Thiel, who has been in the news lately for secretly backing lawsuits against Gawker, is one of the most powerful venture capitalists in the industry and arguably the most famous libertarian in Silicon Valley. Despite gambling on Carly Fiorina in her run for president in 2015 with a $2 million donation, Thiel will be attending the convention as a Trump delegate.
No other member of the Silicon Valley elite has formally endorsed Trump. Intel CEO Brian Krzanich planned to host a fundraiser dinner for Trump at his house in California; the event was canceled after it was leaked and Krzanich tweeted that he does "not intend to endorse any presidential candidate."
Other powerful venture capitalists who support the GOP announced they will not vote for Trump. When asked why he supports Clinton over Trump last week, Marc Andreessen, who sits with Thiel on Facebook's board of directors, retorted, "Is that a serious question?" Keith Rabois, Thiel's Stanford buddy and another influential venture capitalist, donated $50,000 in March to the Never Trump PAC.
Y Combinator founder and young Republican Sam Altman, 31, publicly said he will vote for Democratic nominee Hillary Clinton instead. Altman compared Trump to Adolf Hitler on his personal blog on Monday. "Hitler taught us about the Big Lie—the lie so big, and so often repeated, that people end up believing it," Altman wrote.
There are some big Republican donors in tech who may come around to Trump. Oracle CEO Larry Ellison, who donated $4 million to the Marco Rubio–supporting Conservative Solutions PAC in the past year, has not commented on supporting Trump after Rubio dropped out of the race.
Other high-profile Republican donors staying mum about Trump include libertarian angel investor Scott Bannister, who donated $2 million to Rand Paul, and venture capitalist Thomas Stephenson, a former ambassador under George W. Bush who donated $1 million to Jeb Bush.
There are pockets of Trump supporters in tech giving a couple of hundred dollars or so to the candidate. San Jose–based entrepreneur Scott Slinker is one of them. "I know Trump's supporters are here," Slinker told The New York Times. "They're just not vocal. They don't want to be stereotyped and pigeonholed and labeled."