Will Ted Cruz's Snub Overshadow Mike Pence's Moment at the RNC?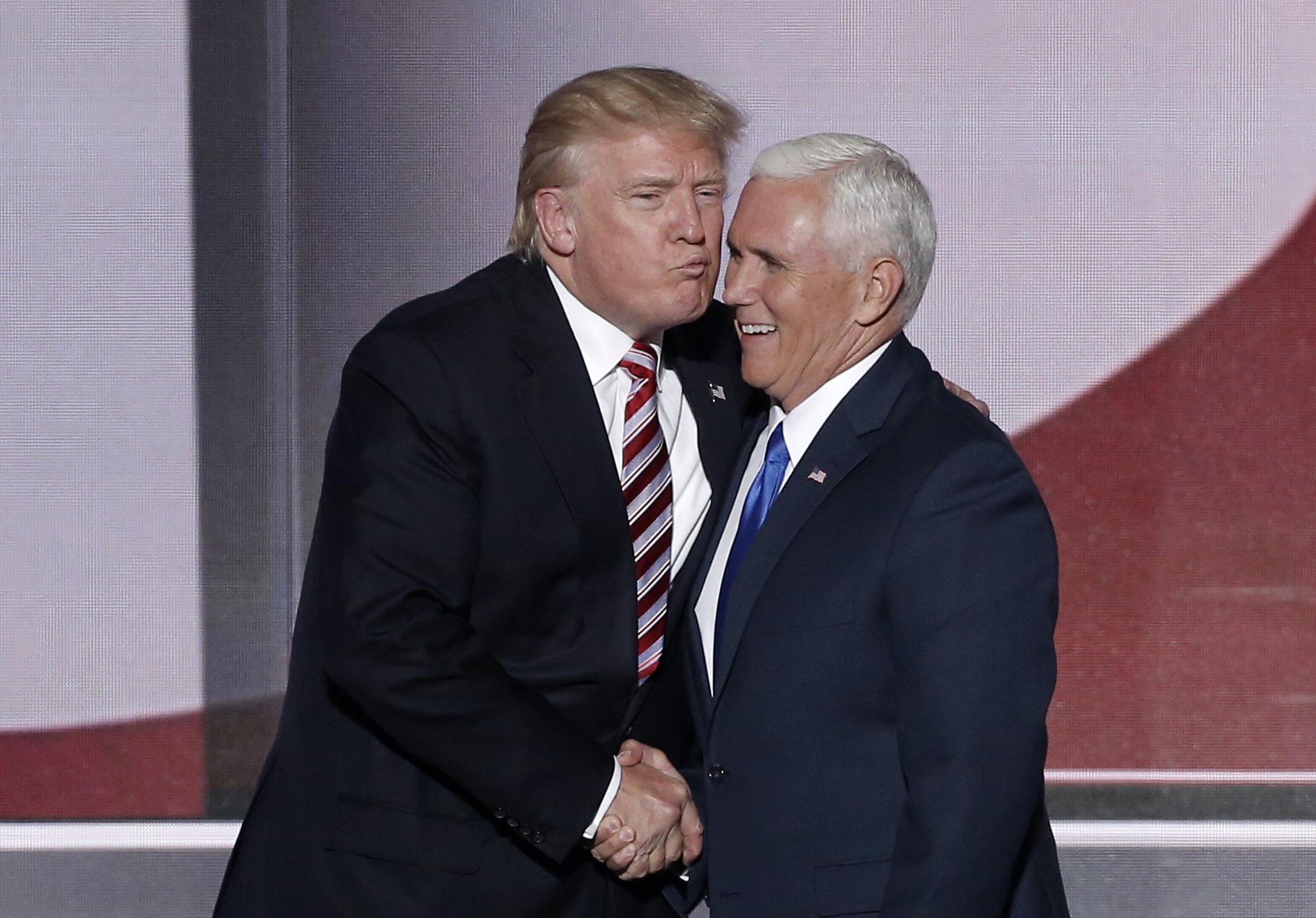 As he formally accepted the vice presidential nomination on Wednesday, Mike Pence jokingly told the crowd at the Republican National Convention that Donald Trump chose him for the role because he "was just looking for some balance on the ticket."
The Indiana governor's speech covered the fundamentals of an acceptance address, including his introduction, praise for Trump and critiques of his opponent, presumptive Democratic nominee Hillary Clinton.
But Pence often struck a lighthearted tone in his first major address as a national figure, which seemed to be well received. "For those of you who don't know me, which is most of you," he said to laughter from the crowd, "I grew up on the front row of the American Dream. My grandfather immigrated to this country."
A first-term governor who previously served six terms in Congress, Pence said he never expected to stand onstage as the nominee for vice president. Instead, he had planned to gather with other delegates from his home state.
But after speculation intensified, Trump last week chose Pence as his running mate. He unconventionally announced his decision first on Twitter Friday morning, then held a news conference to officially share his decision.
On Wednesday, Trump briefly appeared at the end of Pence's speech. He walked onstage and motioned to give his running mate an air kiss. It was the candidate's third time appearing before the crowd this week—an unusual move, as nominees typically wait until the last day of the convention to address the delegates.
Trump's appearance—and his running mate's speech—came after Texas Senator Ted Cruz shocked and angered many in the crowd by not endorsing the GOP nominee. Instead, Cruz urged the delegates to "vote your conscience" and encouraged them to support candidates "up and down the ticket" who will make their beliefs a reality and preserve the U.S. Constitution.
The crowd promptly booed.