Will Texas Become a Swing State? Democrat Midterm Gains and Growing Cities May Make It One by 2020
Although Texas has long been seen as a solidly red GOP stronghold, growing cities and the strong showing by Democrats in the recent midterm elections have led analysts to speculate that it could become a swing state by the next presidential election.
As the nation's second largest state by population, Texas holds significant political clout when it comes to national politics. When it comes to deciding the presidency, the state's electoral votes have gone to Republican candidates in every election since 1980. Now, with 38 electoral college votes on the line, Texas transforming into a swing state could have a significant impact on future presidential elections.
"Texas is a state that Democrats have been eyeing for some time now, because at the presidential level, it just keeps moving toward Democrats," Ethan Roeder, who ran data analytics for former President Obama's presidential campaigns and who now works for the Democratic outside group Forward Majority, told The Hill .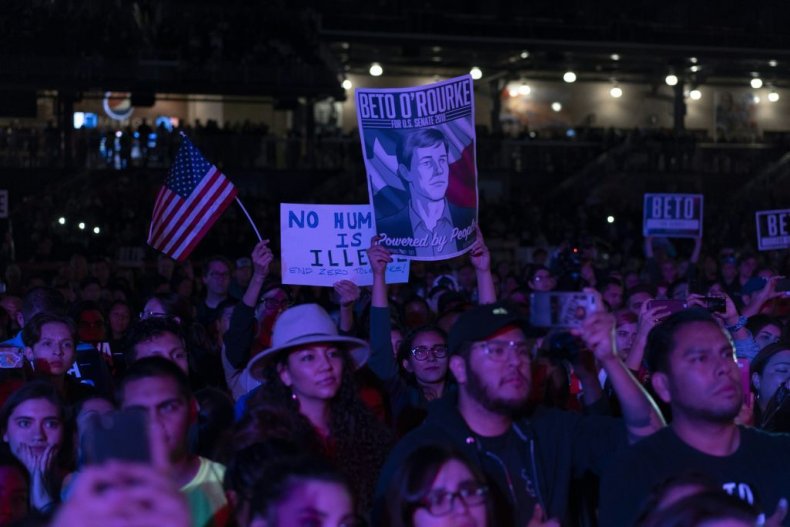 Even Republicans have noticed that things are changing.
"We have a lot of new voters who have held up their hands. There's thousands of new voters moving to Texas every week," Chris Homan, a veteran Texas Republican strategist, told Washington, D.C., publication.
Democrats won dozens of seats from Republicans in the Texas statehouse, largely spurred by voters in cities like Houston and Dallas. While progressive Democratic Senate candidate Beto O'Rourke failed to unseat incumbent GOP Senator Ted Cruz, many were impressed at just how close the race became.
"He was able to raise an enormous amount of money, and that alone separates him from the crowd," Matt Mackowiak, a Republican strategist based in Texas, told The Hill last week. "People in Texas were mesmerized and moved by him."
"The fact that he lost by 3 percent [actually 2.5 percent] is impressive," he added.
As the state continues to undergo an economic boom, more Americans are moving to the state. Cities have been increasing in size and shifting demographically, and more likely to support Democratic policies.
"Urban Texas is home to a vast majority of the state's population, so this is where future elections will be fought," Brandon Rottinghaus, a political scientist at the University of Houston, said. "Republicans are losing that war to date. If Republicans can't keep Democratic numbers below 60 percent in urban Texas, winning elections is going to be much more difficult going forward."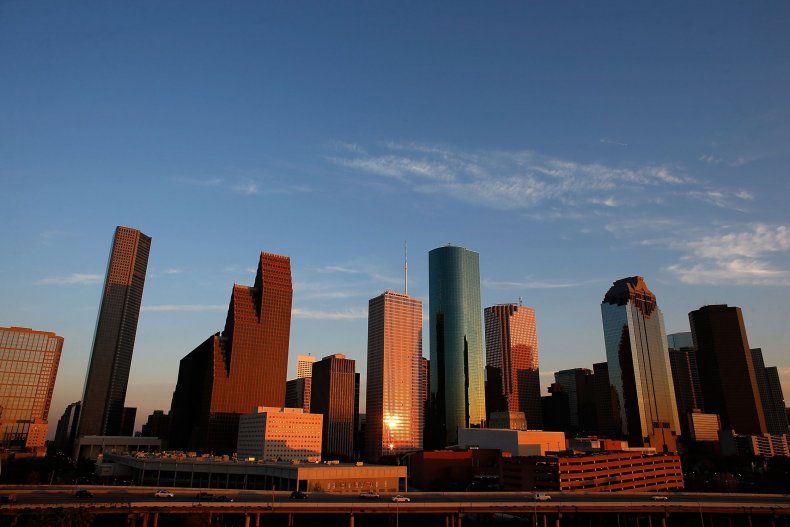 Even before the midterms, Republicans were voicing concern about maintaining their grip on the Lone Star State.
"It's a numbers game, and so when you look at Dallas, you look at Austin, you look at Houston, San Antonio, El Paso, Corpus Christi—the only major urban population center that's run by Republicans is Fort Worth," Republican strategist and former Florida Representative Allen West pointed out in an interview with Hill.TV in September.
According to Homan, what Republicans do "in the next two years is going to define how Texas looks for the following 10 years," suggesting that the presidency could be on the line.