Will Texas Flip Blue? Biden Leads Trump by 3 Percentage Points in Latest Poll
A new poll published Sunday shows Democratic presidential nominee Joe Biden leading incumbent Republican president Donald Trump in traditionally conservative Texas, which hasn't backed a Democrat in a presidential election since 1976.
The survey conducted by The Dallas Morning News and University of Texas at Tyler shows Biden backed by 48 percent of the Southwestern state's likely voters while just 45 percent support Trump—a margin of 3 percentage points in favor of the Democrat. Although Biden's lead is still within the polls margin of error, it's a noticeable improvement for the former vice president from when the same survey was carried out in September. The Democrat previously trailed the president by 2 percentage points.
"Texas remains a tossup because of the public's attitudes toward President Trump," political scientist Mark Owens, who directed the poll, told the News. Owens pointed out that while just 32 percent of Texans said in September that they had "no confidence" in Trump's ability to keep the country safe from the COVID-19 pandemic, 44 percent now expressed "no confidence" in the October survey.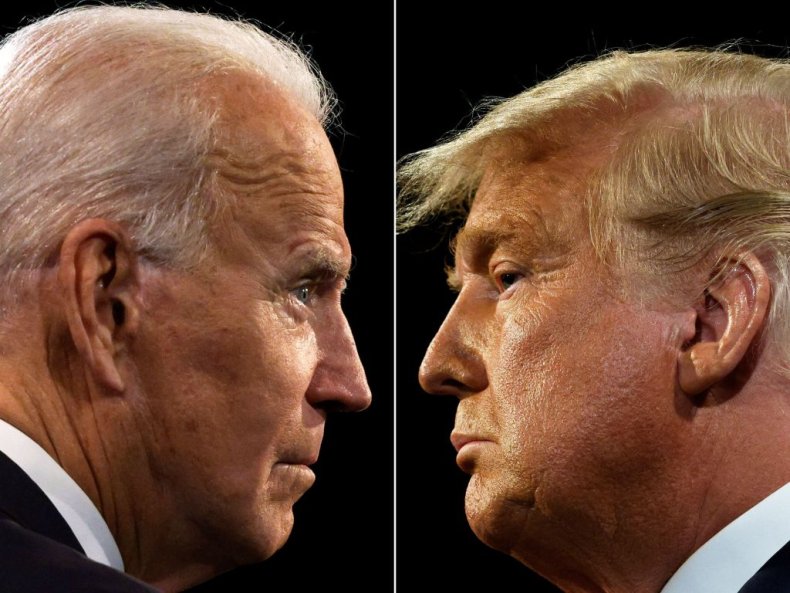 Polling released by Data for Progress last Monday also showed Biden leading Trump by a narrow margin in Texas—with 47 percent backing the Democrat and 46 percent supporting the Republican incumbent. But a poll carried out by Quinnipiac University, conducted from October 16 to 19, showed a tied race, with both candidates garnering support from 47 percent of likely voters.
With the second-largest population after California, Texas holds a total of 38 electoral votes and has historically been written off as solidly Republican. But changing demographics and growing urban centers have led many analysts to describe the state as "purple," and predicting that it could soon shift to favor Democrats.
Meanwhile, in what some see as a worrying sign for Republicans, early voting has skyrocketed in the southwestern state. As of Sunday, Texas has already surpassed 80 percent of 2016 voting totals with early voting, Cook Political Report editor Dave Wasserman reported. He noted that Hays County in Texas appears to be the first county in the U.S. to have surpassed its 2016 vote total. More than 7 million people have already voted in Texas.
Biden leads Trump by a significant margin in most recent national polls. The average compiled by FiveThirtyEight shows Biden ahead by just over 9 percentage points, with about 52 percent backing the Democratic nominee and 43 percent supporting the president. The RealClearPolitics average shows a similar lead of about 8 percentage points for Biden, or approximately 51 percent compared to nearly 43 percent for Trump.