Will There Be 'Creed 4'? How Third Film Sets Up Sequel and What Cast Think
After three movies, Michael B. Jordan's Adonis "Donnie" Creed finally has a legacy to call his own, and one that can stand proudly in the ring alongside that of his one-time mentor Rocky Balboa (Sylvester Stallone).
Creed III finds Donnie at the top of his game and choosing to go out on a high by retiring from boxing, but he's soon forced to face his past when his childhood friend Damian "Dame" Anderson (Jonathan Majors) is released from prison after 18 years behind bars.
Dame was once a boxing prodigy too, but one mistake ruined it all, and now he's out of prison and determined to take everything he feels he's owed. Donnie soon realizes that in order to face his past he must get back into the ring and go up against Dame one-on-one.
While Donnie has his battles to fight in Creed III, the film also dedicates time to set up a potential fourth film in the franchise. Here's everything you need to know.
Will There Be a 'Creed 4'? How the Third Film Sets Up a Sequel and What the Cast Think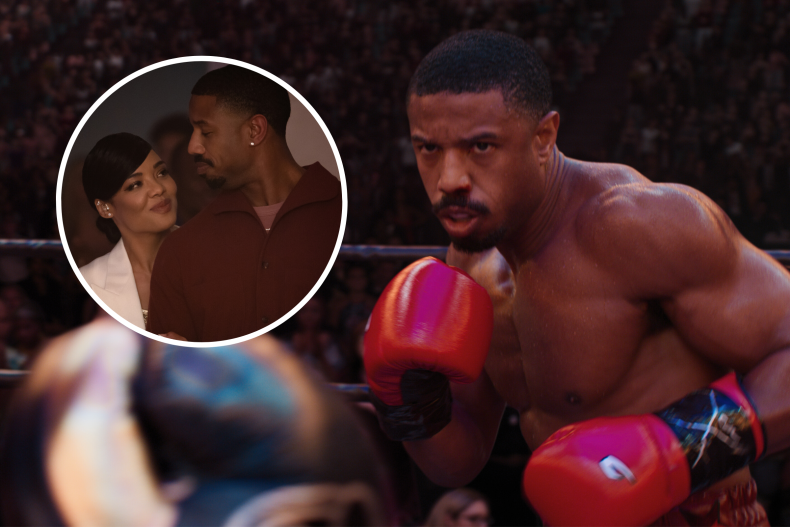 Creed III puts the focus firmly on Donnie and his family life with wife Bianca Taylor (Tessa Thompson) and their deaf daughter Amara (Mila Davis-Kent).
Amara, in particular, appears to be key to the future of the franchise because the character is shown to already be very keen to follow in her father's footsteps, and she proves to have talent with boxing as well.
The film ends after Donnie's fight with Dame, and in the closing moments Amara steps into the ring to see what it is like in there herself. Donnie joins his daughter and they enjoy some playful fake sparring together before they head home.
While Donnie is still in his prime, setting the stage for Amara to take over the Creed family legacy seems reasonable as it will ensure the franchise's future should Jordan wish to take a step back from the lead role.
Amara also would likely have a compelling story to tell, as she is deaf that would come with its own challenges in the sport when she is older, and it might be an interesting way to approach the story.
Jordan, who directed Creed III as well as starred in it, has shared his desire to continue the franchise, and he has already confirmed a fourth movie is in the works.
In an interview with IGN, the Black Panther star said he will "for sure" make a Creed IV, and added: "I just want to expand the Creed-verse within reason, but definitely expect other things around Creed for sure."
Thompson, in an interview with Zavvi, said that fans should "definitely expect other things around Creed" and added that she also had ideas for her character.
She said: "In regards to Bianca, I'm curious to see what happens. I think for her, contending with building a business and being a businesswoman, I'd love to look at the recording industry, delve further into that world, the complications and challenges there. But I think it's limitless and I'm curious to see where it continues."
In 2021, the actor also shared with Insider how Creed III was about celebrating his character on his own merit without Stallone's Rocky, who is absent from the film, but is mentioned once in passing.
Jordan told the publication: "I think that Sly let it be known that he wasn't coming back for this one but I think, you know, his essence and his spirit... there's always going to be a little bit of Rocky within Adonis.
"But this is a Creed franchise, and we really want to build this story and this world around [Adonis Creed] moving forward."
With that in mind, it certainly seems reasonable to believe that a fourth film might continue to focus on Donnie and venture into Amara's story, or at least into her relationship with her father as he continues to cement his boxing legacy.