Will There Be a Latex Glove Shortage? World's Largest Supplier Closes Factories After COVID Outbreak
The world's largest supplier of latex gloves announced on Tuesday that at least 16 locations will be shut down following a coronavirus outbreak, which could raise questions about a possible shortage of the gloves.
Malaysia's Top Glove Corp. said in a statement, "We are working closely with the relevant authorities with regard to our manufacturing facilities in Meru, Klang, as well as to conduct the screening of our workforce in our factories there. We have temporarily stopped production in 16 of our facilities in Meru, Klang, beginning 17 November 2020 to date."
Twelve other facilities will be operating "at much reduced capacities," the company said.
The statement also noted that the closing of facilities means an increased likeliness of delivery delays.
"As such, we expect delays in some deliveries by about 2 to 4 weeks, as well as a longer lead time for orders, and estimate a possible 3% impact on projected annual sales for financial year 2021," Top Glove wrote. "To minimise the impact on our customers, we are allocating sales orders to unaffected factories and rescheduling deliveries where possible."
Malaysia's director-general of health, Noor Hisham Abdullah, told Reuters that "all those who tested positive have been hospitalized and their close contacts have been quarantined to avoid infecting other workers."
Top Glove's decision comes after the Malaysian government on Monday ordered 28 Top Glove factories in the town of Klang's area to shut down after 2,453 factory workers tested positive for the coronavirus. The government did not provide a timetable for when Top Glove must close its facilities, and the order allows workers to be screened and quarantined if exposed to the virus.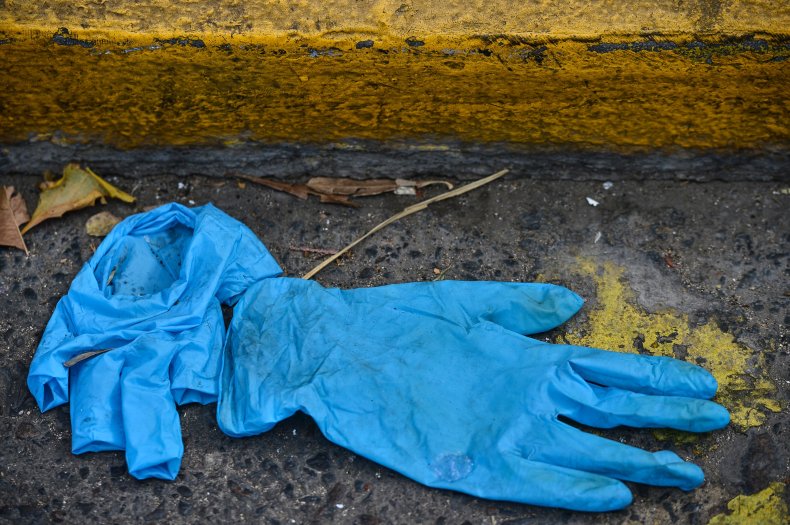 Top Glove operates 41 factories across Malaysia, so the shutdown of 28 accounts for roughly 68 percent of the company's factories. According to the press release issued Tuesday, Top Glove produces about 90 billion latex gloves a year, which accounts for roughly 25 percent of the global supply, and exports to 195 different countries.
On Tuesday, Malaysia's Health Ministry reported 1,511 new coronavirus cases in the Klang area but did not provide data on how many of the cases were factory workers. Across Malaysia, at least 2,188 new cases were reported on Tuesday, bringing the nationwide case count to at least 58,847, according to data from the health ministry.
Amid the pandemic, Top Glove has seen record high profits this year, but also several allegations about forced labor practices.
In July, U.S. Customs and Border Protection banned the importing of gloves from two of Top Glove's subsidiaries, amid concerns about forced labor. In October, the company said it had increased remediation payments to employees for recruitment fees, according to the Los Angeles Times.
Newsweek reached out to Top Glove for comment but did not receive a response in time for publication.