Will There Be A 'Mindhunter' Season 3? Everything We Know About The Netflix Serial Killer Show's Future
Mindhunter Season 2 was only just released, but it captivated audiences enough to leave fans wondering exactly when, or if, a third season will be released. The show's second season currently has a 100 percent critic score on Rotten Tomatoes — and a close 95 percent from viewers. So will it be enough to trigger planning for a third season?
The show focuses on defining a serial killer, and though entirely filmed with actors, portrays real-life villains like Ed Kemper, Charles Manson and other familiar, serial killers. They're all interviewed by a team of FBI agents, who aim to define the type of person who kills for sport, not for self-defense.
Mindhunter does not have a Season 3 planned, but that doesn't mean it won't happen. The first season of the dramatized true-crime series was released in 2017, and the second season — which was released on August 16, 2019 — wasn't announced until three months before its premiere, according to Cosmopolitan.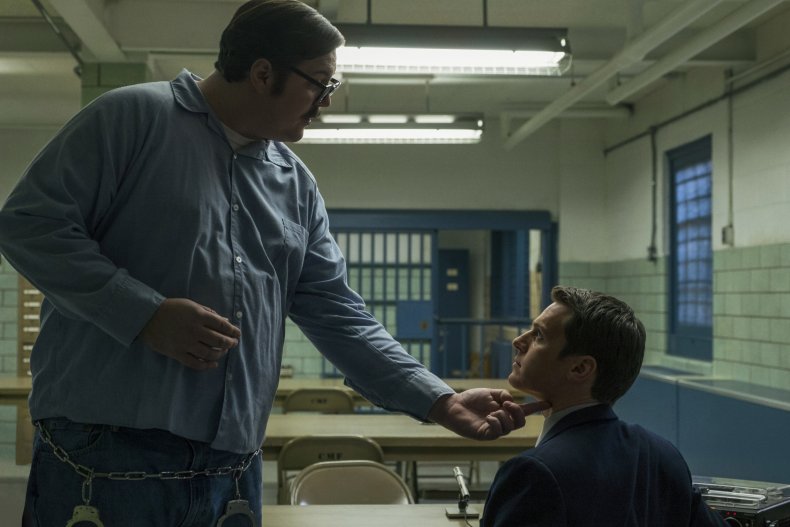 So what does that mean for the show's future? With whopping success, it's likely a third season will air, if Netflix takes a cue from its other successes like Stranger Things. It's also likely the third season will be well underway, if not finished filming, by the time another season is formally announced.
Actors from Mindhunter expect to be a part of future seasons, though they haven't been disclosed. Holt McCallany, Bill Tench in the show, explained why he's prepared for future seasons. "He [Executive Producer David Fincher] said 'Listen, are you ready to do this for five seasons? Because even if I f*** it up, it's gonna go five seasons, and I don't intend to f*** it up'," he told The Hollywood Reporter in August. "So I'd like to think that we will continue, for as long as David is intrigued by telling this particular story."
There's also another clue into how the show's process may work. Damon Herriman, who played Charles Manson in Season 2 of Mindhunter, said he auditioned for the part over a series of auditions in both 2017 and 2018, in an interview with Entertainment Weekly. That seems to imply the second season had a plot and set character list long before it was announced or aired. It could have even slightly overlapped with the first season, which aired in October 2017.