Will There Be More Direct Payments in January? What Pushing Build Back Better to 2022 Means
Chances are slim that Democrats can pass the Build Back Better Act before the end of the year, which means families are unlikely to receive another advanced child tax credit in mid-January.
Under the American Rescue Plan, a $1.9 trillion relief package that passed last March, eligible families received monthly payments from July to December as an advance on their child tax credit. Democrats have sought to continue those payments through 2022 by passing Build Back Better by December 28, but a Thursday ruling by the Senate parliamentarian and opposition from Democratic Senator Joe Manchin make passage of the bill unlikely.
If Democrats don't pass the package by December 28, that doesn't mean there won't be any direct payments in 2022. It just means they're unlikely to be sent out by January 15, according to the IRS.
Democrats haven't officially taken the Build Back Better Act off the table for passage in 2021, but time is running out, and some caucus members have already prepared for the bill to go into 2022.
Senator Chris Van Hollen told Bloomberg that Democrats have to get it passed in the "first couple of months" of 2022, and Senator Mark Kelly said it shouldn't be passed before Christmas because it won't be ready.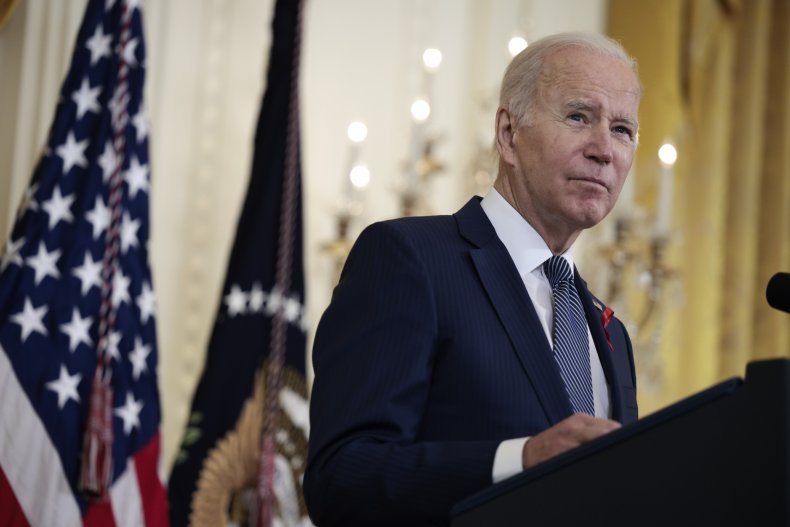 The Build Back Better Act would continue to send monthly payments through 2022 and take the American Rescue Plan one step further. Instead of taxpayers receiving only half their allotted credit in monthly payments, the Build Back Better Act would allow them to receive their full credit in monthly payments.
The legislation would also make eligible those dependents who were previously ineligible because of their immigration status. Under the American Rescue Plan, parents who are undocumented could receive the payment if their eligible dependent had a Social Security number. Build Back Better does not require the child to have a Social Security number.
Last week, National Economic Council Director Brian Deese said the child tax credit is one of the reasons the White House was so focused on getting Build Back Better passed before the end of the year. He credited the expanded credit for giving parents "breathing room" during the pandemic and for lifting people out of poverty.
President Joe Biden said Thursday that he's still "determined" to bring the bill to the Senate floor for a vote "as early as possible" but indicated that may not happen this year. Manchin won't sign on to the bill with its current price tag, and without him, Democrats won't have enough votes to pass the package without Republican support.
Biden and Manchin will continue to have discussions about the package, according to the president, who said it takes time to finalize agreements, prepare changes to the legislation and go through all the procedural steps before a Senate vote can take place.
The president issued the statement shortly after the Senate parliamentarian's ruling but made no specific mention of it.
On Thursday, the parliamentarian ruled that a section of the bill granting legal status to millions of undocumented immigrants had to be left out of the legislation. This means Democrats will have to rework the bill to remove the segment, which could draw progressives' ire.
Senator Sherrod Brown, an Ohio Democrat, told Bloomberg the delay in passing the legislation "matters" because it means people may not receive another payment by January 15. Still, he maintained that "it's going to all happen."
Newsweek reached out to the Treasury Department for comment but did not receive a response in time for publication.