Will There Be a Recount in Georgia Runoffs? What Needs to Happen
All eyes have been on Georgia and its two Senate runoff elections since November 3, but the final outcome of the races could be even further delayed by a recount.
There are no automatic recounts in Georgia under state law, but a candidate can request a recount if the race's margin of victory is less than or equal to half a percentage point.
That was the scenario in the state's contest between President Donald Trump and Joe Biden. After results showed Biden beating Trump by 12,670 votes, or 0.25 percent, the president's team requested a recount of the more than 5 million votes cast. The recount yet again affirmed Biden's win, though Trump gained about 1,300 votes in the process.
As of 11 a.m. Wednesday, Democrat Jon Ossoff was leading Senator David Perdue by roughly 17,000 votes. That represents a 0.4 percent margin, which, if held, could prompt a recount in the Peach State.
Democrat Raphael Warnock, who was declared the winner of Georgia's special election runoff by the Associated Press, was leading Republican Senator Kelly Loeffler by more than 54,000 votes—or 1.2 percent—as of Wednesday morning.
While a candidate can call for a recount if the margin of victory is 0.5 percent or less, the process doesn't begin immediately. Under state law, Georgia has to certify the results of the election before a recount can take place. Secretary of State Brad Raffensperger has until January 22 to certify.
In Georgia, election officials can also request a recount if they think there is a potential error or discrepancy in the vote tally. Candidates can petition the secretary of state if they have a similar concern.
Georgia quickly became the center of the political universe after the November 3 general election. The state's unprecedented twin runoffs will determine which party has majority control of the U.S. Senate.
Republicans need at least one incumbent senator to win reelection in order to have a one-seat majority. If Ossoff is declared the winner, he and Warnock would bring party control of the Senate to a 50-50 split. Vice President-elect Kamala Harris would then be responsible for casting any tie-breaking votes.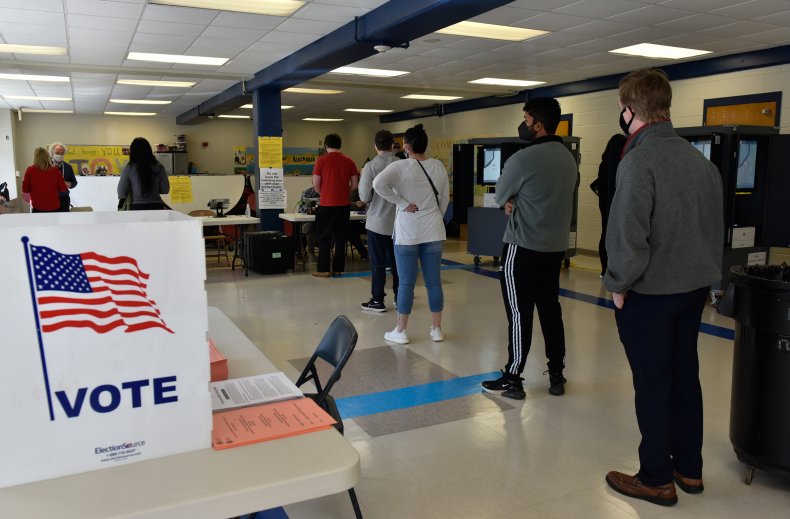 Warnock, who declared victory early Wednesday morning, is the first Black Democrat to win a Senate seat in the South since Reconstruction.
"The 82-year-old hands that used to pick somebody else's cotton went to the polls and picked her youngest son to be a United States senator," Warnock said in a livestreamed speech. "The improbable journey that led me to this place in this historic moment in America could only happen here."
Loeffler told supporters that "every legal vote will be counted and I'm not going to stop working. So I'm asking for every single Georgian, every single American: Stay in the fight with us. We are going to keep fighting for you."
In a video on Wednesday morning, Ossoff also declared victory, though major media outlets have yet to call the race.
"It is with humility that I thank the people of Georgia for electing me to serve you in the United States Senate," Ossoff said. "Whether you were for me or against me, I'll be for you in the U.S. Senate. I will serve all the people of the state."
In a statement released Wednesday morning, Perdue's campaign said it will "mobilize every available resource and exhaust every legal recourse to ensure all legally cast ballots are properly counted. We believe in the end, Senator Perdue will be victorious."
Gabriel Sterling, the voting systems implementation manager for the Georgia secretary of state's office, said at a press conference Wednesday that Ossoff will likely have a margin outside of the recount threshold. He also said there was "no evidence" of any widespread election fraud or irregularities.
Sterling added, "If Ossoff avoids that recount, so does Reverend Warnock," as he is currently leading Loeffler by an even greater margin.
This story has been updated to include a remark from Gabriel Sterling, Georgia's voting implementation manager, about the likelihood of a recount in the race between Jon Ossoff and David Perdue.