Will There Be a Second Coronavirus Relief Check? What We Know So Far
Millions of Americans, many who'd been furloughed or laid off from their jobs, received stimulus payments that were designed to help ease the financial burden caused by the COVID-19 pandemic. Now many of those same Americans are wondering if Congress plans to craft another stimulus relief bill until they are able to get back to work.
The answer is not any time soon.
Last month, President Donald Trump signed the $2.2 trillion Coronavirus Aid Relief and Economic Security (CARES) Act that funded the initial wave of relief checks, and on April 24, Trump signed the $484 billion bill to aid small businesses.
Trump said during a news conference on April 7 that the second round of direct payments to Americans could happen.
"It is absolutely under serious consideration," Trump said.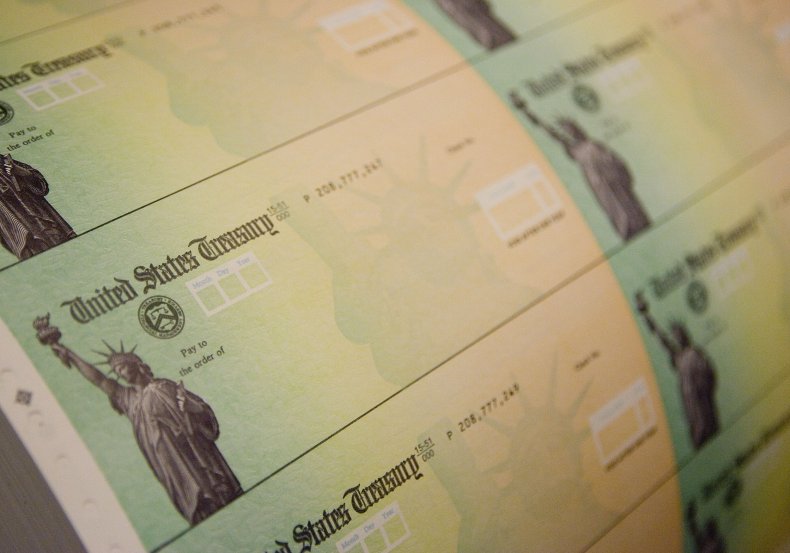 Recently, a group of 62 Congressional leaders, including former presidential candidates Kamala Harris and Bernie Sanders, signed a letter urging Congress to consider monthly payments.
Several proposals from Democrats and others would offer Americans another round of cash payments.
However, GOP members have said they are reluctant to spend more because of the national debt and until they study closer how the aid they've given so far has impacted people.
Senate Majority Leader Mitch McConnell, too, has said that in order for anything else to pass, he will demand specific liability protections be extended to companies as they reopen.
Congressional Democrats, however, are also working toward creating new legislation that could include a plethora of additional incentives, such as payments to health care workers, truck drivers, and grocery store clerks.
The incentives, known as the Heroes Fund—written by Rep. Bill Huizenga (R-Mich.)—would authorize payments of up to $25,000 for essential workers such as truck drivers, grocery store clerks, and health care workers, who've all been on the front lines during the COVID-19 pandemic.
The payments would not be a lump sum but would fund raises the equivalent of an additional $13 per hour from the start of the public health emergency until Dec. 31, 2020.
"Not to do something, in my view, is morally wrong. It's medically disastrous," House Speaker Nancy Pelosi told reporters during an April 24 press conference.
As states begin easing social distancing and reopening businesses, Democrats are considering a number of incentives to states, as well as funding for food stamps, infrastructure, and more aid for small businesses.
The sticking point between Democrats and Republicans has been the inclusion of state aid and local aid, a provision Pelosi said had to be included.
Democrats also hope to include $1.8 billion for voter-by mail, a program that Republicans fear would result in fraud during the coming November election, if implemented.
Meanwhile, undocumented immigrants and their families who are in the U.S. on work authorization or a Temporary Protective Status, who are considered essential workers during the COVID-19 pandemic could receive work authorization extensions impacting more than 300,000 undocumented immigrants.
"They risk their families' health to keep us safe," Senate Minority Leader Chuck Schumer (D-N.Y.) told reporters on a conference call Tuesday. "Now is the time more than ever that we need to stand with them and protect them during these awful times."
Senate Majority Leader Mitch McConnell said earlier this month that meetings between Senate Democrats and Republicans could be scheduled for early May, although that is tentative.