President Donald Trump's top economic advisers see a fourth relief package on the horizon, but that doesn't mean Americans will see another round of checks.
Kevin Hassett, a senior adviser who said in May that Congress may be able to avoid another package, said this past Friday there would "definitely" be another one, while Larry Kudlow, director of the National Economic Council, said he believed negotiations would resume after the July 4 congressional recess. The White House may be focusing on a different kind of relief package from what was seen in the Coronavirus Aid, Relief and Economic Security (CARES) Act, according to the advisers, who are pushing a focus on boosting the economy through help to businesses, not payments to individuals.
Citing the most recent jobs report from the Bureau of Labor Statistics, Hassett told Fox Business on Friday that it could change what economic relief measures the White House pursues. If the numbers going into July resemble those of May's, Hassett said, "I could imagine it would be a very different Phase Four bill than if we had a whole bunch of months like April."
The employment report showed an unexpected addition of 2.5 million jobs in May and an unemployment rate of 13.3 percent, down from April's 14.7 percent. At a time when economists expected a loss of 7.5 million jobs and unemployment to hit 19 percent, the president was the only person not surprised by the report, Hassett said.
"There definitely will be [another relief package], but one of the things the president has instructed the team to do is to watch the numbers carefully and...have a menu of options that's conditional on how the economy's doing," Hassett said.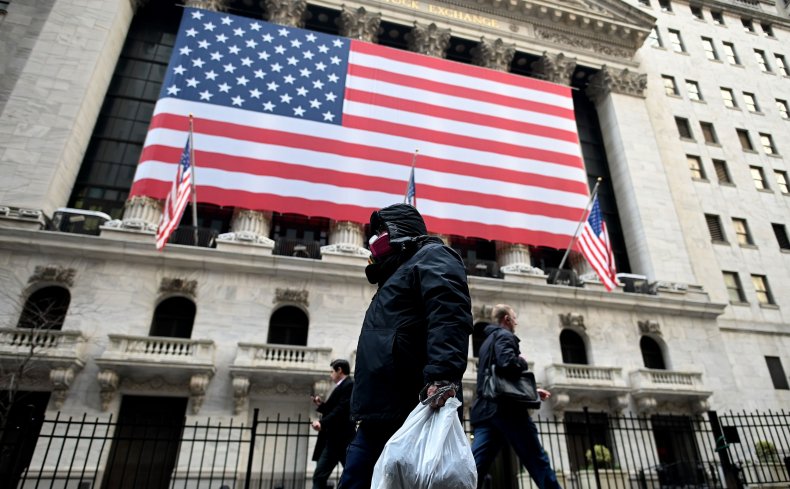 High-ranking Republicans and White House officials have advocated hitting the pause button on relief packages until they can evaluate the evolving situation and the impact the first pieces of legislation have had during the pandemic. In a Friday interview with Fox Business, Kudlow said negotiations "slowed down" because officials wanted to assess the numbers, and he called the recent job report a "very pleasant surprise."
During a separate interview with Fox Business, he said people underestimated the "positive impact of opening small businesses" and misunderstood the power behind the Paycheck Protection Program. As people who were laid off or furloughed return to their jobs, he advocates opening up the economy, taking advantage of government programs and letting "people go back to work."
The recent job report included a "misclassification error" note that could increase May's unemployment rate by 3 percentage points. It could also put April's jobless rate 5 points higher, Greg Ip, chief economics commentator for The Wall Street Journal, told PBS, meaning unemployment rose higher in April and fell more in May than previously thought.
"There's a lot of heartbreak still in the unemployment ranks, and we have more work to do, but let's be smart," Kudlow told Fox Business. "If we go into another discussion, let's think about long-term or medium- to long-term growth incentives."
Those measures could include a payroll tax holiday, capital gains tax cuts, tax deductions for certain industries hit hardest by the pandemic, restricting liability for businesses and possibly a bonus to go back to work, according to Kudlow and Hassett. In April, Hassett said White House officials were studying the need for a second round of payments for individuals "very carefully," and Treasury Secretary Steve Mnuchin said in May that the payments, commonly known as stimulus checks, were one of the measures being considered.
However, neither Kudlow nor Hassett mentioned the possibility of more checks during their weekend interviews. (They did not respond to a Newsweek request for comment before publication.) In May, White House trade adviser Peter Navarro flat out rejected a new round of checks, as offered in the House-passed Health and Economic Recovery Omnibus Emergency Solutions Act (HEROES) Act, during an interview with ABC News.
"What we have to do, George [Stephanopoulos], is basically go with the fiscal and monetary stimulus that we've been going through. We've got a lot coursing through the system now," Navarro said. "We may need more..... What I'm focused on with President Trump is a buy American, deregulate, innovate agenda."
Almost 20 million people are still out of work, and Senate Minority Leader Chuck Schumer told MSNBC this past Friday that he worried the jobs report would make Trump and Senate Republicans "complacent." Without aid to state and local governments, Schumer said, there will be "massive layoffs" among state and local workers.
Without Senate passage of the $3 trillion HEROES Act (and Trump's signature), there won't be a second round of checks, and expanded unemployment insurance will expire at the end of July.
Kudlow rejected Schumer's remark that Trump and Republicans are "sitting on our hands" and told Fox Business they were "taking stock of the economic situation." As for the expanded unemployment benefits, Kudlow said that measure "needs to be reformed."
Economic experts have previously told Newsweek that people could benefit from another round of payments. But since Congress is unlikely to pass another bill with a high price tag and the checks can be costly, they said they would first prioritize giving aid to state and local governments and expanding unemployment insurance.