Will There Be A Second Stimulus Check? Senator Indicates Relief Is Likely
A second round of stimulus checks could soon be on the way to millions of Americans whose finances have been severely impacted by the spread of the new coronavirus, according to Senate lawmakers.
Oklahoma Senator Jim Inhofe said Tuesday that Senate leaders held two hours of discussions during a Senate Republican luncheon in Washington D.C. last week, and much of the focus was on a new stimulus plan.
"It is going to happen; it's just not going to happen yet," Inhofe said according to WRBL-TV. "What you don't want to do is have a reward given to people who don't want to work."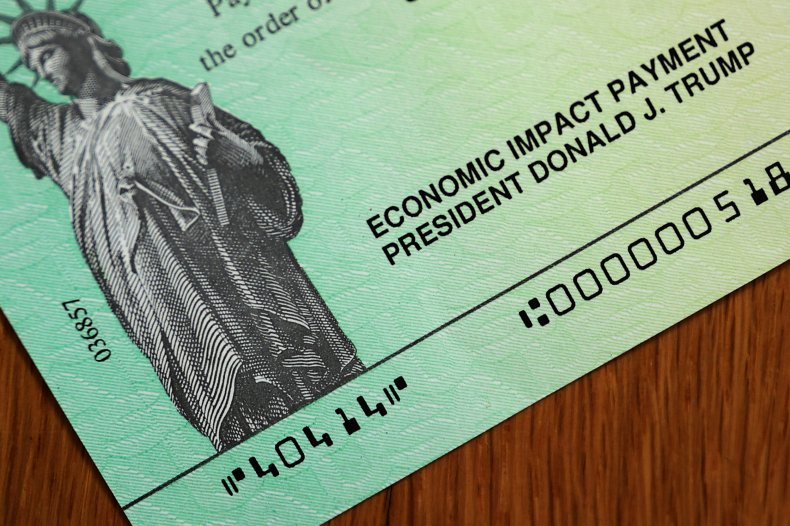 However, some Americans who received a stimulus check as a result of the passage of the Coronavirus Aid, Relief, and Economic Security Act (CARES) could be left out of the second round, according to a CNN report.
In an interview last week, President Donald Trump told Scripps that he would support a second round of stimulus checks to help those impacted by the COVID-19 pandemic.
The CARES Act provided payments of up to $1,200 for single tax filers who made less than $99,000 $136,000 for the head of household and $198,000 for married couples. Those with dependents could also get $500 per person added to their check and couples got a larger amount of $2,500. The checks are meant to stimulate the economy and encourage spending as most states implemented stay-at-home orders to combat the novel coronavirus.
Since the CARES ACT was enacted, Congress has debated the need for an additional stimulus package, with several different bills proposed to give those who qualify additional money. While Democrats have advocated a variety of different options, Senate Majority Leader Mitch McConnell said in a statement on Tuesday that the Democrats are practicing "political theater" and are not serious enough in their approach to fighting the new coronavirus outbreak.
"Partisan theater and politicized wish-lists are not what our country needs," McConnell said, referring to the passage of the HEROES Act by the House in May. That bill includes an additional round of $1,200 stimulus checks, which McConnell previously panned and said he will not bring to the Senate floor.
McConnell, who said last month that if another stimulus bill is passed it would happen this summer, added that further legislative action and recovery efforts by the Senate needed to address jobs, health care, and kids.
"To step back towards normalcy, our country will need K-12 and college students to resume their schooling," he said. "We'll need to re-energize hiring to get workers their jobs back. And we'll need continued progress in the healthcare fight to get ready for the fall and winter and speed the search for a vaccine."
Treasury Secretary Steven Mnuchin said Monday the Treasury Department and is working with the Senate to take a careful and more methodical approach to any new legislation related to COVID-19 stimulus.
"We want to take our time and make sure we're thoughtful, so whatever we do, it'll be much more targeted," Mnuchin said according to WRBL.
Newsweek contacted Senate leaders and the Treasury Department for comment on the story but did not hear back before publication.