Will There Be A Second Stimulus Check This Year? Biden, Trump Pressure Congress as Hope Shrinks for Another Payment
President Donald Trump and President-elect Joe Biden have pushed legislators to get another relief package done and while there's still technically time for Americans to receive a second stimulus check before the end of the year, it would require legislators to compromise on months-long outstanding issues.
It's been eight months since Congress unanimously passed the Coronavirus Aid, Relief and Economic Security (CARES) Act and legislators on both sides of the aisle are calling for more relief. With the Senate back in session Monday afternoon, followed by the House of Representatives on Wednesday, legislators face a ticking clock to pass another package while they simultaneously work out 12 spending bills needed to avoid a government shutdown on December 11.
If Congress is able to pass a package that includes stimulus checks by December 21 when the Senate adjourns for the year, there's likely enough time for people to receive a payment by December 31.
In August, Treasury Secretary Steve Mnuchin told reporters that if a package passed on a Monday, he could "start printing" payments the following week. Issues that made for a slow rollout of checks the first time around were no longer a problem, according to Mnuchin, who added that 50 million payments could go out "really quickly."
Both Mnuchin, who was leading negotiations for the White House, and House Speaker Nancy Pelosi said the two sides reached an agreement on another round of direct payments. People have pushed Pelosi to pass a package based on what they've been able to agree on, but she's rejected the idea of doing relief in a piecemeal fashion and instead pushed for a comprehensive package.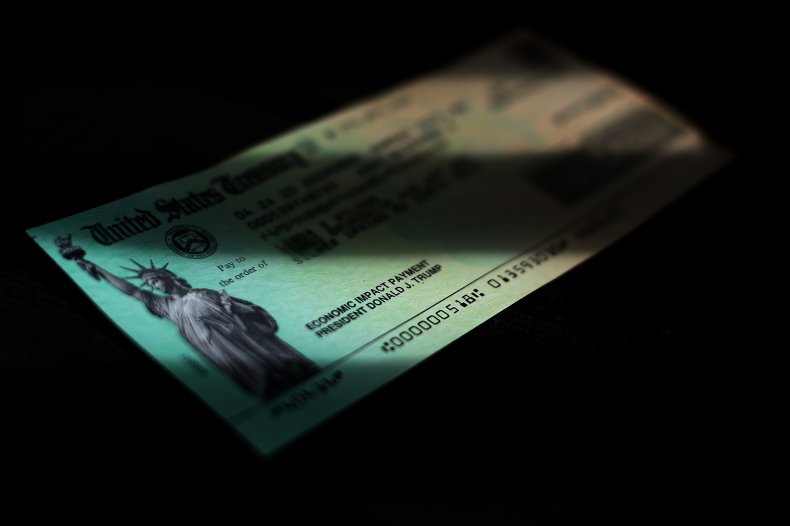 While Pelosi's stood firm on needing a package that sufficiently addresses the pandemic, many Republicans criticized some of the provisions for being unrelated to the health crisis. Some Democrats are also looking for Pelosi to move forward on certain issues and then deal with the rest at a later date.
Ahead of the election, Trump pushed for legislators to pass more relief, posting on Twitter that he was ready to sign a bill for another round of payments and that it's time to "go big." On November 14, he reiterated that Congress had to do a relief bill "now" and told them to "make it big and focused."
Biden also advocated for Congress to come together "right now" to pass a relief package. He promoted a package similar to the $3 trillion Health and Economic Recovery Omnibus Emergency Solutions (HEROES) Act, that the House passed in May but was declared dead on arrival in the Senate.
Republicans balked at the $3 trillion price tag of the package and although some could get behind a price tag closer to the $2 trillion mark, others are pushing a $500 billion package. At that price point, it's unlikely a package would include stimulus checks since they would account for about half the total package at about $290 billion. A $500 billion package is likely a non-starter because Republicans weren't able to get the votes needed to move it out of the Senate and it would be a tall order to get Democrats on board.
As Congress argues over a potential relief package, they face an even more pressing issue: federal funding. If Congress is unable to pass a spending bill before the temporary one expires on December 11, it'll force a government shutdown.
The House and the Senate have a lot on their plates for the next few weeks and the partisan divide isn't instilling confidence in people that more relief is on the way. Without additional funding help from the government, experts warned more businesses may close, thereby increasing the unemployment rate, and that more individuals could fall into poverty. But, both Democrats and Republicans are pushing for more aid and there's still time for another package to come to fruition.