Will There Be a Stimulus Check in March? Update on Timing, Who Will Be Eligible
With the Senate's likely passage of President Joe Biden's $1.9 trillion relief package, a third stimulus check could be headed Americans' way this month.
On Friday, the House of Representatives passed Biden's package, which includes $1,400 direct payments, and it's poised for passage in the Senate. Through a process known as reconciliation, Senate Democrats would only need 51 votes, which they have with the support of the two independents that caucus with them and Vice President Kamala Harris' tie-breaking vote.
It's unclear when a vote will take place, but Senator Chuck Schumer is confident that Biden will have the package on his desk before unemployment benefits expire on March 14. This gives the Treasury Department ample time to start sending payments out by the end of the month.
Despite Republicans' attempts to limit the payment amounts or the income threshold for eligibility, Democrats moved forward with a plan largely in line with the Coronavirus Aid, Recovery and Economic Security (CARES) Act. Those with incomes below $75,000 will receive a $1,400 payment and $2,800 payments will be sent to eligible joint filers with incomes below $150,000.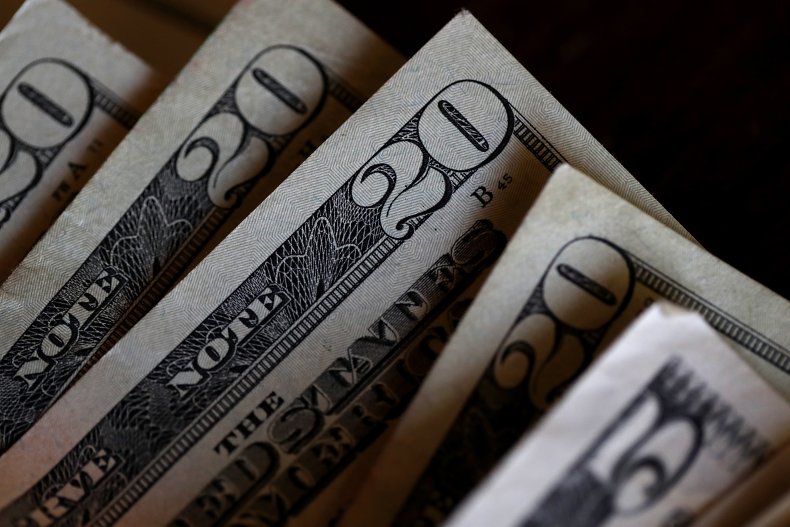 However, some families will see an increase in the amount they receive from the payment they saw after the CARES Act. Unlike the CARES Act, which limited dependents to children under 17 years old, all dependents, regardless of age would be eligible for a payment under Biden's plan. Payments for dependents would also increase from the $500 in the CARES Act to $1,400.
Eligibility is expected to be determined based on a person's most recent tax filing, whether that be from 2019 or 2020. Those who had lower incomes in 2020 than they did in 2019 could benefit from filing their taxes early, whereas those with increased income in 2020 may want to wait to capitalize on their direct payment.
Previous stimulus checks were found to be predominately used for necessities, such as buying groceries, and with millions of people still out of work, Biden's package would extend unemployment benefits, as well.
Expanded unemployment benefits are set to expire on March 14, and the passage of the package would extend them through August 29. It would also increase weekly payments from $300 to $400.
Pelosi applauded the package for being what America needs to appropriately respond to the pandemic and said she was prepared to send it to the Senate on Monday. "We're very excited about that," Pelosi said.