Will There Be A US Government Shutdown in November 2019?
The U.S. House of Representatives passed a continuing resolution Tuesday, allowing federal agencies to keep their funding and avert a government shutdown for four more weeks.
The bill still requires a vote in the Senate and a signature from President Donald Trump, but the measure is expected to be passed and signed by Thursday's midnight deadline because it does not add new restrictions on border wall funding.
It's the second such resolution in a row, as the Nov. 21 deadline represents the end of another short-term solution passed by Congress just weeks ago. Ahead of the bill, which passed 231 to 192, lawmakers disagreed about the additional funding for Trump's border wall amid the impeachment hearings that dominated headlines.
Majority Leader Steny H. Hoyer, a Democrat from Maryland, was relieved to see a shutdown averted, but wasn't exactly proud of the temporary fix.
"This is an admission of failure, it's a recognition of failure," Hoyer told the Washington Post, adding "The alternative is shutting down government on midnight of the 21st. That's not an acceptable alternative."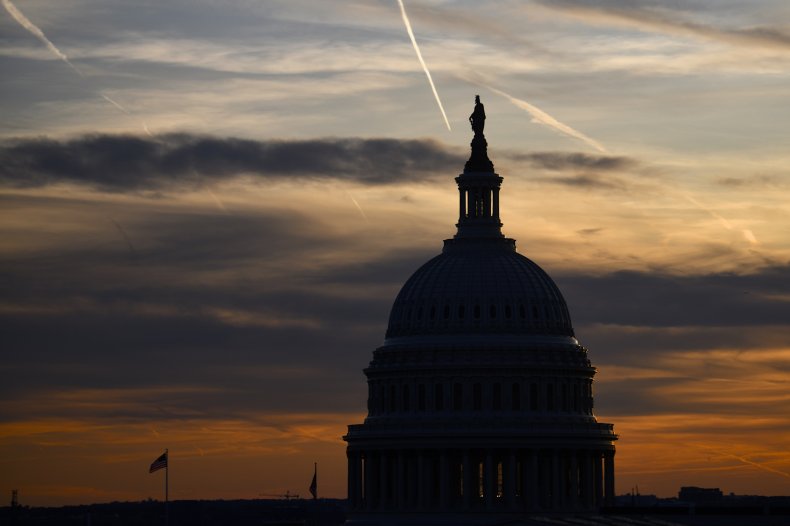 Rep. Nita Lowey, chair of the House Appropriations Committee, spearheaded Tuesday's effort, which includes billions of dollars for state highway programs, the Commerce Department and a modest pay bump for military members.
It also excludes any restrictions on border spending in order to appease the president and left out funding for historically black colleges and universities that made Speaker of the House Nancy Pelosi sour, the New York Times reported.
"Even with passage of this CR, American families, businesses, and communities need the certainty of full-year funding. Only by coming together in good faith can we settle subcommittee allocations and enact responsible, full-year spending bills that invest in critical priorities," Lowey said in a statement.
This time last year, the country's longest government shutdown saw about 800,000 people furloughed or working without pay, according to several reports, while Trump tried several times to secure border wall funding. In February, he declared a national emergency to finance it.
Now, the president wants about $5 billion in additional funding for the wall, according to U.S. Office of Management and Budget estimates. Citing an influx of migrants, Trump has asked a polarized Congress to fund more humanitarian assistance, border operations and mission support for his project.
With ongoing impeachment hearings adding fuel to the fire, it's not clear whether a compromise can be struck, several outlets reported. House Democrats have ignored the president's wishes for border funding in every budget they've passed this year.
Will There Be A US Government Shutdown in November 2019? | Politics