Will Top Companies Follow Elon Musk's Lead and Flee California for Unregulated States?
Elon Musk's decision to move his home and corporate headquarters out of California has many wondering if it is a harbinger of an exodus of major companies leaving the Golden State. Many companies, including Musk's Tesla, a maker of electric cars, cite high taxes, burdensome regulations and deteriorating quality of life as reasons for leaving.
Last Spring, during the first major wave of the COVID-19 pandemic, Musk got into a squabble about re-opening the Tesla production line in Fremont in the East Bay, where his company produces cars in a former GM plant. Alameda County officials ordered it closed as part of the effort to curb spread of the coronavirus. Musk reopened and dared officials to arrest him.
They didn't.
During the dustup with county authorities in May, Musk tweeted, "Frankly, this is the final straw. Tesla will now move its HQ and future programs to Texas/Nevada immediately. If we even retain Fremont manufacturing activity at all, it will be [dependent] on how Tesla is treated in the future. Tesla is the last carmaker left in CA."
Earlier this month, Hewlett Packard Enterprise, a company that traces its origin to David Packard and Bill Hewlett's garage workshop in Palo Alto, commonly recognized as the birthplace of "Silicon Valley," said it also planned to move its headquarters to Texas. In August, Palantir Technologies, a data analytics software company, said it would relocate to Denver from Palo Alto.
Despite the departure of some firms, California remains home to the many of the largest technology and internet companies in the world, including Google, Facebook, Apple, Cisco Systems, Qualcomm, PayPal, LinkedIn, Nvidia, eBay and Intel. Google and Facebook are expanding their operations in California.
DoorDash and Airbnb, which recently launched hot IPOs, are based in San Francisco.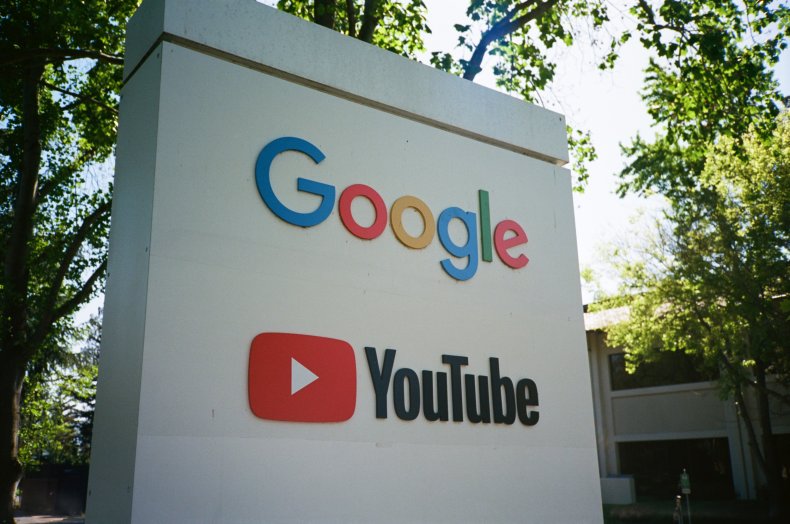 Other top companies based in California include Netflix, Walt Disney, Kaiser Permanente, Amgen, McKesson, Mattel, Safeway, Taco Bell, Chevron, Petco Holdings, Salesforce and Levi Strauss. If California were an independent country, its $2.9 trillion economy would be the fifth largest in the world.
In May, Governor Gavin Newson wasn't concerned about California losing Tesla.
"I'm not worried about Elon (Musk) leaving anytime soon," California Governor Gavin Newsom told CNBC in May after Tesla's CEO threatened to leave the state. "I've had a lot of conversations with him, and we're committed to the success and the innovation and the low-carbon, green growth economy that he's been promoting for decades and the state of California is accelerating in."
The move to Texas appears to have personal financial benefits for Musk, who is in line to receive stock options worth billions. Tesla's stock is up about 605% year-to-date.
In a research report, Joseph Vranich, head of Spectrum Location Solutions, a site selection company that helps companies find areas to accommodate future growth, said at least 13,000 companies left California between 2008 and 2016. By his estimate, the exodus cost the state $76.7 billion and about 275,000 jobs.
"Every time a company departs the state, or does a U-turn and abandons its plan to move to California, the state loses capital investment projects, future tax revenue and jobs," he wrote in a research report.
Vranich said companies that leave California have multiple reasons for moving elsewhere.
"Winning states have lower taxes, sensible regulations, reasonable energy costs and a better quality of life," he said.
The state has set a goal of zero emissions by 2045. Some critics say the state is over-taxed and over-regulated.
"California is too expensive, and its taxes and regulations are too high," the Hoover Institution, a public policy think tank at Stanford University, said in a research report.
The Tax Foundation ranks the state 48th worst in business climate and regulatory burden. California's cost of living is 50% higher than the national average.
When Erica Douglas moved her company, Whoosh Traffic, to Austin, Texas from San Diego a few years ago, she wrote:
"Dear California,
"I'm leaving you. I've struggled with a government that is notoriously business-unfriendly – with everything from high taxes on earning to badgering businesses to work more to comply with bureaucracy. I paid enough in California income tax in one year alone to hire another worker for my business. And you charge me $800 annually as a corporation fee, when most states charge just a few dollars."
Texas imposes a 0.75% franchise tax on business profits compared with California's 8.85% corporate tax. San Francisco imposes a 0.38% payroll tax and a 0.6% gross receipts tax. Texas doesn't have a state income tax. California's top rate is 13.3% and may increase to 16.3%. The hike may be applied retroactively.
California has proposed a 0.4% wealth tax that would involve financial assets, off-shore holdings, real estate, pensions, art and collectibles such as antiques. Proponents believe the measure will generate $7.5 billion in new revenue, but that assumes people subject to the levy don't leave the state, shuffle their holdings or trim their tax liability.
Many European nations abandoned the wealth tax after finding its complexity made it nearly unworkable, and found that it failed to raise expected revenue. In 1990, 12 European nations had a wealth tax. Today, only three continue to impose the levy. An estimated 42,000 people left France because of the wealth tax, France24, a state-owned television news network, reported.
The tax debate is ongoing in California and the nation: Who should pay and how much should they be taxed?
Americans with incomes greater than $200,000 a year earn about 45% of all pre-tax income. The top 0.4% of households, or about 700,000 people, have incomes above $1 million and earn about 13% of pretax income, the Brookings Institution, a Washington-based public policy think tank, said.
The Congressional Budget Office estimated that the top 1% of U.S. households in 2016 reported that their inflation-adjusted income before taxes rose nearly 300% between 1979 and 2016. The next 9% of high-earners saw income grow about 75% while the rest of the population saw pre-tax increase about 33% during those years.
However, those in higher income brackets pay more in taxes than middle-income wage earners. The top 20% earned 54% of all income and paid 69% of all federal taxes. The top 1% earned 16% of all income and paid 25% of all taxes, the Congressional Budget office reported.
Couples with taxable income after deductions of $612,000 or more now pay at a 37% tax rate for each additional dollar of income while those with incomes between $408,000 and $611,999 pay at a 35% rate. The top marginal rate dropped from 50% in 1986 to 28% in 1988 but since then has climbed to 39.6%.
During the Eisenhower administration, generally recognized as the most prosperous period in American history, the top marginal tax rate was 91%.
Those who believe high earners don't pay their "fair share" of taxes suggest boosting tax rates at the top. Some Congressional Democrats have proposed raising the top tax rates by one percentage point to raise about $25 billion over 10 years. Others have proposed increasing the top tax rate to as much as 70%.
Others have proposed a 2% annual tax on households with a net worth higher than $50 million and a 3% tax on net worth over $1 billion. For example, a family with a net worth of $60 million would pay an addition $180,000 wealth tax plus income taxes.
Other proposals include increasing the estate tax and lifting the cap on Social Security taxes.
"Opponents say this would cut cash wages to the affected workers – the more taxes an employer pays the less it will be willing to pay in cash wages, economists say," the Brookings Institution reported.
Democrats hold super-majorities in both houses of the legislature in Sacramento, and could easily raise taxes in line with federal proposals or impose new levies. Critics say Californians don't get value for their tax dollars, and point to thousands of people leaving the state as evidence of its decline.
Although California did lead the nation in emigrants in 2018 with 661,026 people leaving the state, it is also the most populous state in the union with 39.51 million people, 12.04% of the total U.S. population. The California percentage of emigrants was 1.67%, putting it in virtual tie with Elon Musk's new home state of Texas, which had 1.61 % of its population depart for greener pastures. Florida had a greater emigration rate at 2.08% than either California or Texas, although, like Texas, it has no income tax and is less regulated.
Florida had the largest number of people moving into the state with 566,476. It was followed by Texas with 524,511 new arrivals and California with 523,131, the Census Bureau said.