Will Trump's Anti-Immigrant Stance Doom Him?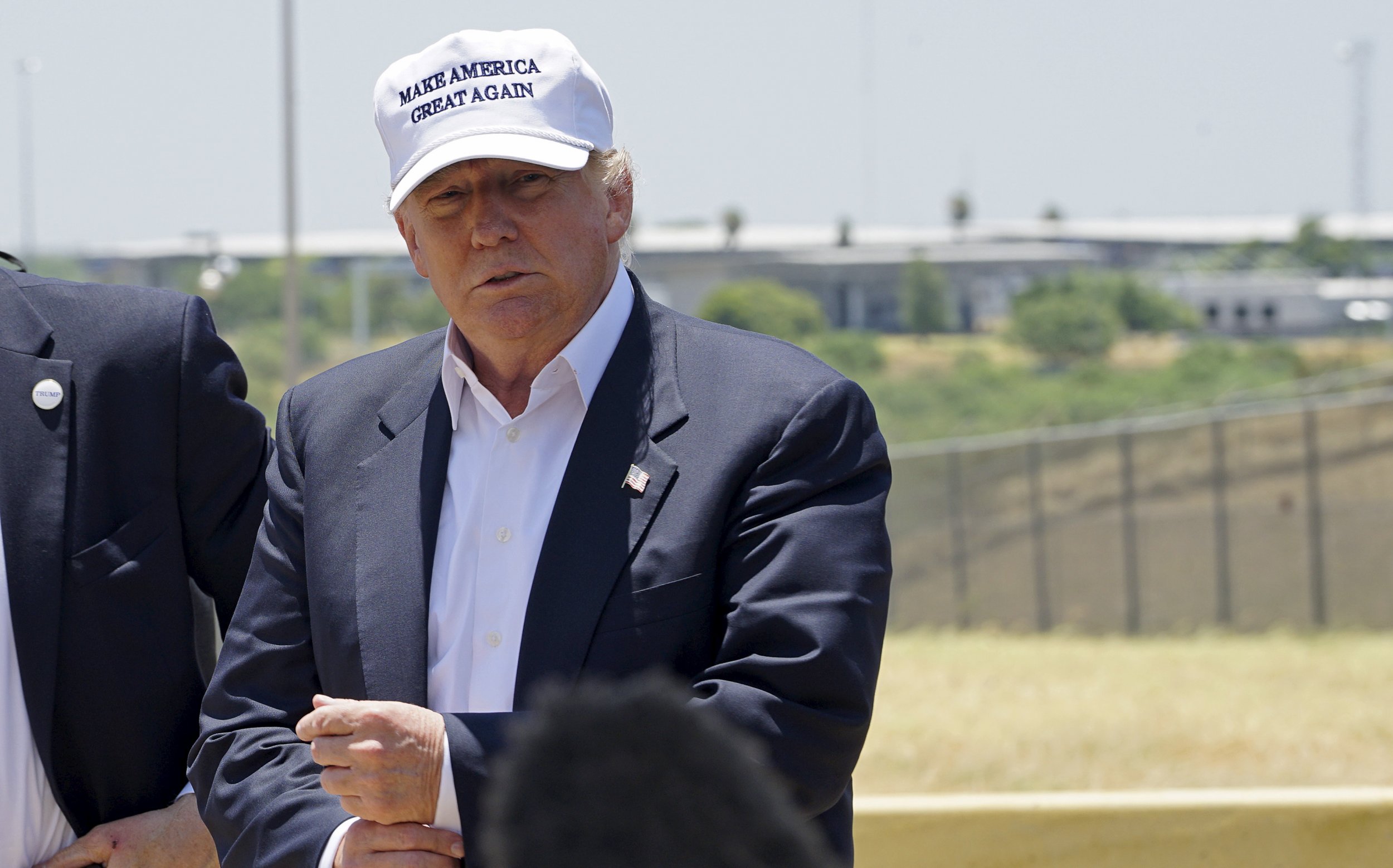 This article first appeared on the Cato Institute site.
Donald Trump's win in Indiana has practically clinched the Republican nomination.
Since July 2015, Trump has led in most polls of GOP candidates. Immigration restrictionism is his most popular policy position. That position and the way he's talked about it have defined his candidacy and set him apart from the get go.
Trump is the nativist dream candidate—virtually whatever happens now can be blamed on his anti-immigration position.
Here's a list of Trump's anti-immigration credentials:
Build a wall, despite the 43-year low numbers of apprehensions by Border Patrol along the border.
Make Mexico pay for the wall, despite the fact that Americans will actually pay for it.
Mandatory and universal E-Verify, despite its economic cost, privacy concerns and ineffectiveness.
Eliminate or drastically cut legal immigration, despite the serious economic harm to Americans.
Create a "deportation force" to round up all 11 million to 12 million immigrants without documentation and deport them, despite the fact that this would decrease gross domestic product growth by $2.6 trillion over the next decade and directly cost taxpayers between $200 billion and $619 billion.
Mandatory detention for all apprehended immigrants without documentation, despite the likely result that 100,000 American citizens will be held in detention by accident—more than were interned in U.S. concentration camps during World War II.
The completion of an unworkable and likely ineffective internal visa tracking system, despite a similar level of overstays here as in countries with such a system.
Ann Coulter's error-filled book ¡Adios America!, which blames the castration of John Bobbitt on "the incessant rape in Hispanic societies" (Page 183), is the source of his nativism.
End birthright citizenship, despite the fact that it's a centuries-old legal tradition in common law countries, and codified by the Constitution's 14th Amendment, that likely helps assimilation.
Staunch opposition to all Syrian refugees and refugees in general, despite the very low threat of extremist attacks on U.S. soil committed by refugees.
Calling Mexican immigrants rapists and diseased criminals, despite their generally lower crime rates and the fact that Hispanics are disproportionately healthy.
Calling for a ban on Muslim immigrants.
Endorsements from anti-immigration luminaries such as U.S. Senator Jeff Sessions of Alabama, U.S. Representative Lou Barletta of Pennsylvania, former Arizona Governor Jan Brewer, Kansas Secretary of State Kris Kobach and Arizona Sheriff Joe Arpaio, despite Trump's lack of conservative credentials.
Endorsement by the National Border Patrol Council.
Trump's de facto endorsement by prominent anti-immigration websites like Breitbart, despite Andrew Breitbart's actual pro-immigration position.
You can read more about Trump's immigration policies in his plan, which Ann Coulter called "the greatest political document since the Magna Carta."
Trump is the real anti-immigration candidate that nativists have been praying for. He owns the anti-immigration label no matter what he does or says to distance himself from it in the general election. He spouts their ideas and appeals to their biases on a national stage.
He is the perfect spokesman in tone and style for such a policy position. The political failure of immigration restrictionists in the past was always blamed on their moderation.
Now they have a real anti-immigration radical to test their theory—so we should give them appropriate credit for Trump's failure in November.
Alex Nowrasteh is the immigration policy analyst at the Cato Institute's Center for Global Liberty and Prosperity.