Will Trump Attack North Korea? President Says Dealing With Kim Jong Un Is Like a 'Very, Very Hard Game of Poker'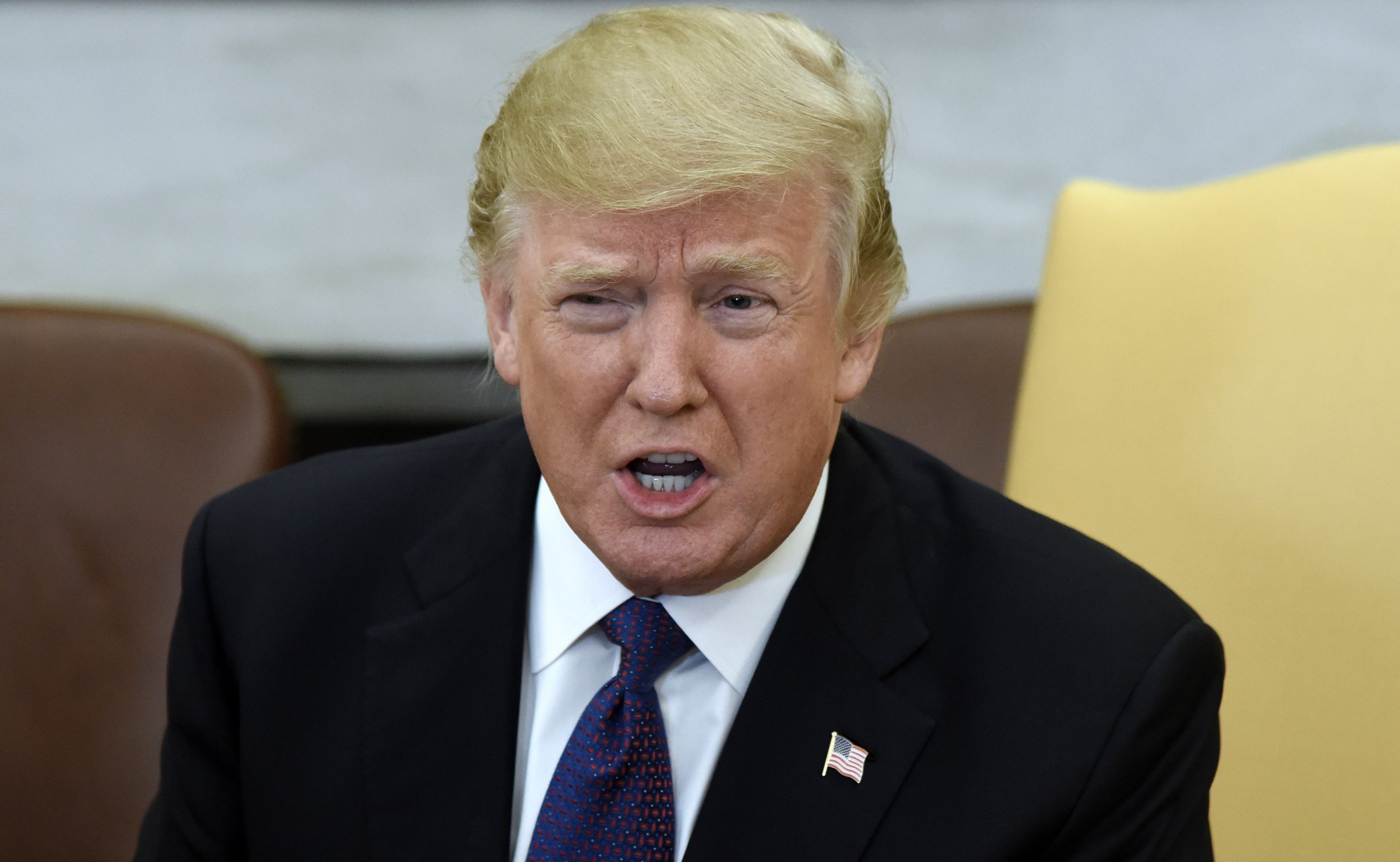 President Donald Trump on Wednesday said dealing with North Korean leader Kim Jong Un is like playing a "very, very hard game of poker" when asked whether his administration was considering a military strike against the rogue state.
"We're playing a very, very hard game of poker and you don't want to reveal your hand," Trump said from the Oval Office.
This comes after reports the White House was contemplating a "bloody nose" strike against North Korea, which would essentially entail a limited military action to scare the reclusive nation into submission without leading to full-scale war. Trump on Wednesday wouldn't confirm or deny whether such a strike was on the table, but he reportedly told South Korean President Moon Jae-in during a recent phone conversation that his administration was not considering going that route.
Related: Trump Should Bomb Kim Jong Un's Toilet, North Korea Experts Say
On Wednesday, Trump also complained Russia is not doing enough to help pressure North Korea to give up on its nuclear ambitions. "Russia is not helping us at all with North Korea," Trump said. "What China is helping us with, Russia is denting. In other words, Russia is making up for some of what China is doing."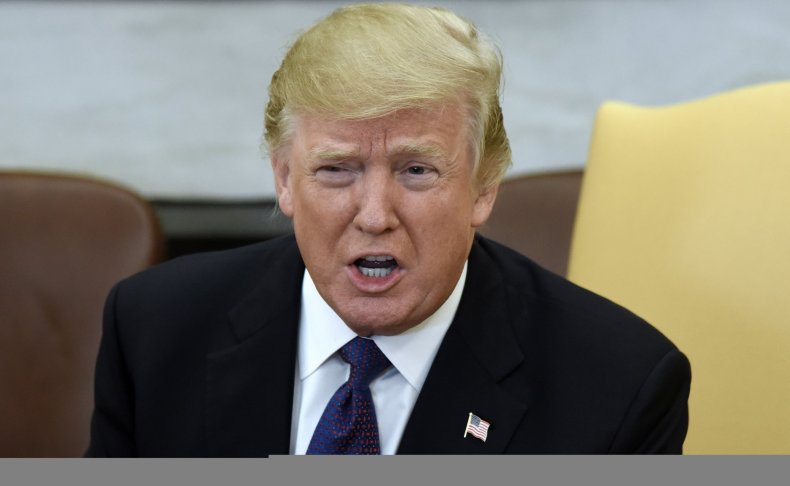 Despite relative progress from recent talks between North and South Korea, Trump sounded skeptical about the potential benefits of establishing a dialogue with Kim—though he didn't reject the idea entirely: "I'd sit down, but I'm not sure that sitting down will solve the problem," Trump said. Referencing attempts at diplomacy with North Korea from previous U.S. presidents, Trump added, "They've talked for 25 years and they've taken advantage of our presidents, of our previous presidents."
Trump then implied his predecessors left the North Korea problem to him because he has a higher IQ: "I guess they all realized they were going to have to leave it to a president that scored the highest on tests," Trump said. There's no specific proof Trump is more intelligent or better suited to deal with foreign policy issues than past presidents.
Related: U.S. War With North Korea More Likely Because South Korea Is 'Undercutting' Trump, Lindsey Graham Claims
The president would not tell Reuters whether or not he's already spoken with Kim, a leader he engaged in a heated war of words with over the course of 2017. Trump said he hopes America's differences can be resolved "in a peaceful way, but it's very possible that it can't."
Trump's position on North Korea has been all over the place. He's both praised and decried China with respect to its efforts to pressure Pyongyang. He's rejected the notion diplomacy can work but also took credit for the fact North and South Korea reestablished dialogue for the first time in two years. He's referred to Kim as a "maniac" (among other insults) in 2017, but suggested he "probably" has a "good" relationship with the North Korean leader during an interview in early January (Trump later disputed that report).
Meanwhile, North Korea has made no clear signs it will cease its pursuit of a nuclear-tipped intercontinental ballistic missile capable of reaching the U.S. Some experts have suggested Pyongyang could acquire the technology necessary to reach this goal by the end of the year.