Trump Could Kill Iran Nuclear Deal as Early as Next Month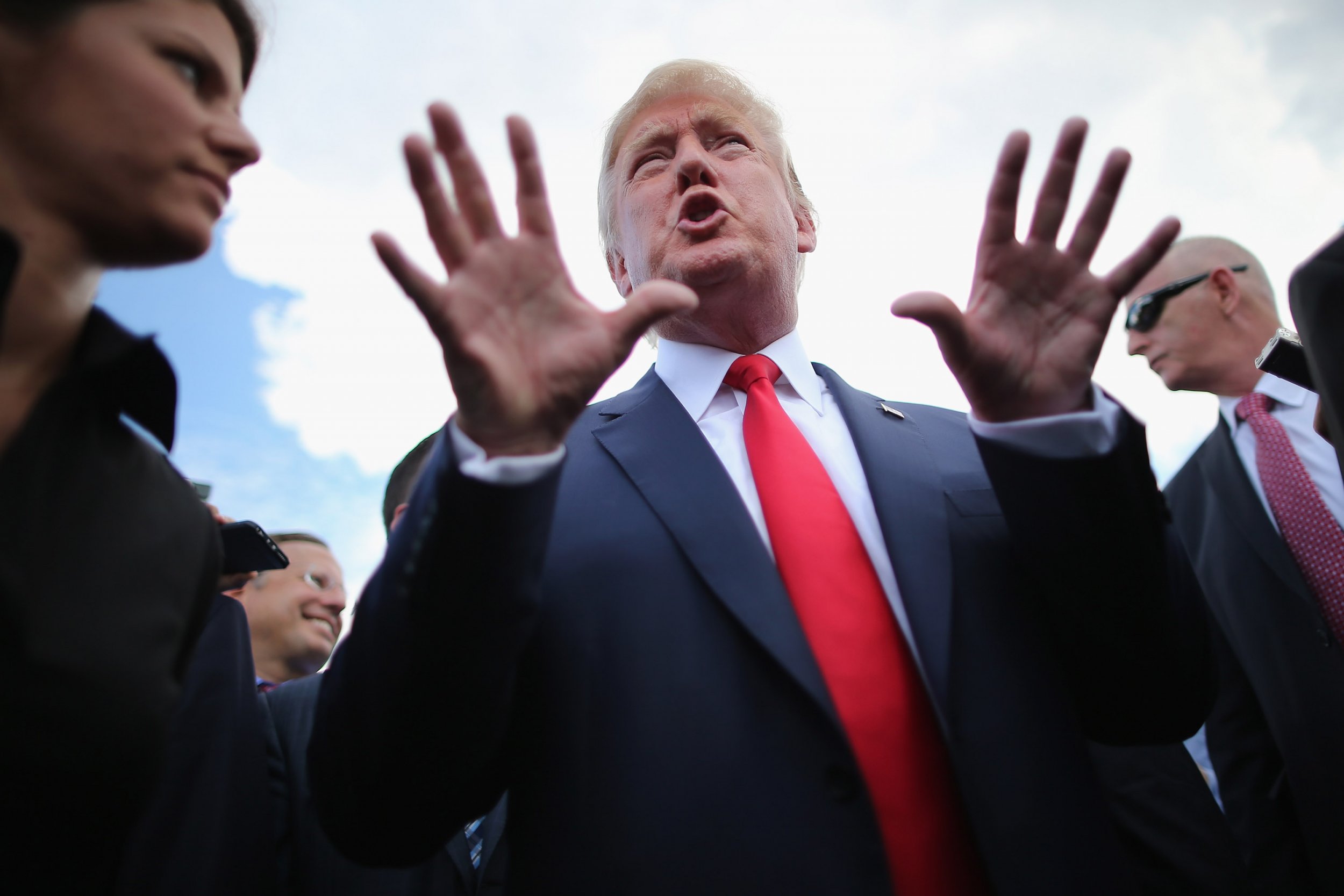 Come January, President Donald Trump will have the opportunity to, as he promised on the campaign trail, axe one of his predecessor Barack Obama's signature foreign policy achievements: the Iran nuclear deal.
The 2015 deal, which lifted biting economic sanctions on Iran in exchange for limits on the country's nuclear energy program, requires Trump on January 11 to certify whether Tehran is meeting the terms of the agreement, as it does every 90 days.
More importantly, Trump faces deadlines as early as January 12 to continue temporary waivers, up for renewal every 120 days, of U.S. sanctions on Iran, sources familiar with the law told POLITICO. The deadline will put Trump in the position to reevaluate the deal, which he spared throughout this year.
Should Trump restore the sanctions, Tehran will likely restart its controversial nuclear program. Potential consequences are a military conflict with the U.S. and Israel, and the other countries in the deal—China, France, Germany, Russia and the United Kingdom—isolating the U.S. The U.S. is the only country in the deal considering withdrawal. All others have vowed to keep it in place.
Trump in mid-October called on Congress and the European signatories to resolve parts of the agreement—which he previously dubbed "the worst deal ever"—that he believes are weak. Trump has claimed it is too lenient and that Iran has broken some portions, including access to inspectors from outside the country.
"(I)n the event we are not able to reach a solution working with Congress and our allies, then the agreement will be terminated," Trump said in a speech on October 13.
Mark Dubowitz, CEO of the Washington think tank Foundation for Defense of Democracies closely tied to the White House, told POLITICO that "it's entirely possible that Trump tells Congress and the Europeans, 'I gave you 90 days to get your act together and you didn't — and I'm done.'"
Supporters of the deal believe it has served well in preventing Tehran from obtaining a nuclear arsenal when the only other alternative was military intervention. Trump's national security adviser H.R. McMaster has met with ranking senators both Democratic and Republican to try to come up with legislation that would be agreeable to the president and stop him from killing the deal.
"I'm actually feeling like we might get someplace," Senate Foreign Relations Chairman Bob Corker (R-Tenn.) recently told POLITICO.
Trump has sought to persuade European parties to join him in asking for tougher terms around the deal, including doing away with sunset provisions that critics contend gives Iran a path to nuclear weapons in 10 to 15 years.