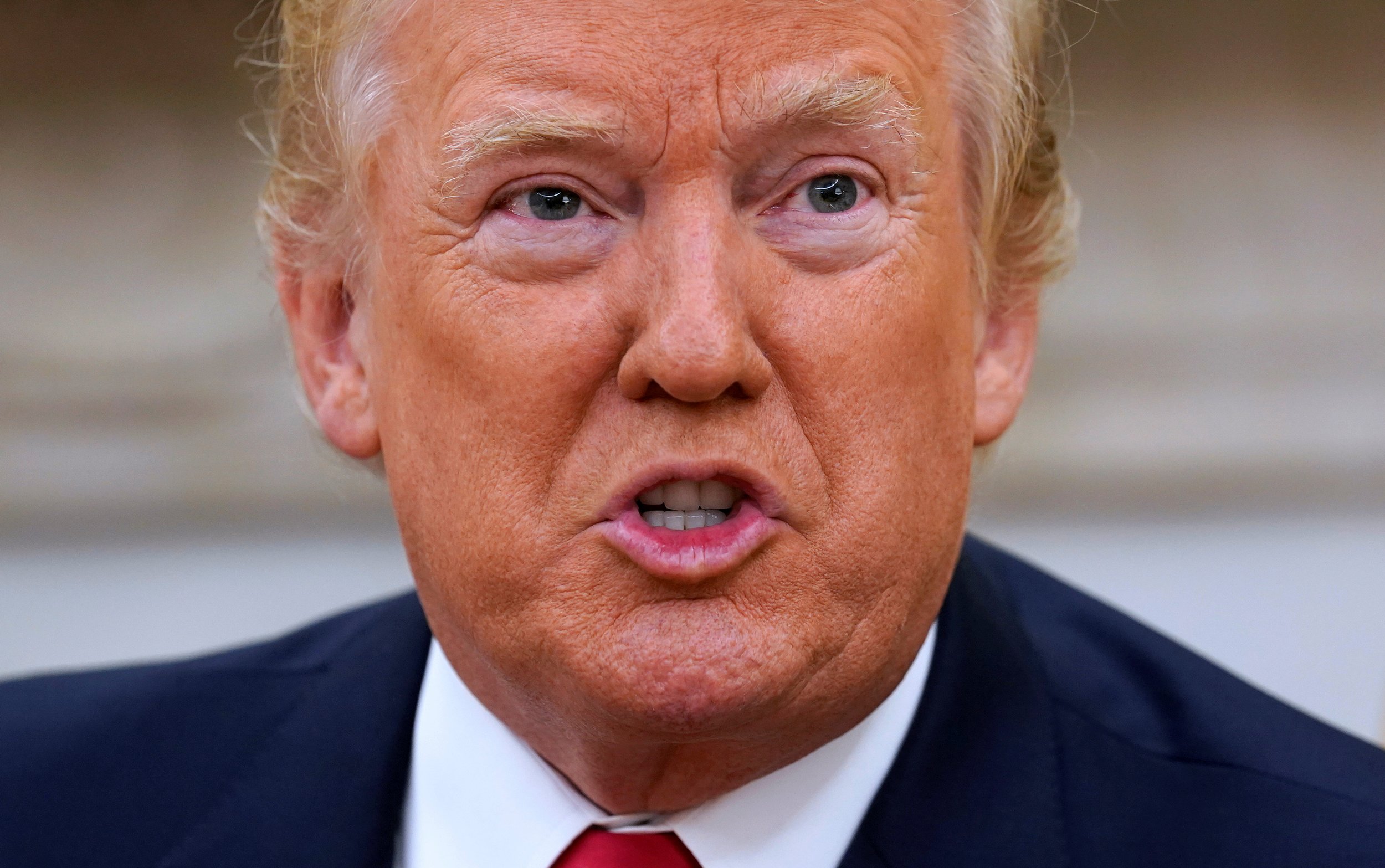 Advisers to President Donald Trump are reportedly concerned that he fed his son a misleading statement about a meeting during the campaign with a lawyer connected to the Russian government—a fact that could be used to allege a cover-up—amid an investigation that's looking into the leader of the free world potentially obstructing justice.
In other words, folks are worried about impeachment and Trump inserting himself into a criminal investigation. The Washington Post reported Monday evening, citing multiple unnamed sources, that the president dictated his son's misleading statement that the meeting between Donald Trump Jr. and the Russian lawyer had "primarily discussed a program about the adoption of Russian children." It was later revealed, through Trump Jr.'s own emails, that the meeting had been set up with the stated goal of landing dirt on Democratic nominee Hillary Clinton.
Trump's decision to dictate that misleading statement adds to a series of actions "some advisers fear could place him and some members of his inner circle in legal jeopardy," the Post reported, adding "these advisers worry that the president's direct involvement leaves him needlessly vulnerable to allegations of a cover-up."
Said an anonymous adviser to the Post, "Now someone can claim he's the one who attempted to mislead. Somebody can argue the president is saying he doesn't want you to say the whole truth."
There are three impeachable offenses: treason, bribery or the wide-ranging "other high crimes and misdemeanors." Obstruction of justice has largely been established as grounds for impeachment and was a key factor the last two times a president was impeached.
It still remains quite unlikely that Trump will get impeached. Republicans, Trump's party, control both chambers of Congress. To move forward with impeachment, there needs to be approval from a majority of the House, and to remove the president from the office, there needs to be two-thirds approval in the Senate.
But that doesn't mean folks aren't thinking about Trump and impeachment. The left-leaning site Slate, for instance, just updated its "Impeach-O-Meter" to a 57.5 percent chance Trump will be impeached. The British oddsmaker Ladbrokes Monday gave Trump just a 48 percent chance he'd make it through his entire term without leaving office.
House Democrats filed articles of impeachment last month. The articles put forth by Representative Brad Sherman, the Democrat from California, cited Trump's firing of former FBI Director James Comey, who noted that the president had urged him to end an investigation into former National Security Adviser Michael Flynn. Trump himself brought up the Russia investigation as a reason for firing Comey, and the president has recently criticized Attorney General Jeff Sessions—who was a campaign surrogate—for recusing himself from matters related to Russia.