Will Trump Be Impeached? Here's What We Know About Robert Mueller's Russia Probe so Far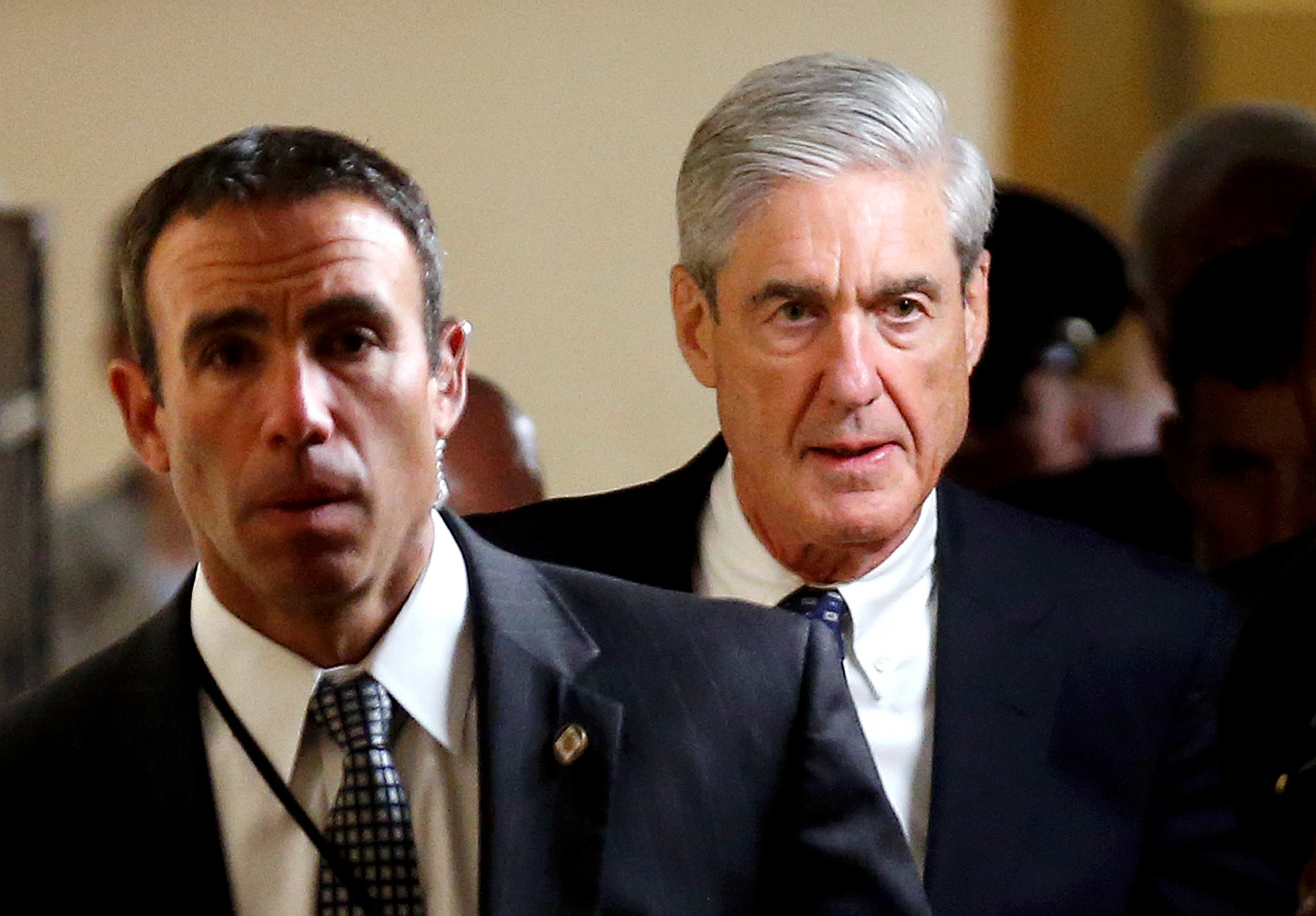 President Donald Trump's former White House Press Secretary Sean Spicer sat down with special counsel Robert Mueller for an extensive interview on Monday. During the interview, Spicer and Mueller discussed the firing of FBI Director James Comey, as well as Trump's meetings with Russian officials and Foreign Minister Sergei Lavrov in the Oval Office, according to a Politico report citing sources familiar with the meeting.
Spicer's meeting signals that Mueller is increasing the number of interviews with former and current members of the Trump administration. A report by The Washington Post in September found that he was expecting to interview six White House advisers, including communications director Hope Hicks and former chief of staff Reince Priebus.
In fact, Priebus was interviewed last Friday, as the Mueller team considers him important because he was part of Trump's conversations on firing Comey and meetings with Russian officials. Other White House aides reportedly on the list of possible interviews include White House counsel Don McGahn, communications adviser Josh Raffel and associate counsel James Burnham. The overall investigation intends to shed light on whether Russia meddled in the 2016 elections and colluded with Trump.
Even though Trump hasn't been accused of any wrongdoing, for now, his allies fear the president could face impeachment if Republicans lose the House next year. While it is too soon to predict Trump's ouster, here are some key elements of the Mueller investigation so far:
May 17: Deputy Attorney General Rod Rosenstein appointed Mueller to spearhead the Russia probe.
June 16: Mueller began investigating Jared Kushner's finances.
July 15-16: Mueller reportedly asked for the name of the person who represented two Russians with connections to Trump's Miss Universe pageant in Moscow in 2013 during a 2016 meeting attended by Donald Trump Jr.
July 25: Paul Manafort, Trump's former campaign manager, had his house raided by the FBI under Mueller's inquiry, The New York Times reported. Authorities found binders and other documents that could lead to possible secret offshore bank accounts opened by Manafort.
August 1: Mueller appointed former U.S. Justice Department official Greg Andres, who then became the 16th lawyer on the team.
August 3: Mueller named a "grand jury," signaling that a larger investigation was underway.
August 31: Mueller reportedly teamed up with New York Attorney General Eric Schneiderman to investigate Manafort.
September 15: Mueller obtained a search warrant for Facebook accounts linked to Russian operatives that aimed to influence the 2016 presidential election. Experts called the warrant a "turning point" in the investigation.
September 26: Senator Richard Blumenthal of Connecticut announces that Manafort and Trump's former national security advisor Michael Flynn could face criminal charges as part of Mueller's investigation.
September 28: Ivanka Trump and Kushner's private email domains face investigation, as well as batches of emails from White House senior aides. The investigation, conducted by the White House, hopes to find anything relevant to Mueller's Russia probe.
October 13: Mueller interviewed Priebus.
October 17: Mueller sat down with Spicer.