Will Donald Trump Be Impeached or Removed From Office? Firing James Comey May Bring Him One Step Closer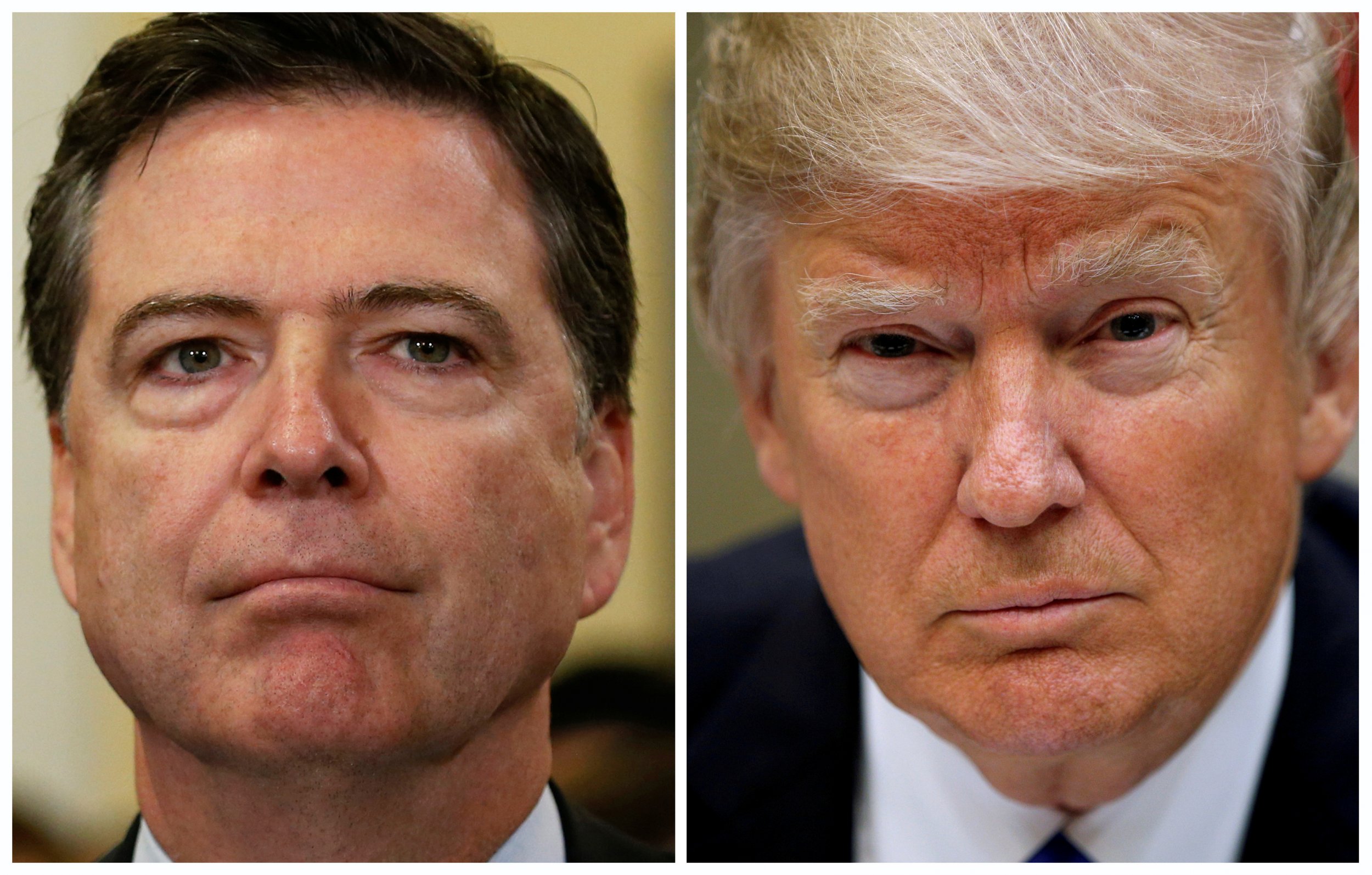 Donald Trump's firing of FBI Director James Comey Tuesday may have brought the president one step closer to impeachment.
By this point, the controversies surrounding his purported ties to Russia and his campaign's alleged collusion with Russian President Vladimir Putin's Kremlin have enveloped the entirety of Trump's young tenure in the Oval Office, whether his name is eventually cleared in both issues or not. But the surprise firing of the man leading the investigation into those matters could serve as a catalyst for the public to demand a special prosecutor, urging Trump's Republican colleagues on Capitol Hill to break away from the president's wishes and request an appointment to be made.
If that happens, the path to impeachment could eventually begin.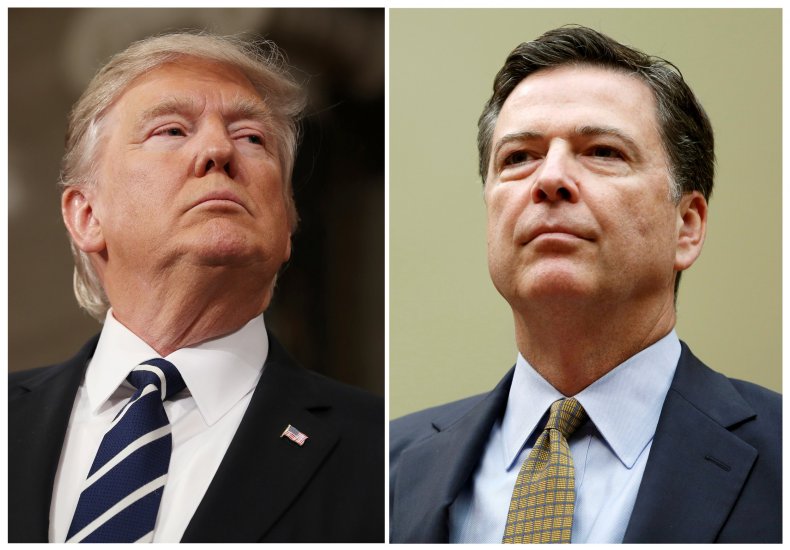 Of course, an impeachment doesn't definitively indicate Trump will be removed from office: Former President Bill Clinton was officially impeached in December 1998 but was not removed by the Senate, and the same goes with former President Andrew Johnson. In fact, no president has ever been convicted by a Senate. Still, the process is a long and daunting one, which stains a president's legacy and weakens their ability to serve as a unifying and respected leader.
Related: James Comey, Donald Trump, Russiagate and the Mother's Day massacre
On the Wednesday morning following Trump's decision to fire Comey, social media was ablaze with users demanding the official impeachment process begins sooner before later. As #ImpeachTrumpNow began trending worldwide on Twitter, the president was tweeting furiously about his promise to replace the former director with someone "who will do a far better job, bringing back the spirit and prestige of the FBI," as well as retweeting Drudge Report listicles of major FBI scandals under his watch.
A slew of conservative and liberal media outlets alike have also said the Russian controversy had now reached a new low, and if Trump's decision to remove Comey was at all based on information he had about the ongoing investigation, or if he in some way lied about his campaign's involvement with Russian officials throughout the election, it could certainly be considered grounds for impeachment.
"Using one law enforcement body (or set of individuals) to stop another from investigating presidential wrongdoing was the nub of Watergate and the ensuing impeachment proceedings," The Washington Post's conservative opinion writer Jennifer Rubin explained Wednesday morning. "We do not know whether that is what is at issue here, but Congress has no alternative but to determine why the president acted and why he acted now. That should entail questioning under oath of any persons aware of or involved in the firing process and ultimately an accounting by the president of his own actions."
The left-wing news publication Slate also wrote Tuesday night, "Nixon successfully fired the special prosecutor, but instead of halting the investigation into Watergate, it galvanized public support for impeachment and spurred Congress into action. So far, it appears Trump's move may have had a similar effect."
Hashtags, retweets and the mainstream media can't remove a president from office, nor can they bring about an effective impeachment. However, public disdain over the White House administration's lack of transparency over the Russian investigation is only continuing to grow, while Trump's approval ratings continue to suffer. Republicans in Congress may soon be handed an ultimatum from the constituents many of them have feared meeting with at town halls in recent weeks and months: demand a special prosecutor investigate the Trump administration and Russia's meddling in last year's general election, or face the wrath of the ballot come 2018.
Where this path leads for the 45th president of the United States, only time will tell.